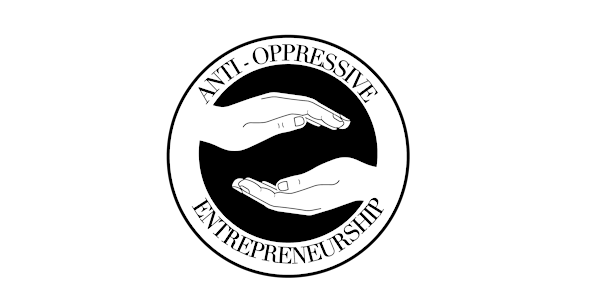 Capitalism: Oppression, Opportunity, and Optimal Functioning
Capitalism, Black capitalism, anti-capitalism, oh my!
Refund Policy
Refunds up to 1 day before event
Eventbrite's fee is nonrefundable.
About this event
To understand the various perspectives that critique capitalism, you must first distinguish examples of capitalism from its definition. Is racism (and oppression) the afterbirth of capitalism, as Francis M. Beale once asserted in her essay "Double Jeopardy: To Be Black and Female;" or would racism and oppression persist regardless? Are racism and capitalism "inextricably linked" as Ibram X. Kendi asserts, or can capitalism produce liberatory outcomes, too? Who are the capitalists (and appropriators) about whom we've been warned? As such, is capitalism a thermometer, or a thermostat? And what does all of this have to do with how we function as humans on earth (or what's left of us, and it?)?
To answer these questions we must learn to see capitalism beyond its economic scope, and recognize it as anthropological, and therefore, fundamental to our existence. As many people work towards reversing climate change, our existence depends on understanding capitalism as a system that can be, and often is, redesigned. And this is just the beginning of understanding why some people have a good relationship with capitalism, while others do not. This class begs the question: what must we do to see capitalism for its liberatory possibilities? How can capitalism be generative, instead of extractive?
This class uses case studies to explore capitalism's role in social, political, and economic outcomes alongside the good, bad, ugly, and beautiful possibilities therein. Attendees will learn the design of capitalism, what makes a person a capitalist, the similarities between capitalism and ethical social work practice, and its role in movement building. We may or may not discuss the Kardashians (this greatly depends on the energy of the class...cause I know how y'all like to tussle!).
All are welcome to register for this training, which is designed for interactions that include exercises for provoking thought, and opportunities for dialogue. You are encouraged to register for this training if you:
allege to be woke
think capitalism is the problem
think capitalism is the solution
think capitalism is both a problem and a solution; a means and an ends
are a social worker or other kind of helping professional
are interested in entrepreneurship
have been wondering "how'd we get here?"
Back by popular demand, previous reviews of this class include:
"I was very intrigued by the anti-oppressive markets entrepreneurs are able to create."
"Found the description/explanation of anti-capitalism refreshing. It wasn't just the normal "anti-capitalists are people who hate capitalism" jargon."
"Excellent training and content overall! The course takes learners on a critical thinking journey to include thought-providing questions, relevant topics and discussions, as well as ideologies of prominent authors and activists. There are great examples to help participants understand the concepts which, in turn, will encourage engagement in the discussion which allows participants to learn from each other in addition to the facilitator/trainer."
"Love the breakdown of capitalism in this way."
"Rashida has a vast wealth of knowledge on economic systems, and oppression vs opportunity. She engages you in conversations that might otherwise be uncomfortable, but has the ability to do it while still making you feel safe. She somehow finds a way to take a group of strangers and create an environment where you feel open enough to actually speak your mind. Often times you even find yourself entertained or laughing about a topic that you would normally never want discuss with anyone outside of your close family/friend sphere."
"I'm never signing another non-compete clause! LOL :)"
This is a four-hour weekend workshop on Saturday, December 10, 2022 from 10am to 2pm EST. There is a weekday afternoon option divided into two days: Monday, December 5, 2022 and Tuesday, December 6, 2022, from 12:30pm to 2:30pm EST, respectively.