Capital Region Google Developer Group DevFest 2019 (DevFestCR19) - Day 2
Description
Welcome to year four of the Capital Region Google Developer Group DevFest conference.

This year, DevFestCR extends over 2 days. This is Day 2 registration for the workshops. You must register for Day 1 to attend Day 2. Please see https://sites.google.com/view/devfest-gdg-capitalregion/home for the links to registration for both days.
This conference targets serving the local and regional software engineer / developer / architect / product manager / student community. Topics will be offered in areas such as: mobile, web apps, AR/VR, IoT, machine learning and cloud computing.
We appreciate your support and that of our sponsors, which helps the entire community to grow.
See you for DevFestCR19!
Directions to DevFestCR19:
Head to the University at Albany uptown campus at 1400 Washington Avenue, Albany, NY.
Below is a more detailed map of where the event and parking will be relative to Washington Ave.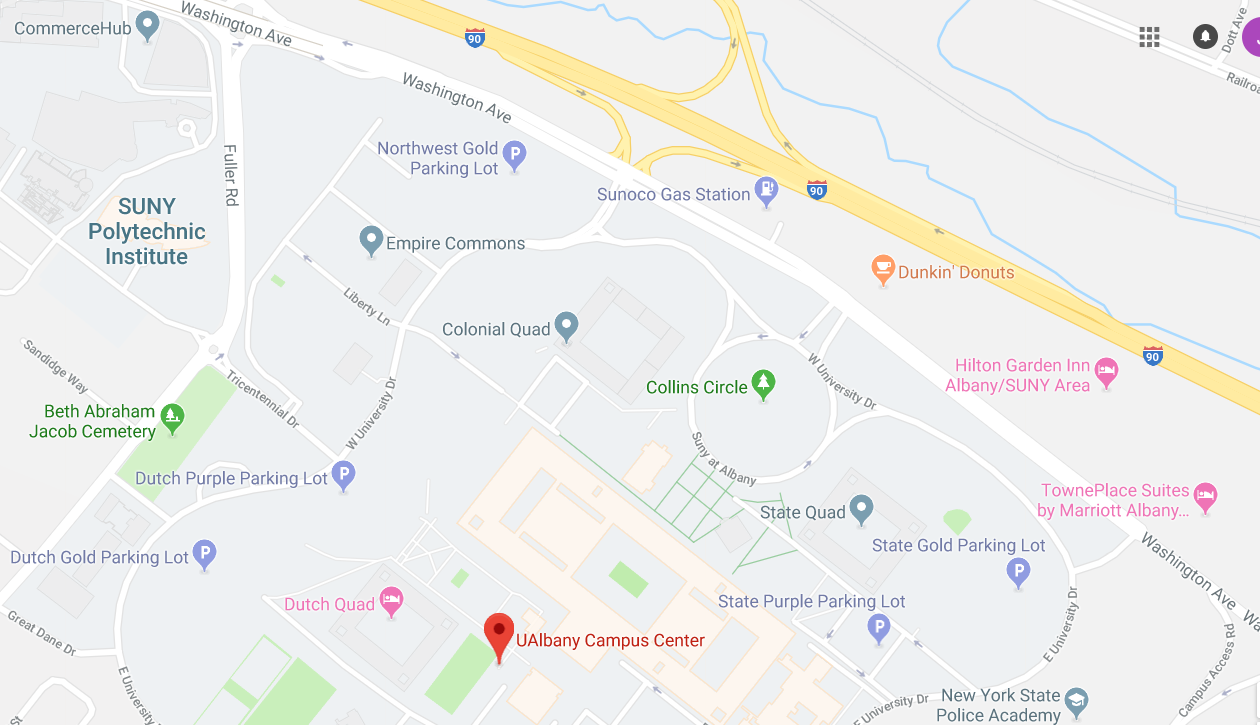 The event will be held in the Campus Center (shown with the red pin on the map).
Please park in either the Dutch Purple or Dutch Gold parking lots for the event.
There will be purple-colored signs leading you from the entrance to UAlbany campus directly to the parking for the event. In addition, signs will be placed along the route you will need to walk to get from the parking lots to the Campus Center. So, please navigate to the UAlbany Campus and then simply follow the purple-colored signs to DevFestCR19.