Capital Projects From Start to Finish - the AMOR Wellness Center Story
Description
Join AFP in February to brush up on your knowledge of Capital Campaigns and learn how AMOR leveraged community partnerships to help bring their Mendota project to fruition.
Hear from Davena Witcher, Executive Director of AMOR (Alliance for Medical Outreach and Relief), as she shares her personal experiences and describes the path to securing $8M to build a rural "hub" of medical, mental health, social and educational services in one of the valley's most underserved areas.
February's AFP Meeting is Sponsored by the Osprey Group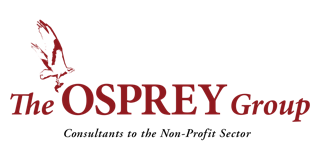 ---
About the Speaker
Davena Witcher, BSRN, is the Executive Director of AMOR, and has dedicated her life to serving people in need. She began her service to AMOR as a member of thier Board of Directors in 2008, and played a key role in the development of the maternal and child services that are currently provided at AMOR's cornerstone project. In 2011, she accepted a full-time position as AMOR's Development Director and was tasked with seeking funding for AMOR's future growth into other countries. In 2013, she was appointed as Executive Director.