Description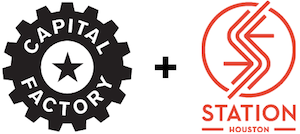 Austin entrepreneurs, mentors and investors - come on the road with us to Houston! As part of the Texas Startup Manifesto, we're connecting together entrepreneurs, investors, and corporations across the state.
We've done trips like this before to Houston as well as Dallas and San Antonio, and it was not just a lot of fun but it has already resulted in a handful of Texas companies joining the Accelerator. Big thank you to Russell Hinds, Joel Trammell, Gordon Daugherty, Marjorie Winters, Ron Brien, Chris Traylor, Chris Slaughter, Shakeel Rashed and others who've made the trips!
Signing up here includes:

A seat both ways on the chartered bus
Lunch at Station Houston
Epic Office Hours
Happy hour with the Houston Startup Scene
Startup Community Dinner after the public event
If you want to arrange your own transportation, you are welcome to attend the events without purchasing a ticket!
Agenda
8:30 AM – Leave Austin on a chartered bus from Capital Factory
11:00 AM – Arrive in Houston and lunch
11:15 AM – $100,000 Interviews kick off (partners only - private event)
12:00 PM - 3:00 PM – Epic Office Hours - Mentor and Entrepreneur Track
2:00 PM - 4:00 PM – Investor Demo Day - Investor and Funding track (Invitation Only)
4:00 PM – Ask Me Anything with John Reale, Geert van de Wouw, and Kirk Coburn to discuss the Houston Startup Ecosystem, Shell Technology Ventures and New Energies Investing
4:30 PM - 6:00 PM – Intro to Fundraising with Joshua Baer and special guests
6:00 PM - 7:00 PM – Happy Hour with Houston Startup Scene
7:00 PM - 8:30 PM – Startup Community Dinner
8:30 PM – Bus leaves for Austin
It's going to be a lot of fun!