Capital Creation South Florida Event

Thursday, December 1, 2011 from 4:30 PM to 9:00 PM (EST)
Event Details
Join us at our next SoHo Loft Capital Creation event which will take place in Boca Raton, FL at the private mansion of one the nation's biggest philanthropists on Tuesday, December 1, 2011 at 430pm.
 Agenda:
 430pm to 530pm – Cocktails, pre-networking and audience demo participation
 530pm – 730pm –Keynoters and Presentations
 730pm on – Cocktails, post-networking
The SoHo Loft Capital Creation (TSLCC) event series is the only global event platform aimed at enhancing capital formation for emerging private companies and fostering the growth of the Private Company Marketplace (PCM), also known the secondary markets where pre-IPO companies are currently "trading".
TSLCC events provide an unparalleled opportunity for the global investing community to learn more about the rapidly expanding marketplace for private company stock and the integral role this marketplace is playing in facilitating small business capital and job creation. Attendees will gain great insight into the recent legislative proposals impacting the capital markets. Additionally, attendees will meet senior executives of this market's potential bellwether companies and demo their game-changing technologies.
We have a very stringent attendance list comprised of high net worth investors, CIOs of investors, merchant and investment bankers, hedge fund managers, private equity firms, family offices, sovereign wealth funds and secondary stock buyers/specialists.
SPEAKERS
David Weild will be discussing how regulatory changes have undermined the market of small cap stocks and IPOs and what is being done to improve our capital markets system in order to enhance capital formation and facilitate job creation, innovation and economic growth.David oversees Capital Markets and Institutional Acceptance at Grant Thornton, the 'Global Six' Audit, Tax and Advisory firm. He is also Chairman and CEO of Capital Markets Advisory Partners, the firm that specializes in equity capital markets advice to issuers. He is a former Vice Chairman and executive committee member of The NASDAQ Stock Market who had line responsibility for the global listings businesses of NASDAQ. David and co-author Ed Kim are noted for their work that was first to identify how changes in stock market structure are harming capital formation and job growth in the United States. Their studies (Why are IPOs in the ICU?; Market structure is causing the IPO crisis – and more; A wake up call for America) have been cited in over 100 articles including The Economist, The Wall Street Journal, The New York Times and The Financial Times. These studies have also been cited by Congressmen, Senators and the Executive Branch of the U.S. Government, including most recently in the Interim Report of the White House's Job Council led by Jeffrey Immelt, CEO of General Electric, and the IPO Task Force report to the U.S. Treasury led by Kate Mitchell, former Chairman of the National Venture Capital Association. David was also a member of the NYSE and NVCA's (National Venture Capital Association) Blue Ribbon Panel to restore liquidity in the US venture capital industry and his work was cited in the NVCA's final report. David has testified in Congress and at the CFTC-SEC Joint Panel on Emerging Regulatory Issues. Prior to NASDAQ, David spent 14 years at Prudential Securities in senior management roles, including President of PrudentialSecurities.com, Head of Corporate Finance, Head of Technology Investment Banking and Head of Global Equity Capital Markets. He oversaw more than 1,000 IPO's, Follow-on offerings and convertible transactions and was an innovator in new issue systems and transaction structures.
Vince Molinari, CEO of GATE Technologies, a leading private company exchange platform. Its Global Alternative Trading Engine, or "GATE Platform," is rapidly establishing what are expected to become the default marketplaces for numerous illiquid/alternative asset classes in multiple geographies. Mr. Molinari has been the driving force behind GATE's mission to create new market infrastructure that brings efficiency, transparency, and liquidity to the unstructured global alternative asset markets. His vision is based on a core belief that actionable knowledge and information drive investments, and that technology can close the gap between traditional and emerging alternative markets. Mr. Molinari, who acted as an expert witness at the recent congressional hearings aimed at facilitating small business capital formation and job creation, will be discussing how the recent bipartisan legislation passed by House will improve private-company capital formation.
Jason Jones - Founder of HighStep Capital, an investment firm the finds and invests in innovation, with a particular focus on the impact of the Internet on business & society.HighStep Capital has two divisions, a public markets team the runs a global Internet focused long/short equity fund and a private markets team, which helps established private companies solve their cap table and liquidity needs by investing in secondary shares offered by employees, ex-employees, angel investors, and VC investors.Prior to founding HighStep, Jason worked as an Internet focused portfolio manager at J. Goldman & Co, a NYC long/short equity hedge fund.Previously, he was an Internet analyst at Goldman Sachs & Co and he was a venture capital analyst at Cambridge Associates.He has also co-founded four venture backed, web-based startups and he has consulted with Connotate Technologies and MasterCard on investment related data mining.Jason will be providing an insightful overview of the private secondary markets including how to successfully transact in the private markets.
SHOWCASE TECHNOLOGY
FaceCake Marketing Technologies, Inc., a pioneer and innovator in personalized interactive marketing whose cutting-edge virtual Try-On technologies and unparalleled marketing process patent enrich the relationship between brands and their consumers. FaceCake will be demonstrating Swivel—the first full motion, 3-D, real-time virtual dressing room—which has generated a great deal of excitement from the international community since its launch at DEMO Spring 2011. Swivel was featured at the 2011 Microsoft Worldwide Partner Conference in July and the Microsoft Australia Partner Conference 2011 in August.
Please note: If you will be traveling from out of town and require assistance organizing your travel plans, please contact our concierge at concierge@thesoholoft.com If you are booking your own travel arrangements, we encourage you to use American Airlines, the preferred airline of TSL. For discounted airline tickets, please visit www.AA.com and use the promotion code: 76N1BV.
To learn more about TSL, please visit our website at www.thesoholoft.com or our Facebook page at www.facebook.com/TheSohoLoftevents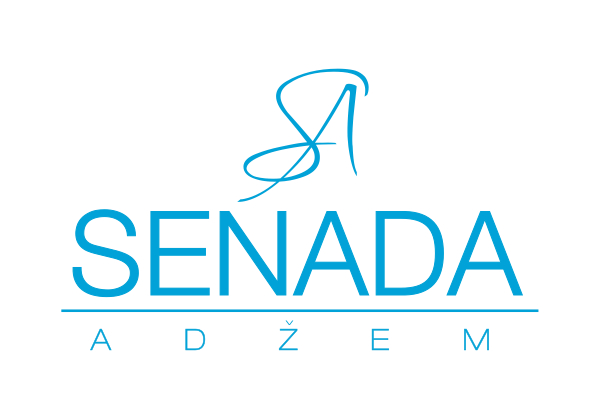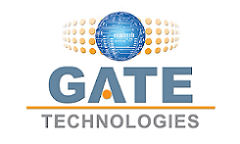 When & Where

Location will be emailed to all ticket holders

Boca Raton, FL 33432


Thursday, December 1, 2011 from 4:30 PM to 9:00 PM (EST)
Add to my calendar
Organizer
Dara Albright Events
Since 2011, Dara Albright has been helping set the direction of the crowdfinance industry through leading-edge industry articles, white papers, acclaimed conferences, exclusive cocktail events and webinars that introduce crowd-driven asset classes such as crowdfunding and p2p lending to the financial community. She produced the very first crowdfunding conference in January 2012 which was headlined by key JOBS Act architects: Congressman Patrick McHenry and Dave Weild. That event birthed the crowdfinance movement and led to the initiation of the crowdfund industry's trade and leadership organizations of which Albright co-founded. In 2013 she co-founded LendIt, the largest and most recognized global p2p & online lending conference organization. In 2015 she co-founded FinFair, Wall Street's inaugural conference featuring the leadership, products and technologies that are driving the crowd-centric retail alternatives market. Some of the most prominent figures in the financial industry as well as the legislature continue to participate in Dara Albright events.
Capital Creation South Florida Event