Learn the Asian Investment and Funding Trends with Pieter Kemps, Sequoia Capital
About this Event
FoundersHK is hosting a fireside chat (on Zoom) with Pieter Kemps at Sequoia Capital.
2021 Investment and Techonlogy Trends
Advice for founders in terms of fundraising, pitching and company building
What, Where, What and How Sequioa Capital invest in Asia
Hong Kong startup ecosystem
And more!
Speakers:
Pieter Kemps at Sequoia Capita
Moderated by:
Edith Yeung - Co-Founder of FoundersHK, General Partner at Race Capital and Advisor to 500 Startups
- Pieter Kemps at
了解亞洲的投資前景和未來先機
活動詳情
主辦方港創人將會和紅衫資本的Pieter Kemps在線上(zoom) 詳談
會涵蓋的內容:
- 2021 投資前景和科技趨勢
- 募款,商業計畫/路演,公司建造的建議
- 紅衫資本如何看待亞洲的投資環境?
- 香港的創業環境
還有更多!
講者:
- Pieter Kemps - 紅衫資本
主辦方:
Edith Yeung - FoundersHK 聯合創辦人,Race Capital合夥人,500 Startup顧問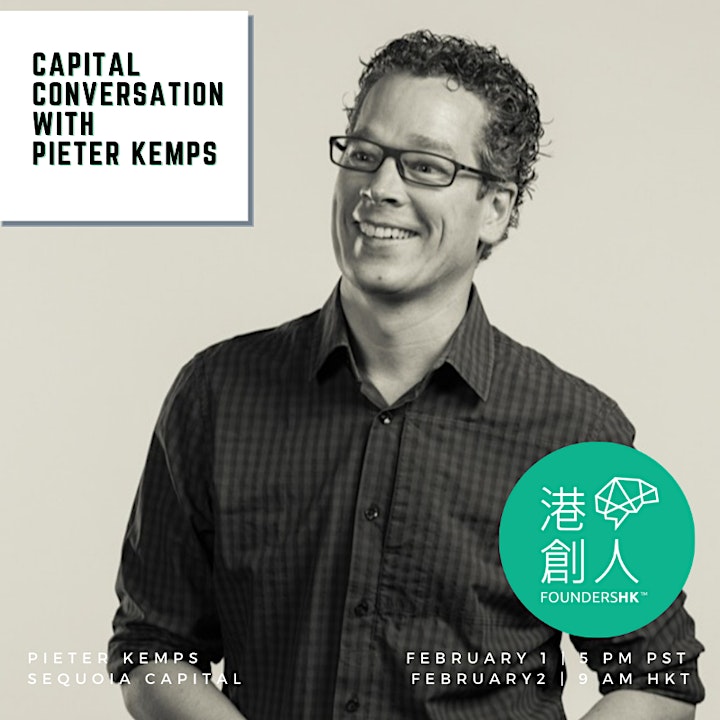 Pieter joined Sequoia in 2014 as one of the first members of the firm's Southeast Asia investment team. He advises on early stage investments in consumer internet, fintech, with a special focus on B2B software and SaaS. He serves on the board of 10+ companies, including Insider, Funding Societies, Zenyum and Qoala. Recently, he has been focusing on seed investments and is a core member of the Surge team.
Pieter previously ran his own startup, worked at an incubator and held various leadership roles at tech companies such as Cisco and Amazon, where he was responsible for Amazon Web Services' business with VC's, accelerators, and the broader startup ecosystem across Asia.
Having lived and worked in Amsterdam, Madrid, and Tokyo, Pieter currently resides in Singapore with his wife and two daughters. He holds an MBA (High Honors) from University of Chicago Booth School of Business, where he specialized in Entrepreneurship and Venture Capital.
Pieter於2014年加入紅杉資本,是紅杉資本東南亞投資團隊的首批成員之一。他為消費者互聯網,金融科技,尤其是B2B軟件和SaaS相關的公司提供早期投資建議。他是超過10家公司的董事會成員,包括Insider,Funding Societies,Zenyum和Qoala。最近,他一直專注於種子投資,並且是Surge團隊的核心成員。
Pieter之前經營著自己的初創公司,曾在創業園工作,並在Cisco和Amazon等科技公司擔任過領導職務,他曾負責Amazon Web Services(AWS)的風險投資業務,加速器,以及整個亞洲的創業生態。
Pieter在阿姆斯特丹,馬德里和東京生活和工作過。目前他與妻子和兩個女兒定居新加坡。他擁有芝加哥大學Booth商學院的MBA(高級榮譽)學位,專門研究企業創業和風險投資。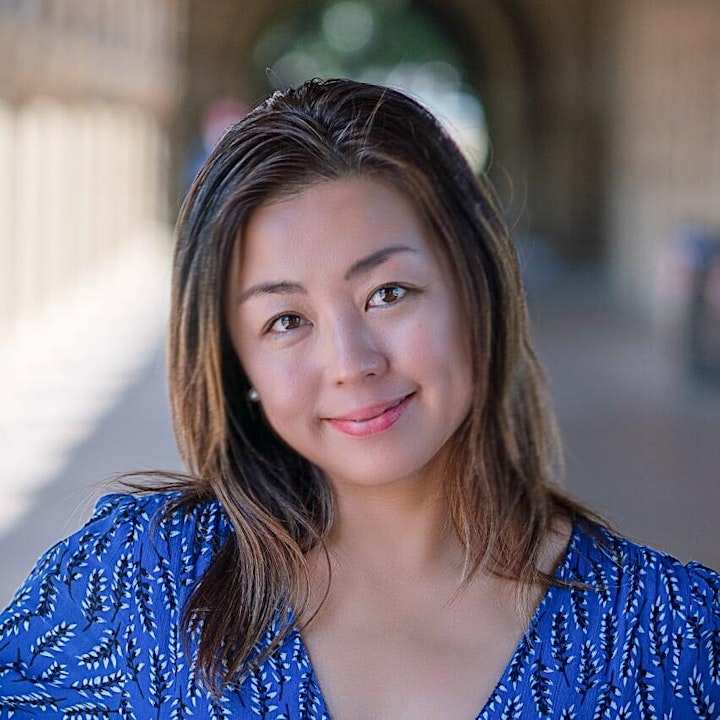 Edith is a General Partner at Race Capital - an early-stage Silicon Valley venture capital fund. A few sectors we are particularly interested in infrastructure, fintech, and deep tech verticals. She has invested in over 50 startups including Agora.io (Nasdaq: API), Lightyear/Stellar (valued $1.2B), Silk Labs (acquired by Apple), Chirp (acquired by Apple), Fleksy (acquired by Pinterest), Human (acquired by Mapbox), Solana, Oasis Labs, Hooked, DayDayCook, AISense, and many more. Prior to Race Capital, Edith was a partner at 500 Startups, the world's most active early-stage fund and incubator invested in Twilio, Credit Karma, Grab, and 2000 more companies. Before 500, Edith was the general manager at Dolphin Browser, a Sequoia-backed mobile browser with over 150 million installs worldwide. Edith also worked with many Fortune 500 companies such as Siebel, AMS, AT&T Wireless, and Autodesk. She frequently speaks on China and Silicon Valley technology and investment landscape. She is also a frequent guest lecturer at Berkeley and Stanford and commentator on BBC, CNBC, Wall Street Journal, Bloomberg, SCMP, Techcrunch, etc.
Edith是矽谷風險投資基金Race Capital的合夥人。Race Capital對基礎設施,金融技術和深科技垂直領域特別感興趣。Edith已經投資了50多家初創公司,包括Agora.io(納斯達克股票代碼:API),Lightyear / Stellar(價值1.2B美元),Silk Labs(蘋果公司收購),Chirp(蘋果公司收購),Flepsy(Pinterest公司收購),Human(被Mapbox收購),Solana,Oasis Labs,Hooked,DayDayCook,AISense等。加入Race Capital之前,Edith是500 Startups的合夥人,該公司是全球最活躍的早期基金和創業孵化器,投資於Twilio,Credit Karma,Grab 和 2000多家公司。加入500 Startups之前,Edith是海豚瀏覽器(Dolphin Browser)的總經理,該瀏覽器是由紅杉資本投資的手機瀏覽器,全球超過1.5億次下載量。 Edith還與許多Fortune 500公司合作,例如Siebel,AMS,AT&T Wireless 和 Autodesk。她對中國與矽谷的技術和投資前景亦有獨特的見解。她還是伯克利大學和斯坦福大學的客座講師,並擔任BBC,CNBC,華爾街日報,Bloomberg,SCMP,Techcrunch等的評論員。