The Capital Connect Series is a monthly series showcasing businesses thriving in Idaho.
About this event
The Idaho Technology Council is excited to announce the Capital Connect Series! On the third Tuesday of each month we will be showcasing a company that is thriving in Idaho!
Please join us for an event you won't want to miss!
The Capital Connect Series will premier May 18th on the Idaho Technology Council YouTube page. Join us from Noon to 1pm for the showcase of the Idaho Deal Flow Report and a fireside chat with Kounts founders Jim Gasaway, Rich Stuppy, and Brad Wiskirchen.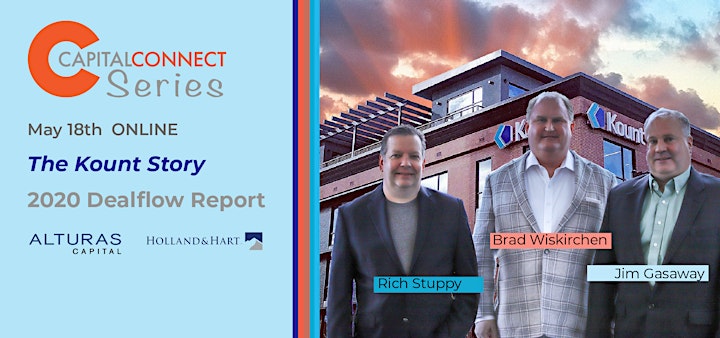 Kount has experienced an astounding amount of growth in the past year. In early 2021, Kount was acquired by Equifax for $640 million, which is a huge success for raising capital in Idaho. We are happy to announce that special guests from Kount, Jim Gasaway, Rich Stuppy, and Brad Wiskirchen will be joining us to share their experiences with Kount, from the start of their company in 2006, all the way up to the acquisition with Equifax in 2021. Although this deal will not be shown in the 2020 Deal Flow Report, we are thrilled to hear our guests perspectives on how the company overcame such adversity during 2020 despite all the obstacles.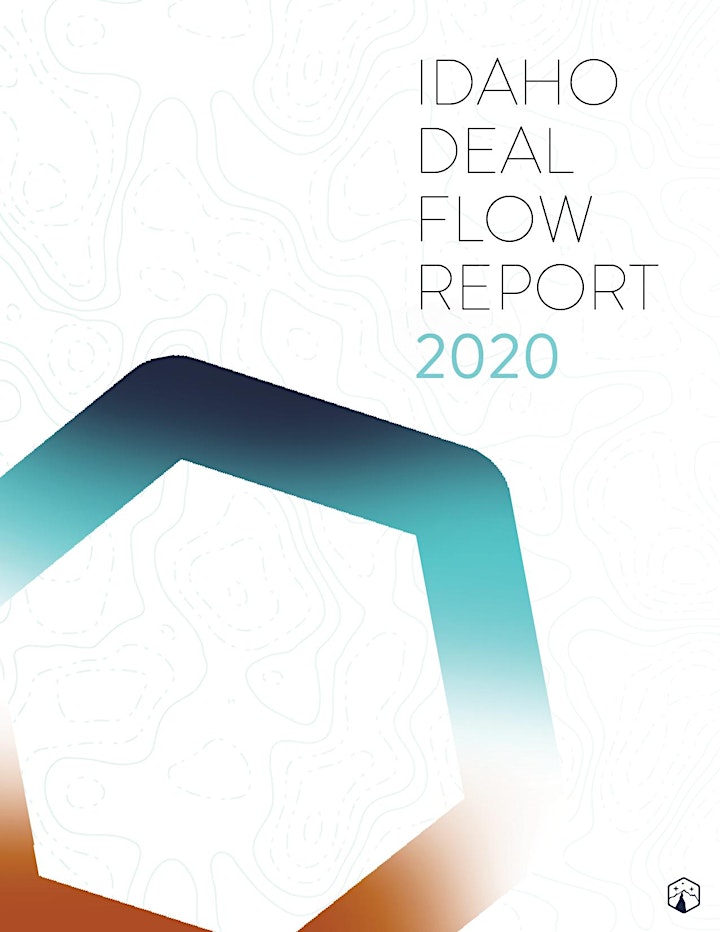 This month Blake Hansen, from Alturas Capital, and Alison Johnson, from Holland & Hart, will present the 2020 Deal Flow Report. While we can all agree it was a challenging year, Idaho still had many deals and significant capital flow. We are excited to report that there were approximately 155 deals that totaled to $5.5 billion in capital flow. Although year over year (2019 versus 2020) we had close to the same number of deals, we brought in close to $800 million more in capital flow in 2020 than 2019. We are looking forward to celebrating the amazing business success and growth of 2020.