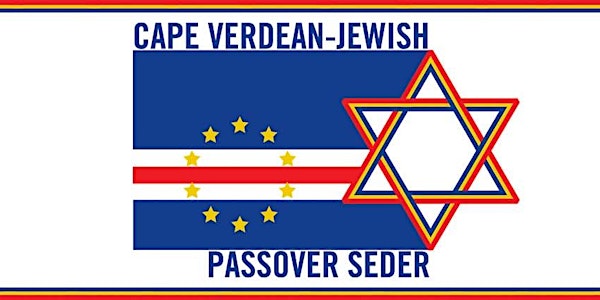 Cape Verdean Jewish Passover Seder - 2023
17th Cabo Verdean-Jewish Passover Seder 17° Jantar di Páskua Kabo-verdianu-Judaika
When and where
Location
Thelma D. Burns Building 575 Warren Street Boston, MA 02121
About this event
We are excited for you to join us! Please select if (Boston), or Virtually from Cabo Verde, or Virtually from elsewhere.
Since 2006, the Cape Verdean-Jewish Passover Seder has brought together Cabo Verdeans and Jews to share and celebrate their cultures, and explore what they have in common, including their shared history (Due to two waves of Jewish immigration to Cabo Verde, many Cabo Verdeans have Jewish ancestors.). In 2021, due to the COVID pandemic, the event went virtual, reaching people in many parts of the US and the world. In 2022 we created a hybrid Seder that included two small, in-person gatherings—one in Boston and one in Praia, Cabo Verde—and a virtual event that linked people across the U.S. and beyond. Presenters joined with live or pre-recorded segments from Israel, France, Portugal, Cabo Verde, Ecuador, and Uganda, as well as California, Michigan, Washington, D.C., Rhode Island, and Massachusetts. Mayor of Boston Michelle Wu opened the international gathering, reflecting on that year's theme, Honoring Our Past in Challenging Times.
Nu sta animadu pa sta ku nhos! Selesiona si (Boston), ou Virtualmente di Cabo Verde, ou Virtualmente di otu lugar.
Desde 2006, Seder di Páscoa cabo-verdiano-judaiku tem reunido cabo-verdianos e judeus pa partilia e selebra ses kulturas, e splora u ki ten em komun, inkluindu sés istória partiliadu (devido a dós ondas de imigrason judaiku pa Cabo Verde, txeu Cabu-Verdianus ten ansestrais judeus.). Na 2021, devidu a pandemia di COVID, eventu vira virtual, alkansandu pessoas na várius partes di Estados Unidos y di mundo. Na 2022, nu kria um Seder íbrido ki ta incluíba dós pekenu reunion prezensial - un na Boston y otu na Praia, Cabo Verde - y un eventu virtual ki ta konektaba pesoas na Estados Unidos y além. Kes aprezentadores junta a segmentos ao vivu ou pré-gravados de Israel, França, Portugal, Cabo Verde, Equador e Uganda, ben komu di Califórnia, Michigan, Washington, DC, Rhode Island y Massachusetts. Prezidenti di Kamara di Boston, Michelle Wu, abri enkontru internasional ta refleti sobri tema dakel anu, onrando nós pasadu na tempus difísil..