Cape Town Office Hours - Hartford InsurTech Hub powered by Startupbootcamp
Description
Overview
On the 2nd and 3rd of September, Hartford InsurTech Hub, powered by Startupbootcamp, welcomes you to Cape Town for Office Hours as part of our international tour to find the best-rising insurtech companies.
---
---
Please note: You MUST register via the link below, registrations will NOT be occuring via eventbrite. You MUST apply using the bit.ly link below.
If you're a startup, and would like to book a 1:1 session, you can apply here: bit.ly/hartfordfasttrack
---


---
This event is free of charge and aims to connect compelling startups with our ecosystem to receive feedback and mentorship from Startupbootcamp team. Our goal is to learn more about the most promising Insurtech startups in the marketplace for our program while providing valuable mentoring.
Please be aware that only 10 teams from all registrations will be chosen for the event.
The 1:1 sessions will answer any questions the startups may have, including: how to fundraise? What is the value of an acceleration program? How strong is my business model? How to engage in projects with the program partners? You will also learn more about our Hartford-based program.

Office Hours are also a great opportunity to receive an invitation to our Selection Days, and potentially become one of the ten teams to enter our 2020 programs.
We are looking for startups specializing in: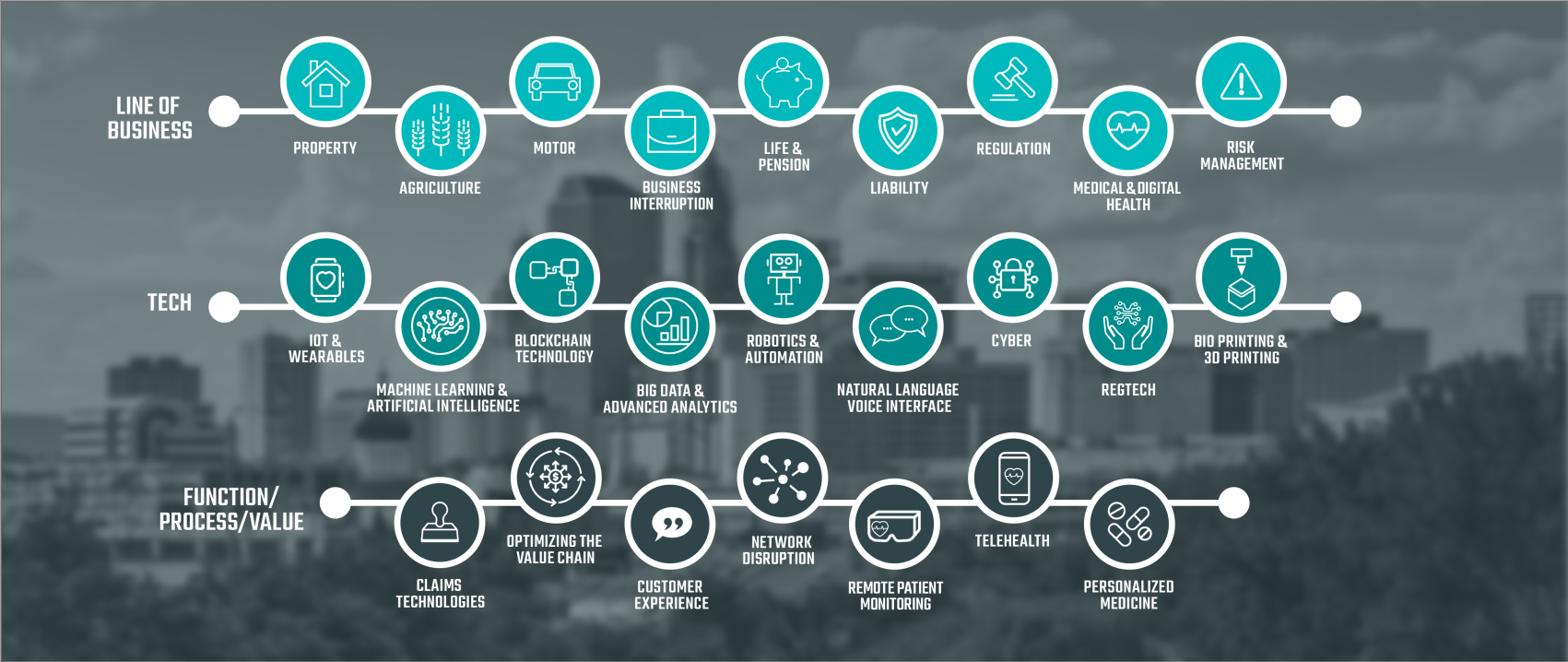 Who should apply?
If you are an South Africa-based startup or can easily reach Cape Town to meet our team, we encourage you to apply. We are looking for startups that improve upon these lines: Personal, Commercial & Speciality lines, as well as Life, Annuities and Retirement.
If you're a startup, and would like to pitch, you can apply here: bit.ly/hartfordfasttrack
The Hartford InsurTech Hub powered by Startupbootcamp's Office Hours sessions are open for all startups looking for targeted advice from leading industry experts.


Why Hartford, Connecticut?
There are plenty of reasons! Connecticut Insurance Industry:
#1 in the U.S. for insurance jobs per capita (2.6%) (Connecticut Insurance Department)
58,700 carrier-related fulltime jobs, 114,000 indirect jobs (CID)
1 insurance job adds 1.92 additional jobs to CT economy (CID)
5.2% of gross state product (CID)
Highest concentrations of actuaries in the U.S. (CID)
110 companies headquartered in CT (CID)
1,300 non-domestic insurance companies licensed in CT (CID)
Top 3 in the U.S. for direct written premium with $33 billion (CID)
#1 in the U.S. in Health, #4 Life, #5 P&C (CID)
#4 in private R&D investments (Bloomberg, 2016, U.S. Patent and Trademark Office, 2015)
#2 in High-speed Internet access in the USA (Broadbandnow.com, November 2017)
Within 500 miles of 1/3 of the U.S. economy (U.S. Bureau of Economic Analysis, 2017; CERC calculations)
#5 quality of life in the U.S. (Forbes, November 2017)
Find out more about Hartford as the insurance hub here.
More information
If your team is planning to fly in to attend the Office Hours session, you can request an early evaluation to better accommodate your travel schedule.
If you have any questions about the Hartford InsurTech Hub Office Hours, please email us at hellohartford@startupbootcamp.org
Hartford InsurTech Hub Partners: