Description
Experience the flair of the most romantic rhythms featuring standards with a contemporary spin. This journey will take you around the world through the magic of music — from Spain to Argentina, from Colombia to Mexico, in a yet well defined Jazz style. CANTO is a celebration of diversity and inclusion. Don't miss this exhilarating evening of intense music, with a unique blend of classical, folkloric, and popular converging with Jazz Music
This Saturday April 22 at 7pm, Venezuelan Pianist, Composer and Maestro Jose Manuel Garcia and Tenor César Augusto will be giving an unforgettable concert of Latin American.
Value: $ 20.00 / person
Location: Peachtree Baptist Church.
Day and Time: Saturday, April 22, 2017 at 7:00 p.m.

* We will have a reception at the end of the concert
* This concert benefits "Global Friends", a group that connects with refugees and immigrants arriving in our city.
About the artists: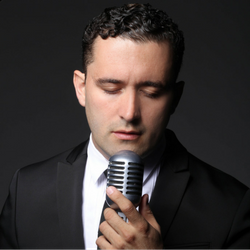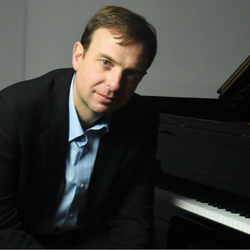 César Augusto, Tenor. Driven by his love for classical singing and opera, attended Truett McConnell College pursuing a BA in Vocal Performance. Involved at the GSOC (Gwinnett Symphony Orchestra Chorus) where he has performed major choral works. César Augusto has been involved in different programs such as opera workshops and master classes, and has been featured in different performing arias and duets in Don Giovanni (Don Giovanni, Leoporello), Le Nozze di Figaro (Figaro), La Traviata (Giorgio Germont), among others. César was an active student of Elizabeth Nohe Colson Studio, chosen by the Classical Singer as the best voice teacher of the US in 2005. In 2015, César performed the role of Juan Perón in Serenbe's own Evita Production.
Currently César Augusto is part of TOCA (Tango Orchestra Club Atlanta) a sextet of professional musicians pursuing the beauty of tango and giving concerts in venues across America. His vast repertoire includes, but it is not limited to Classical, Jazz, Boleros, Tangos, Spanish folk music, Classical Italian and Neapolitan.
Dr. José Manuel Garcia, Pianist and Music Director is a Steinway Artist, award-winning jazz pianist, composer, arranger, orchestrator and music educator, whose musicianship in the classical repertoire has been highly recognized as well as in the jazz and Latin genres. Dr. Garcia is currently the Music Director and Conductor of Gwinnett Symphony Jazz Orchestra. Prior to joining Gwinnett Symphony, Dr. Garcia served as Assistant Professor of Piano and Theory at Miles College in Birmingham, Alabama. Over the past fifteen years, his work as a music educator, including seven years of college teaching experience at accredited institutions, has been greatly recognized by the students and the schools.
As a jazz pianist, Dr. Garcia has been actively performing in the United States, China, and Honduras with internationally acclaimed artists, such as Danny Harper, Michael Philipp Mossman, Ray Vega, Bill Summers, Kemba Cofield, Jennifer Holliday, El "Cano" Estremera, Luisito Rosario, Paquito Guzmán, Anthony Cruz, Willie González, Tito Rojas, Marlon Fernández, Oswaldo Román, Darmon Meador, Joe Jennings, Ilona Knopfler. Luisito Carrión, Ignacio Berroa, María Teresa Chacín, Ashley Brown, Shem von Schroeck, and Juan Carlos Salazar.
Dr. Garcia received the Doctor of Musical Arts in piano performance from the University of Georgia, the Master of Music in piano performance from Georgia State University, and the bachelor's degree in in piano performance from Clayton State University . Dr. García's latest CD, Cruz del Ávila, released in December 2010, is a solo piano project, in which Ahmad Jamal describes Dr. García's pianism as "sensitive and brilliant."