Description
Join Canopy for a Special FREE Event...
Tree ID Workshop & Tree Walk
with Dr. Matt Ritter

Elizabeth Gamble Garden

Saturday, September 1, 2012
9:00am to 12:30pm

Canopy is delighted to host Matt Ritter, Ph.D. for a free tree identification workshop and guided tour of the numerous and unique trees at Gamble Garden in the heart of Palo Alto. Dr. Ritter is a botany professor at Cal Poly, San Luis Obispo, and author of the field guide, A Californian's Guide to the Trees Among Us.
9:00am: Morning refreshments and conversation
9:30am: ID Workshop
10:30am to Noon: Gamble Garden Tree Walk
Noon to 12:30pm: Informal Q&A and Booksigning

About Dr. Ritter's book: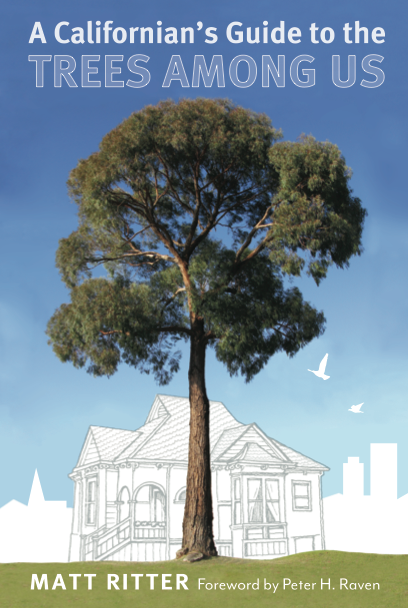 A Californian's Guide to the Trees Among Us features more than 150 of California's most commonly grown trees. Whether native or cultivated, these are the trees that offer shade, muffle noise, create wildlife habitats, mitigate pollution, conserve energy, and make urban living healthier and more peaceful. Used as a field guide or read with pleasure for the liveliness of the prose, this book allows readers to learn the stories behind the trees that shade our parks, grace our yards, and line our streets. More information on the book can be found here.


Biography of Dr. Matt Ritter:
Matt Ritter studies cultivated trees and trees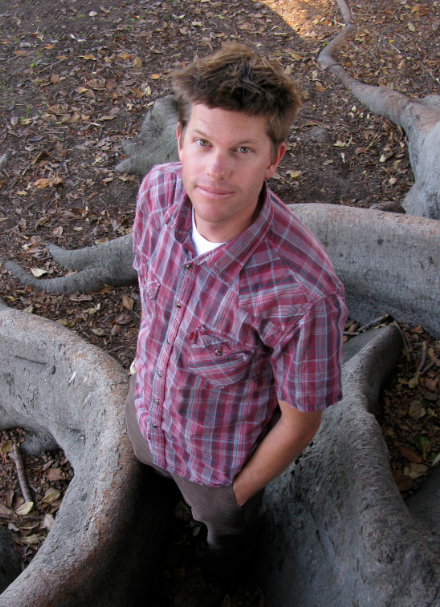 that escape cultivation. He has a bachelor's degree in microbiology and a Ph.D. in plant developmental biology. He is currently a botany professor in the Biological Sciences Department at Cal Poly, San Luis Obispo, and director of the plant conservatory there. He has authored numerous scientific papers about plants and contributed to many botanical references. A Kenan Fellow at the National Tropical Botanical Gardens, Matt is also the Ray Collett Visiting Scholar at the UC Santa Cruz arboretum, teaches for the Organization of Tropical Studies in Costa Rica, sits on the Board of CalReleaf and is chair of the City of San Luis Obispo Tree Committee.
Praise for Matt Ritter's new book:

"Matt Ritter's fascination with trees shines through in this wonderful book. Accurate and thorough but also very readable and well-illustrated, this is an excellent identification guide and at the same time a celebration of the trees that grow in California's cities and towns. Anyone who is curious about trees is sure to find education and inspiration in these pages."
—David Sibley, author Sibley Guide to Trees and Sibley Guide to Birds
"Ritter's work is great motivation for those of us who are intellectually adventurous within the playground that Mother Nature has given us. At last, a great reference to California's most commonly introduced landscape trees."
—Tom Elias, author of Trees of North America

"A refreshing new reference with enough authoritative details, including up-to-date taxonomy and reflective graphics coupled with good cultural interest comments, suggests that this is a 'first grab' reference for both students and environmental masters alike."
—David Dockter, environmental planner and arborist, City of Palo Alto and Director of the Western Chapter of the International Society of Arboriculture

About Gamble Garden: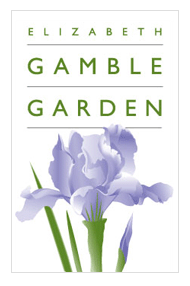 Gamble Garden is a non-profit community horticultural foundation. Located in Palo Alto, south of San Francisco, Gamble Garden is a 2.5 acre property that includes a historic home, a carriage and tea house, and formal and demonstration gardens. Gamble Garden is open to the public every day of the year ~ for free! www.gamblegarden.org

About Canopy:
Canopy is an environmental nonprofit dedicated to planting and protecting local trees in parks, schools, and along local streets. Since 1996, Canopy has planted and protected thousands of trees for public enjoyment, health and inspiration. www.canopy.org

Organizer of Canopy Tree Identification Workshop & Tree Walk with Dr. Matt Ritter