Canoeing the Mountains: Christian Leadership in Uncharted Territory
Description
"Seminary didn't prepare me for this."
This statement captures what a lot of us are thinking these days. This is also the title of chapter 1 of Canoeing the Mountains: Christian Leadership in Uncharted Territory by Tod Bolsinger, a book that addresses the reality of the uncharted territory in which the Church finds itself today.
Join us on June 1 for two opportunities as the Flourish San Diego Collective hosts an afternoon with Tod Bolsinger, Vice President of Formation and Vocation at Fuller Theological Seminary.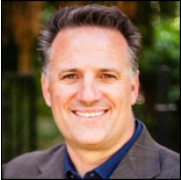 Tod will help us unpack what it means to lead our churches transformationally through this uncharted territory. There will be two learning opportunities.
(1) Transformational Leadership Lunch
When: 12 pm - 1:30 pm
What: Eat lunch with other pastors and leaders and learn together as Tod shares the essentials of Canoeing the Mountains. This gathering would be a great place to invite staff, volunteers, leaders and board members who may be wrestling with questions about how to lead in the midst of cultural change.
(2) Canoeing the Mountains Seminar
When: 2:00-5:00 pm
What: A deep dive into the ins and outs of transformational leadership through uncharted territory. These 3 hours will give you a better understanding and time to reflect specifically on your church.
Each participant at the lunch or seminar will receive a FREE resource created by the Flourish San Diego. The discussion guide will help a church staff or leadership team on their learning journey through Canoeing the Mountains.
Deadline for Early Bird Ticket is April 30. Please register by Thursday, May 25 Noon at the latest. Registration will close that afternoon.