CannInvest - Investor Outlook, Regulatory Issues and Startup Pitching

Tuesday, June 11, 2019 from 11:30 AM to 6:00 PM (EDT)
Event Details
Tuesday, June 11th, 2019
11:30 AM to 6:00 PM
Open to All Cannabis Entrepreneurs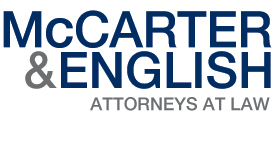 Business Opportunities and Outlook in the Cannabis Industry 

McCarter & English, LLP and the producers of Startupalooza™ invite you to CannInvest, a half-day conference exploring the opportunities and challenges unique to the emerging cannabis industry in Massachusetts.
Tuesday, June 11, 2019
11:30 - 12:00 a.m. Registration and Networking
12:00 – 3:30 p.m. Presentations

At McCarter & English, LLP
265 Franklin Street
Boston, MA 02110
12:00 – 12:30 Lunch Presentation - Investor Insights,
Peter Wright, President, Intro-Blue, LLC

The cannabis investment landscape is an emerging growth opportunity for US investors. This session will address the broader cannabis investment landscape from a public markets perspective and cover secular trends, key investment drivers, and notable investment risks that have kept many large institutional investors on the sidelines—for now. Listen for success stories and insights on what are likely critical ingredients of future success stories.
12:30 - 1:20 Federal Agencies and CBD Marketplace - Collision Course?
Federal agencies, FDA, ATF and others are under increasing pressure to develop sound regulatory policy and an implementing framework to address consumer demand for CBD-containing cosmetics, foods, beverages and dietary supplements.  This session will discuss the current marketplace, regulatory challenges, and how FDA is seeking to address them.  
1:30 – 2:30 The Business of Cannabis: Top Legal Concerns and Tactics
We will assess best strategies for addressing banking regulations, finance and tax strategies that are particular to the cannabis industry.  This session will also address certain tax schemes that make cannabis tax filings different from other normal business industries. 
2:40 – 3:30 Corporate Structuring and Angel Investment Financing Options

We will address corporate formation, including the parent and subsidiary tiered structuring scheme we currently see in the industry, as well as equity/ownership concerns and mechanisms to determine control.  We will discuss the different investment options to build relationships between cannabis entities and investors who will provide requisite capital.
Speakers:
Peter Wright, President, Intro-Blue, LLC
David Burns, Partner, Intellectual Property, McCarter & English, LLP
Patrick Harrity, Associate, Corporate, McCarter & English, LLP
Veronica Montagna, Partner, Banking, McCarter & English, LLP
Lawrence Sannicandro, Associate, Tax, McCarter & English, LLP
Deborah Shelton, Partner, Food & Drug Law, McCarter & English, LLP
 
Cannapalooza  Pitch Contest 4:30 – 6:30

Following our program will be "Cannapalooza" - a pitching event for entrepreneurs seeking to raise money and win prizes worth up to $4500 from our panel of Investors.

Randall Bock, Angel Investor

Sean Sweeney, Angel Investor                   

Brij Patel, Angel Investor


Win prizes worth up to $4500.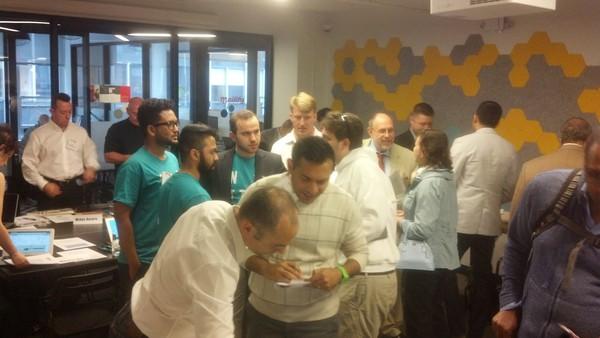 McCarter & English, LLP is a firm of approximately 400 lawyers with offices in Boston, Hartford, Stamford, New York, Newark, East Brunswick, Philadelphia, Wilmington and Washington, DC. In continuous business for more than 170 years, we are among the oldest and largest law firms in America.
Clients come first at McCarter & English. Their goals and priorities are what count. Our job is to listen to our clients, stay on top of the frequent changes that can affect their goals, and implement the strategies that will lead to success. Applying this approach effectively and consistently requires dedication and constant attention to many details. This client-centered philosophy has served our clients well and is responsible for our success and stability.
We are honored to be the chosen law firm of clients ranging from Fortune 100 companies to mid-market and emerging growth companies to individual people. When our clients do great things, we are pleased to get the assist.
When & Where

McCarter & English
265 Franklin St.
14th Fl.
Boston, MA 02110


Tuesday, June 11, 2019 from 11:30 AM to 6:00 PM (EDT)
Add to my calendar
Organizer
Producers of event for Entrepreneurs and Investors.