Cannademix; Where Cannabis Meets The Community! Come and learn about the future of Cannabis in New Jersey and what it can hold for you!
About this event
Are you looking to network within the Cannabis industry? Are you interested in investing in potential start-ups or businesses? Are you having trouble distinguishing fact from fiction? Look no further than Cannademix!
Cannademix combines the elements from every corner of the Cannabis industry by providing a unique experience for its attendees by giving a new perspective of the industry. Hear from New Jersey Cannabis industry leaders as our panelists and organizations break down fact from fiction to deliver reliable and accountable information.
In our latest series of Cannademix: Cannabis Conversations, we have made this truly one of a kind. Learn, network, and connect with some of the best the cannabis industry has to offer. From academics, scientists, politicians, doctors, athletes, and advocates, Cannademix has something to offer everyone.
There is a limited number of in-person tickets and if you can not attend in-person we will make sure to have this event livestreamed via Zoom!
Social distancing rules will be enforced. Masks are required when inside the building at all times. There will be limited attendance due to the social distancing as well. Please have respect for the institution, vendors, and panelists. All ticket sales are final and non-refundable. Smoking is not permitted within the building or on the campus.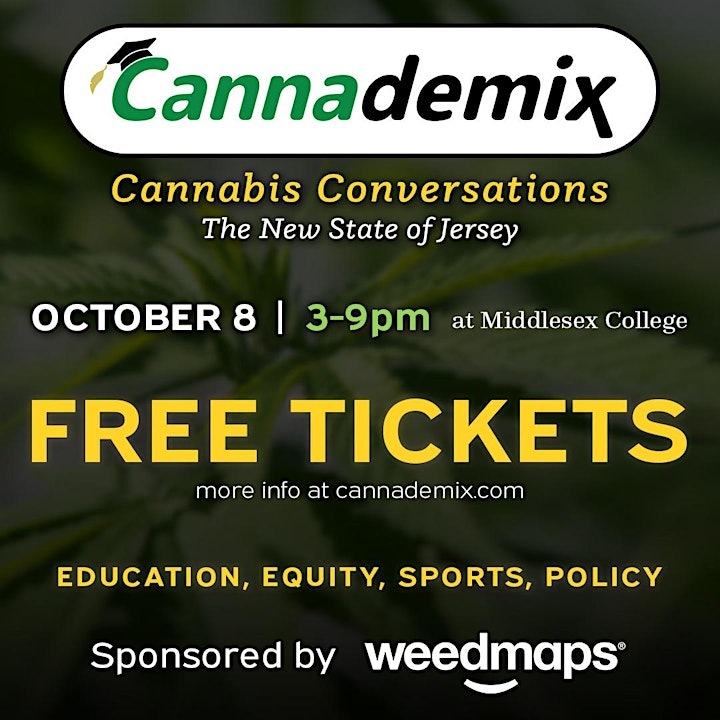 Organizer of Cannademix: Cannabis Conversations
whynotTHC? is founded on the belief of spreading the science that creates the backbone of the Cannabis industry. For too long misinformation has plagued our society and caused havoc to its people. whynotTHC? solves that by providing accurate information from credible sources. A percentage of all proceeds go towards further Cannabis research to help further understand the plant and how it affects us.