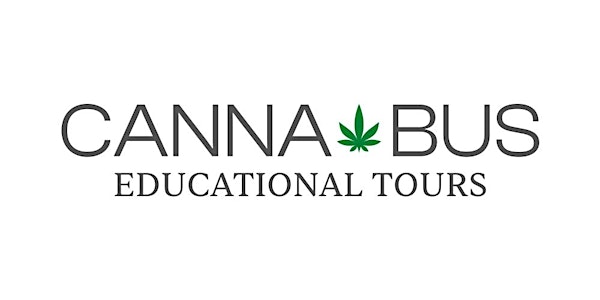 CannaBus - Santa Cruz / Monterey Bay Tour - An Educational Experience
Location
Safeway
2010 Freedom Boulevard
Freedom, CA 95019
Join us for a truly Santa Cruz /Monterey Cannabis Educational Experience. Hold conversations with a cultivator, manufacturer & dispensary.
About this event
The CannaBus Educational Experience Tour will be held on February 25th, from 9:30a to 4:00p in the Santa Cruz / Monterey Bay area. The tour is exclusively for community college leaders, faculty members, CTE and Workforce Development professionals. The tour will showcase three important sectors in the cannabis industry: A grower/cultivator, a production facility, and a dispensary.
The day begins at Big Pete's Treats - a cookie and butter manufacturer that has been in business for over 10 years. Big Pete's Treats can be found in most Bay Area dispensaries. Tour participants will gain an understanding of extraction, manufacturing, and packaging.
Our next stop is at Bird Valley Organics. Bird Valley Organics is advancing regenerative practices in food production and cannabis cultivation, ultimately producing healing cannabis medicine. In addition to the tour, a working lunch at Bird Valley Organics will include a discussion lead by subject matter experts that will introduce our group to industry specific aspects of the cannabis sector, highlighting the many challenges and complexities.
Santa Cruz Naturals' Watsonville dispensary is our final tour stop. Here, tour attendees will have an opportunity to interact with the retail side of the industry.
Attendees will tour in an 18 passenger luxury bus. All county required COVID-19 safety protocols will be followed.
An overview of the industry and purpose of tours:
Cannabis and hemp have exploded into a multi-billion dollar industry that is expected to experience continuous growth. However, as seen in many other industry sectors, cannabis producers and retailers face labor shortages. They also have complex needs, questions and concerns about attracting, training, developing and up-skilling their employees' skills.
As Regional Directors, Employer Engagement for the Bay Region we have created a cross-sector initiative between three sectors: Agriculture, Business / Entrepreneurship and Retail, Hospitality, Tourism (RHT). The initiative focuses on professional development for faculty, administrators and workforce development teams to support this industry.