Description
Founder of Cannabition, JJ Walker requests your presence during the Grand Opening of Cannabition Cannabis Museum in Las Vegas!
Come to celebrate with us as we open a whole new type of experience celebrating the legalization, culture, and future of cannabis in the world's first immersive cannabis museum!
EARLY BIRD TIX SOLD OUT!! GENERAL ADMISSION CAN BE PURCHASED HERE for $14.20 with COUPON CODE ($10 off per ticket) - LifeisCannabis http://cannabition.ticketzone.com (scroll down to the date and select your block of time). Or you can purchase them here on EventBrite.
* Friday 9/21: Cannabition Museum Tours 2pm-2am

Join us in the courtyard for the Ultimate Lounge Party 2pm-2am

* Saturday 9/22: Cannabition Museum Tours 2pm-12am

Ultimate Lounge Party 2pm-12am

* Sunday 9/23: Cannabition Museum Tours 2pm-10pm

Ultimate Lounge Party 2pm-10pm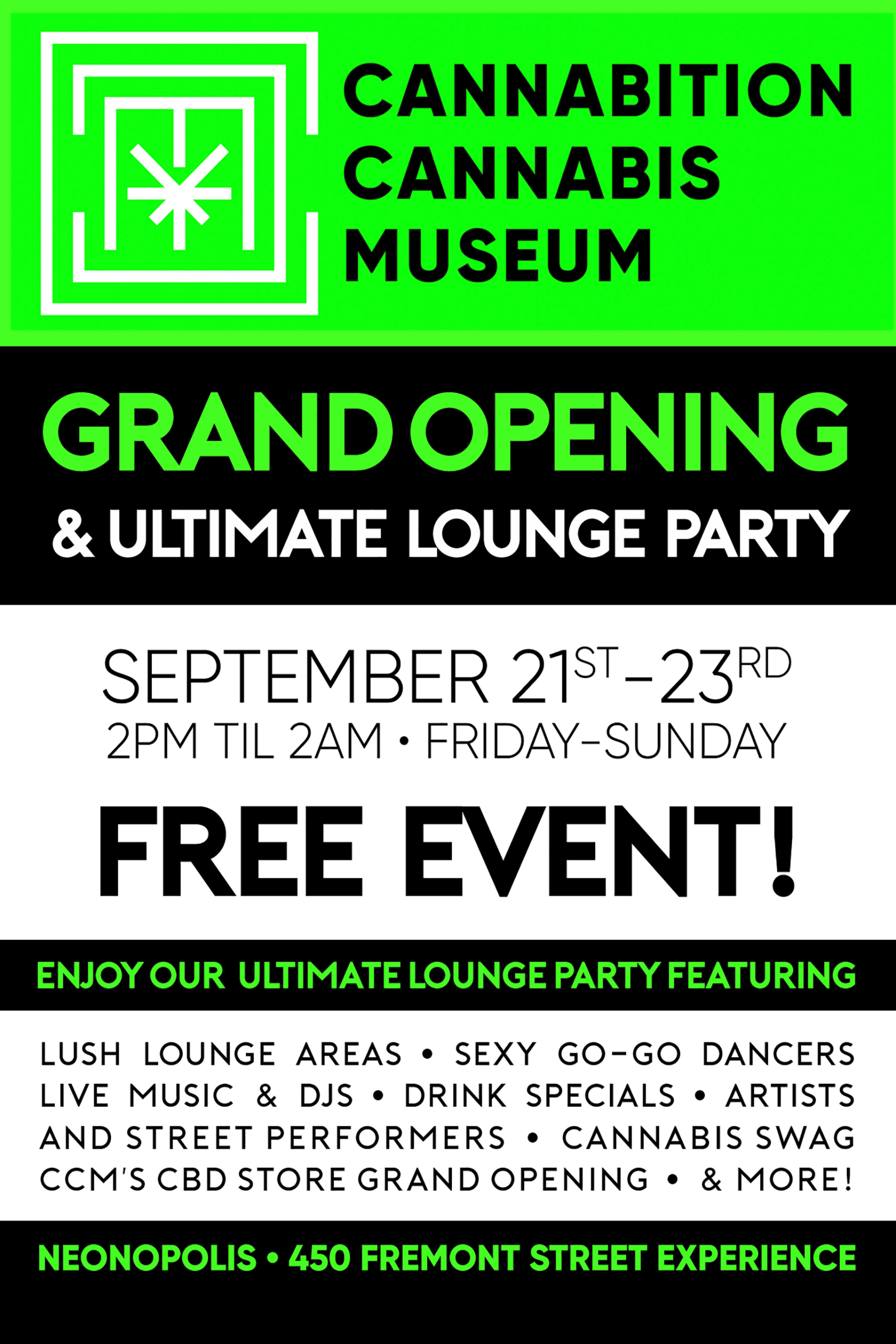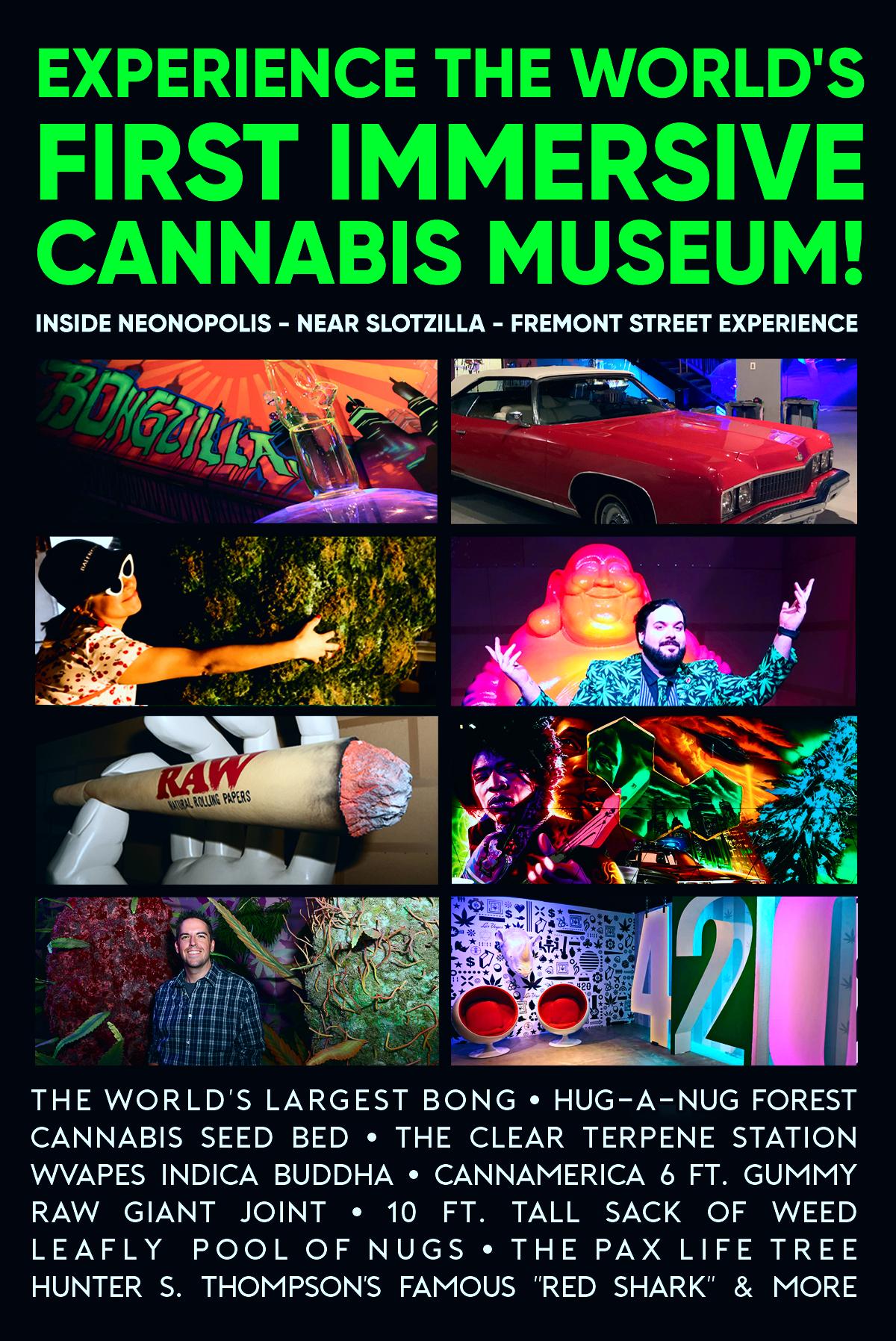 Take a journey from seed through celebration:

A sexy cannabis seed-shaped bed

Journey through an industrial grow featuring a 10ft tie-die caterpiller

A Hug-a-Nug forest with 7 ft. tall buds crafted by Cinema Greens

Sit on the lap of the WVapes Indica Buddha

Peer through the Raw kaleidoscope joint

10-foot tall sack of weed

Slide down a Leafly pool of nugs

Swing from the PAX Life Tree

Lifesize CannAmerica Gummy

Hunter S. Thompson's famous 'Red Shark' from Fear & Loathing in Las Vegas

World's Largest Bong, Jerome Baker's 24 ft."Bongzilla"

A multi-sensory experience with much more

Designed as an "Instagrammable" "Immersive" Experience ~ Not your traditional Museum
Can't make the Grand Opening? Please get on our private member's only list for the next time you are in Vegas!
Get on our Member's Only List Here
Grand Opening Weekend (September 20th - 24th)

Life Is Beautiful Festival :: Private Parties :: 420 Influencer House :: Ultimate Lounge