Description
Join Orange County NORML and the Senior Orange County NORML group for an evening of education, dinner and socializing. At this event speakers will cover the roots of the medical cannabis movement, the current situation for California patients and what the future could hold with a legalization measure on the ballot.

Speakers for the evening include Ely Musikka, Martin Lee, Sean Donahoe and Dale Geiringer. Mayor Pro Tem Shari Horne will also be present giving our welcoming adress.
Elvy Musikka, a Federal IND medical marijuana patient who receives tins of medical marijuana from the federal government every month, who will talk about being one of the few federally legal patients.
Martin Lee, co-founder and Director of the CBD project who will talk about CBD research.
Sean Donahoe, California Growers Alliance Local Politics and Electoral Affairs Advisor to discuss the Medical Marijuana Regulations Act (MMRSA) which is currently in the process of writing rules.
Dale Geiringer, Director of California NORML who will talk about the implications should Proposition 64 pass and what followup legislation is needed.
Only non dinner speaker only tickets remain. Doors for this ticket type open at 5:45, it is still receomended to buy a ticket so you reserve your seat, we may sell out.
Speakers will begin at 6 pm.
Please contact Barbara Ayala at SrOCNORML@gmail.com


For more information visit WWW.OrangeCountyNORML.org


Thanks to our sponsors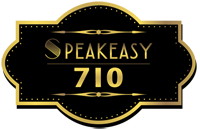 This event is for Laguna Woods residents and their guests