Join neurobiologist Dr. David Presti for a look into the complicated interactions between cannabis and the human brain.
About this event
Cannabis in Context is a series of talks co-sponsored by the Hearst Museum and the UC Botanical Garden and curated by Eric Siegel, aimed at raising awareness of the multi-faceted life of cannabis in our modern society across cultures. This four-part series will be held every Wednesday in September at the Hearst Museum to complement the current exhibition, Pleasure, Poison, Prescription, Prayer: The Worlds of Mind-Altering Substances and to celebrate the UC Botanical Garden's Year of Ethnobotany.
The pharmacologic properties of cannabis are varied: sophisticated changer of consciousness, medicine with claims of healing for numerous syndromes, and substance of abuse. The story of how the neurochemical and neurophysiological properties of cannabis are being revealed is a tale of inspiration and dedication. In particular, the discovery of cannabinoid receptors and endocannabinoids is yet another vivid illustration of the extraordinary complexity of living systems, in this case our own body. Join neurobiologist Dr. David Presti for a look into the complicated interactions between cannabis and the human brain. This talk will be followed by a moderated discussion and Q&A led by Eric Siegel.
About the Speaker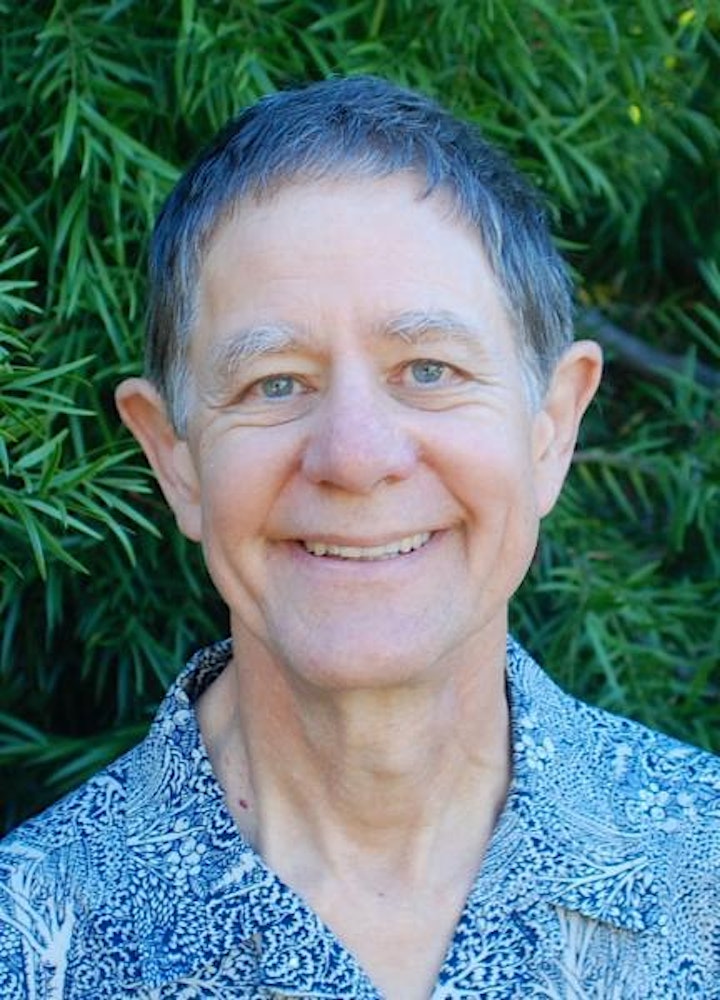 David E. Presti teaches neurobiology, psychology, and cognitive science at UC Berkeley, where he has been on the faculty in molecular and cell biology for 28 years. His classes on topics related to brain, mind, consciousness, neurochemistry, and psychopharmacology typically reach more than 1,400 Berkeley students every year. For more than a decade he worked in the treatment of addiction and of post-traumatic-stress disorder at the Department of Veterans Affairs Medical Center in San Francisco. And for the past 15 years, he has been teaching neuroscience and conversing about science with Tibetan Buddhist monastics in India, Bhutan, and Nepal. He is author of Foundational Concepts in Neuroscience: A Brain-Mind Odyssey (2016) and of Mind Beyond Brain (2018).
About the Moderator
Eric Siegel, former Director of the University of California Botanical Garden, currently serves as the Project Director for the Music and Health Project at UC Berkeley. Since 1981, Eric has occupied senior roles in art and science museums such as the New York Hall of Science, Bronx Museum, New York Botanical Garden and Wave Hill Botanical Garden. He has taught, consulted, and published extensively in the museum field. Eric holds a degree in ethnomusicology from the University of Michigan, graduated from the CORO Leadership New York program, and holds an MBA in arts administration from SUNY Binghamton. In 2014, Eric was awarded the Roy L. Shafer Leading Edge Award for Exceptional Leadership in the Field by the Association of Science and Technology Centers.
Accessibility
The Museum's newly renovated Gallery strives to provide excellence in accessibility for all visitors. The entrance and all exhibit spaces are wheelchair accessible and located on a single floor. Automatic door push-buttons are available at the front entrance. Content is provided at standard heights with all text in large, legible fonts. A variety of furniture is provided throughout the Gallery to provide resting points for all guests. All exhibit cases and displays are cane detectable. Public restrooms are located near the Gallery. With advance notice, we are happy to provide additional support for guests with specific needs. Please email pahma-gallery@berkeley.edu for more info.