Cannabis Lounge Education June 23rd Las Vegas : Get A Social Use Venue Job
Description
Do you want to WORK in the cannabis industry at a social use venue? Do you hate your job and want to join us in the cannabis industry, where you will get the job of your dreams?
Cannabis Lounge Education


Sunday June 23rd 1-6PM


CLASSES:


Social Use Venue Basics
Nevada & City of Las Vegas laws, preventing entry of minors into the establishment, customer service basics
Security & Diversion Prevention
Methods of identifying intoxicated persons, preventing and halting fights and disturbances of the peace.
Cannabis Science
Clinical effects of marijuana on the human body.
Products & Methods Of Consumption
Many different cannabis products & various ways to consume.
Safe Food Handling & Sanitation
Safe food handling, proper sanitation with respect to marijuana

paraphernalia

and the consumption of edibles.


Get:


Certificate & Educational Materials


Location:
Acres Dispensary The Underground
2320 Western Ave, Las Vegas, NV


Tickets: SocialUseVenue.com
Presale: $99 Day Of Event: $120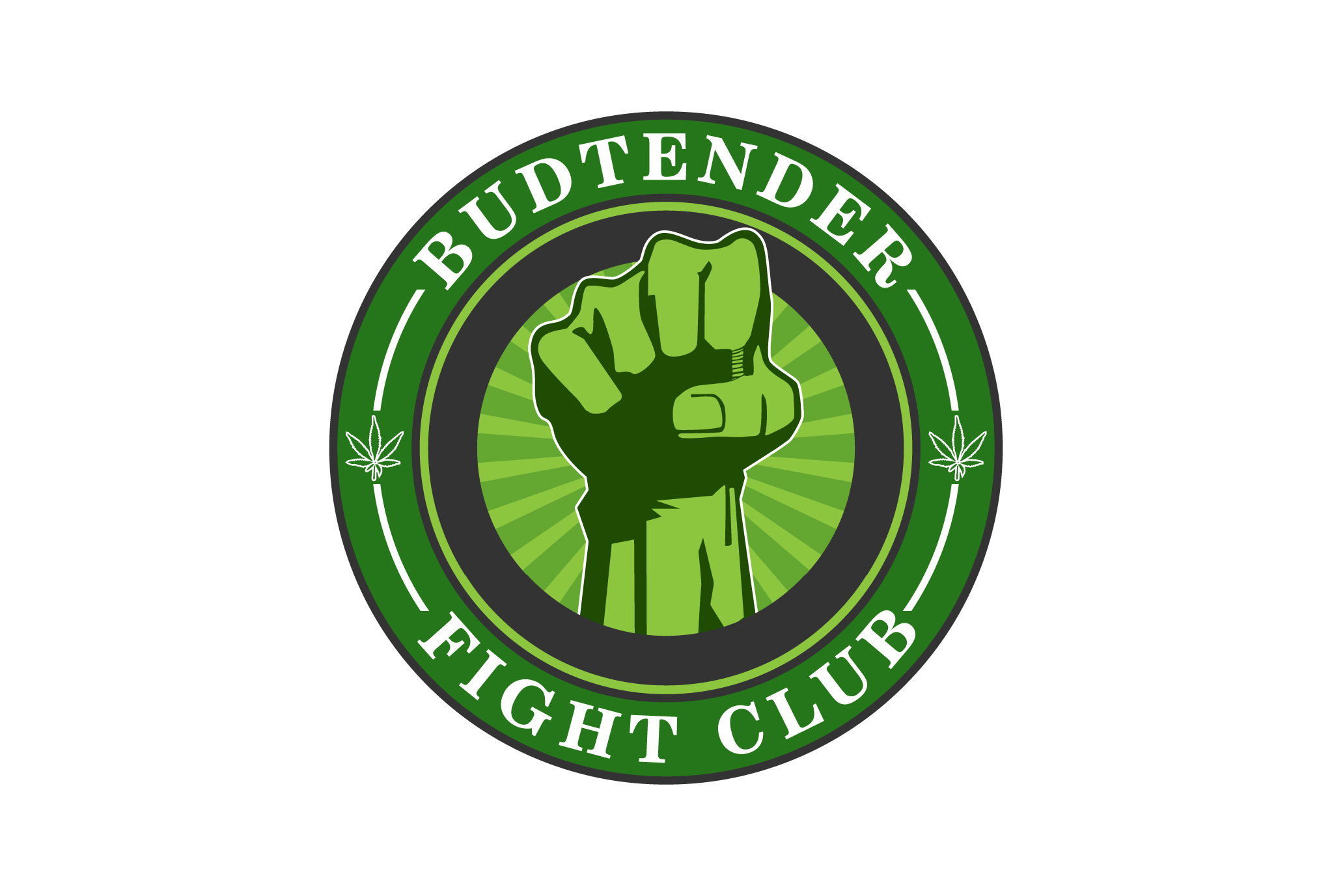 BONUS GIFT : WE SEND YOU JOB LEADS VIA EMAIL ALL THE TIME, MANY OF THEM ONLY TO BFC MEMBERS!
Instructors This Class:
Jason Sturtsman, Sturtsman Consulting, Cannabis Dispensary Education, Budtender Fight Club : Cannabis Education, SSF Consulting, Las Vegas NORML Board of Advisors, Can-Ed Co-Founder, CSN Cannabis Instructor
SturtsmanConsulting.com & BudtenderFightClub.com & Can-ed.com

Balance has been the key to Jason Sturtsman's success, a serial entrepreneur who is presently the owner of Budtender Fight Club : Cannabis Education and Cannabis Dispensary Education (CDE), Cannabis Cultivation Education, cofounder of Can-Ed, the world's first cannabis education app, a cannabis business consultant, a manager of SSF Consulting, which is a member of a Nevada cannabis cultivation and production facility, and a previous owner of a popular downtown Las Vegas music venue, Beauty Bar. As a cannabis consultant, he has written numerous cannabis business applications and standard operating procedures, in addition to consulting on cannabis product creation, branding, marketing, & sales. Previously on the NV Independent Lab Advisory Committee, providing regulation recommendations to assist with the rollout of the Nevada marijuana industry to Nevada for 4 years. He has been a cannabis advocate and has had a leadership position in many cannabis advocacy organizations for over a decade in Nevada; also assisting with the Regulating Marijuana Like Alcohol recreational cannabis campaign in Nevada. Currently writing for many national and local cannabis publications, along with speaking at multiple Cannabis events such as High Times Cannabis Cup, to educate the public about the benefits of cannabis.

Benefits Of Attending Social Use Venue Education
Attendees Are Employed At Mulitple Cannabis Busineses throughout Nevada - Shango, Exhale, Las Vegas Releaf, The Dispensary, Acres, Blum, Taproot, Blossum, Matrix, Inviticus Security, Omega Hemp, Nuwu, Oasis, Kana, AMA, Vader, Redwood, Cannacopia, & so many more Nevada busineses. Do you want to join us in the Cannabis industry by joining us?

Certificate of Attendance

Exclusive Job Offers

Cutting Edge Cannabis Information

Networking

Free Food & Drinks (Does Not Contain Cannabis)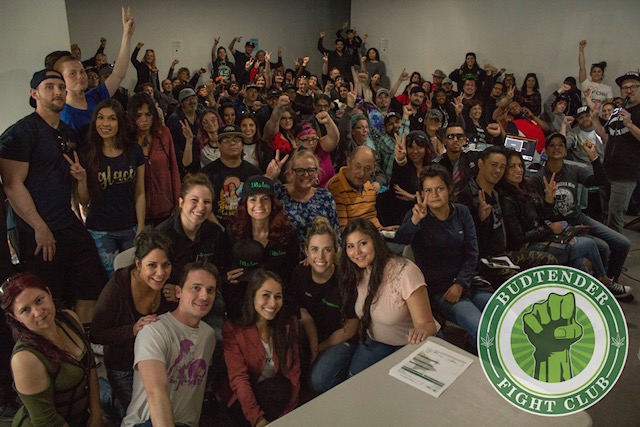 Why: Because you deserve an inexpensive way to get into the cannabis industry without paying $100s of dollars for a course. Many people already in the cannabis industry attend these classes to upgrade their knowledge or make a switch into a different part of the cannabis industry. This course is taught by instructors who are actually in the trenches working directly witht the plant and patients in Nevada. Every month expect new material and presenters, who are here to help you grow and improve your knowledge base so you can assist others. Always fun. Leave with prizes & information to change your life.
Student Testimonials:
I enjoyed the class. Look forward to more! - A. L.
I had an incredible time today. I learned more about terpenes that I didn't know and a ton about cultivation! - T.M.
Good class. Very informative. Thank you. - D. C.
I'm so humbled and honored to be in the same room with such amazing, knowledgeable beautiful people - M.I.
Great class! So glad I was able to attend!!! :) Thanks for all the great information - S. S.
Awesome class. So much valuable information. I feel so much more confident in my cannabis knowledge. Can't wait to share with all my new patients. Thanks guys… - M.M.
I just wanted to take this time to send you a little thank you email. I have attended all the "fight Club" meetings so far and have found the information and connections made through them to be invaluable - A.M.
FAQS
Does the event sell out?
The event often sells out due to the value that is being delivered. We highly encourage you to get your tickets before they sell out.
Are there ID or minimum age requirements to enter the event?
21 and over please.
How can I contact the organizer with any questions or if I would like to be a vendor?
Please send an email to BudtenderFightClub@gmail.com
Can I get a refund if I miss the event?
Unfortuately each event is unique and a refund is not provided if event is missed.
Is this a consumption event?
This is an education event that DOES NOT have any public consumption of cannabis, only education.
Per Eventbrite's user agreement : THERE IS NO GIVEWAYS OF CANNABIS AND NO CANNABIS IS INCLUDED WITH EVENT. THERE IS NO SHARING OF CANNABIS. THIS IS AN EDUCATIONAL & NETWORKING EVENT ONLY. There is no giveaways or gifts of cannabis or anything related. There are NO medicated food or drinks with cannabis in them. This is not a dispensary tour. This does not teach how to illegally cultivate or extract. THIS IS A NON CONSUMPTION EVENT. THE EVENT IS EDUCATIONAL & NETWORKING AND DOES NOT VIOLATE ANY EVENTBRITE TERMS.