Description
DATE: August 21, 2018
TIME: 6:00 pm - 9:00pm
LOCATION: 3785 N Federal Hwy 3rd Floor, Boca Raton, FL 33431

TOPIC: Cannabis is Personal | Discover why your genetic code dictates your Cannabis Journey.

You are not that unique. Actually 99.9% of your DNA is identical to everyone else. However, the .1% that's different makes your experience with Cannabis Personal! EndoCanna Health team of world renowned scientists developed a test that will show you how the difference in your genetic expression may influence your experience. We can help unlock your genetic connection with your cannabinoid journey and address questions like: Why do I experience Anxiety? Why do I feel ill when I consume an edible form.
SPEAKER: Len May is CEO and Co-founder of EndoCanna Health, a bioscience research company specializing in Personalized Medicinal Cannabis using DNA sequencing, and parent company of the EndoCanna Health DNA Test Kit, the most comprehensive personalized Cannabis DNA test and available on the market today. With over 25 years of experience, Len May, MCS is a pioneer in the medical cannabis industry having held positions such as the President of the Cannabis Action Network and Board + Lifetime Member of California Cannabis Association as well as a stakeholder in some of the industry's most iconic brands. His experience also encompasses a strong understanding from seed to sale; branding and compliance, fundraising, and operations. His personal mission is to be the voice of change for the Cannabis Industry and Patient Advocacy.
MODERATOR: Jonathan Goodman, from The Johno Show "A Cannabis Infused Cultural Talk Show"
WHO ATTENDS: Entrepreneurs, Investors, Professionals, Patients, Advocates.
AGENDA:
6:00PM - 7:00PM Networking
7:00 PM - 8:00 PM Industry Introduction, News Updates, Announcements, Sponsors
8:00 PM - 9:00 PM Speaker: Len May
9:00 PM - After Party
OUR SPONSORS


Investments Limited is one of the country's premier commercial and residential real estate investment, ownership, development, operations, management and leasing organizations based in South Florida. They have welcomed MMJ Clinics, CBD retailers and Dispensaries into their family of real estate in Broward and Palm Beach Counties. They have assisted with local real estate challenges and welcome any and all new MMJ related companies into their real estate family.

Founded in 2014, Surterra Wellness is one of the fastest growing and leading medical cannabis companies in the US. With licenses in Florida and Texas, Surterra is currently expanding into new state markets across the country as it builds the industry's broadest portfolio of brands trusted by patients.
Today, Surterra Wellness owns 1 of 14 currently issued vertically integrated medical marijuana licenses in Florida and 1 of 3 in Texas for a total footprint that includes 49 million Americans in two of nation's the fastest growing state populations. In Florida, Surterra operates 10 Wellness Centers in Pensacola, Tallahassee, Tampa, North Port, Largo, Deltona, Jacksonville, Orlando, Port Orange, and notably: the first and only Wellness Center in Miami Beach. It also operates 3 distribution centers to support state-wide, next-day delivery in Florida, and over 300,000 square feet of cultivation space. Surterra offers a wide variety of products in multiple delivery options including vaporizer pens, tinctures, oral sprays, topical creams, time released transdermal patches, and soon-to- be-launched softgels.
Surterra Wellness is focused on unlocking the natural health benefits of cannabis-based ingredients and is committed to providing individuals the safest, most effective treatments. The brand combines natural growing techniques with innovative extraction tools to develop uniquely formulated products. Surterra Wellness is utilizing best practices in medicine, science, and agriculture to discover and advance the natural healing benefits of cannabis. Together, we are in pursuit of wellness.

VidaCann is a Jacksonville based flowering plant nursery that has been in the Florida market since 1958. They have a personal passion for organic cultivation and making high quality, consistent products. All of their products are rigorously tested and manufactured in our cutting-edge laboratory following industry leading standards, creating the best products possible and the highest purity in the Florida market.
Whether it's capsules, tinctures, vaporizers or concentrates, VidaCann's products come in a variety of cannabinoid ratios so that their clients can custom fit their therapy to their individual needs.
VidaCann is honored to be partnered with the Stanley Brothers, creators of the well-known Charlotte's Web brand. As Florida's Only Licensed Provider of Stanley Brothers products, VidaCann will be following the same standard operating procedures to insure consistency, just as they are made in Colorado.
They will come in a variety of cannabinoid ratios so that each patient can customize their order to their specific needs. These ratios range from completely non-psychoactive, just as the traditional Charlotte's Web is made in Colorado, to higher levels of THC with an infusion of Charlotte's Web CBD. Tikun Olan productsare coming toward the end of the year.
Their Deerfield Beach location is opening very soon and they are currently doing home delivery. Look here for a full list of dispensaries.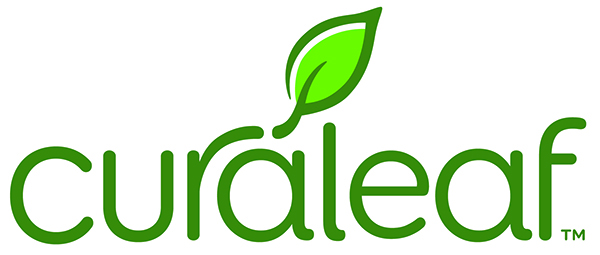 Whether you have never tried cannabis before or are interested in learning more about all the product options available now, Curaleaf can help guide you through this new world of medicine and wellness. Their mission is to produce pharmaceutical-grade, standardized dose medical cannabis to improve your health and well-being.

They are known for high-quality, reliable and effective medical cannabis products which are available in a variety of formats and strains. With 10 locations including Lake Worth and Dadeland, you can also order online for a convenient delivery service. They have many more locations planned to open in the next few months. Discover Curaleaf. Live Life Well.
***
Siegel Law Firm is a general law practice serving clients throughout the state of Florida with a focus on real estate, civil litigation, estate planning, and criminal defense. Azlina's extensive experience in governmental law, real estate acquisition and development, regulatory compliance, and strategic governmental advocacy at all levels of local and state government on behalf of private and public sector clients will support the Siegel Law Firm's commitment to provide exceptional legal representation through personalized and accessible service to serve the distinct and exacting legal needs of our clients.