This is Part 3 of the series with Marieth "Ma" Mitchell, Chaka Holley, MDiv, LCSW and Dr. Melvin Graves moderated by Dr. Obari Cartman.
About this event
Cannabis is Legal In Illinois? What Does That Mean For Black People and People of Color Pt 3
How did we get here in Illinois? Cannabis made its introduction in Illinois with the Compassionate Use of Medical Cannabis Program and then decriminalized Cannabis on January 1, 2020 becoming the 11th state to legalize recreational Cannabis for adult use. Join a conversation with Marieth "Ma" Mitchell of Wakanna For Life, Chaka Holley, MDiv , LCSW of A New Day Wellness Center and Dr. Melvin Graves of National Youth Advocate Program moderated by Dr. Obari A. Cartman of the Chicago Association of Black Psychologists. The panel will begin the series discussion with a look at the racial disparities of the newest agricultural industry in Illinois and how it has impacted Black people and People of Color.
Centered on education of the audience on "self-medication" of Cannabis, informed consumerism and as Cannabis Medical Patients, developmental impact, complexities encountered in the industry and some insight on the other 150 cultivars of cannabinoids from the plant, Cannabis Industry standards local, nationwide and international.
This is a virtual event that will be shown from a ZOOM platform and other social media pages to help get the discussion out to the community. Registration to this event is considered consent to your image and name being used.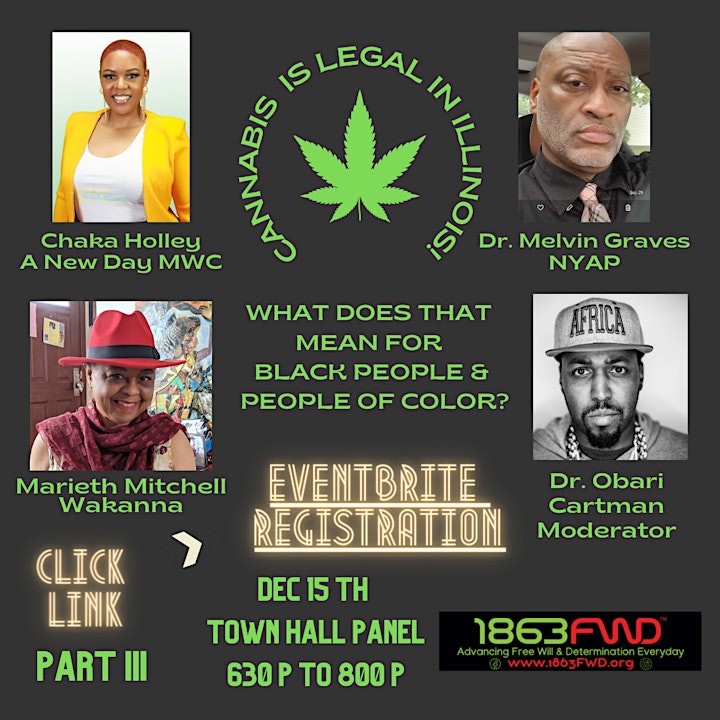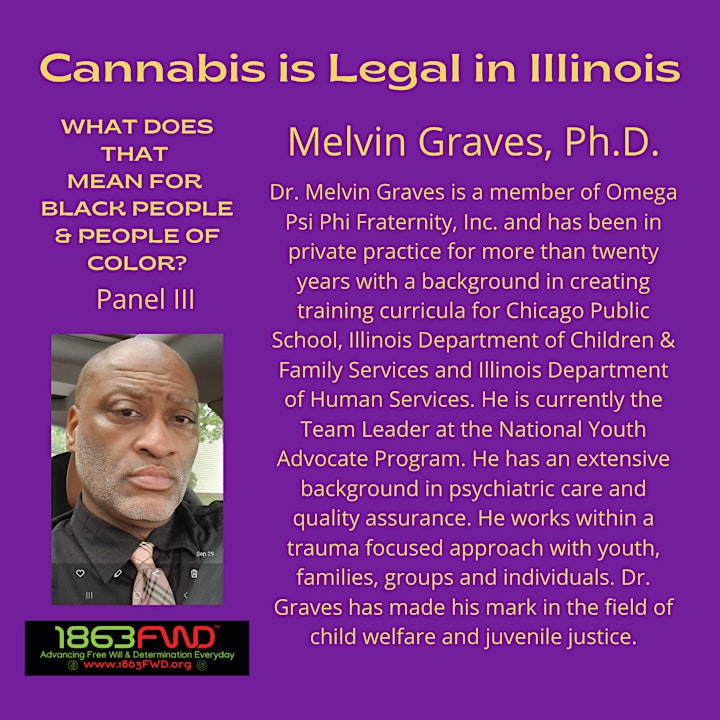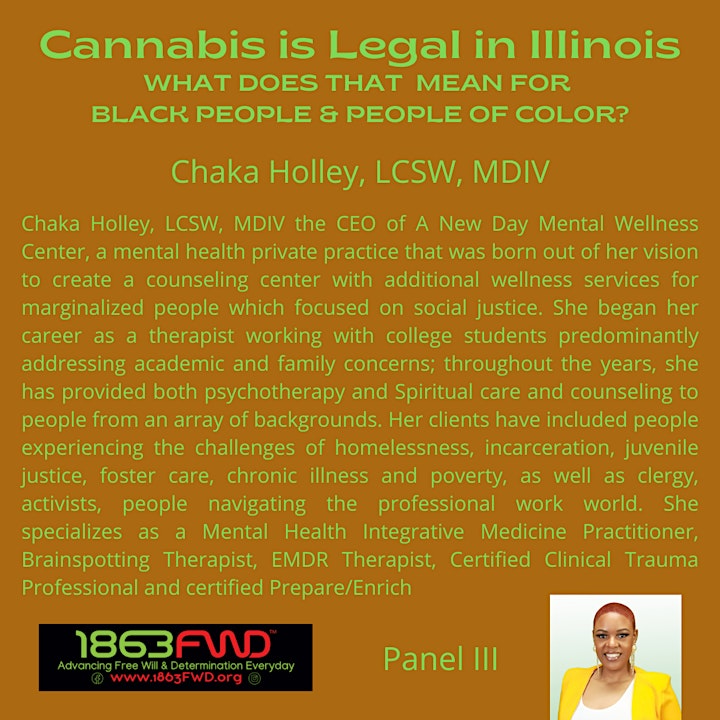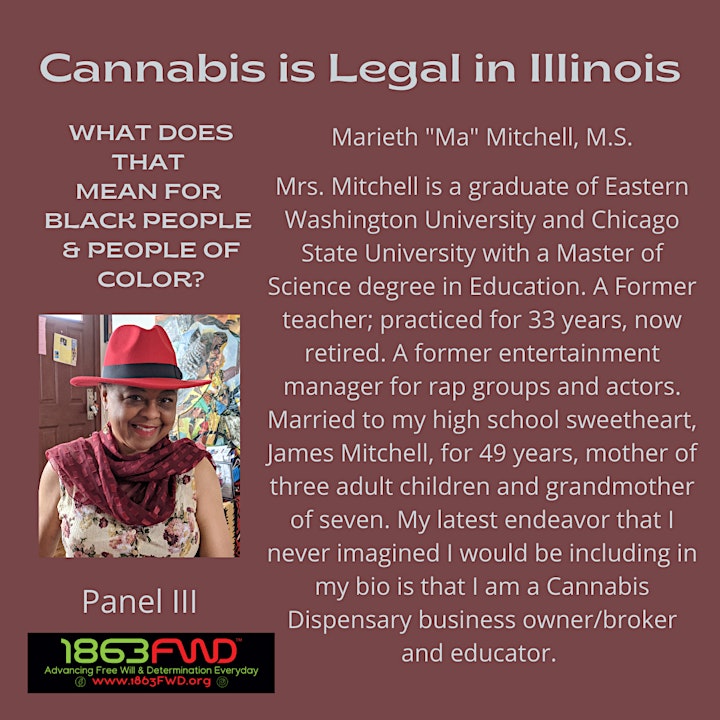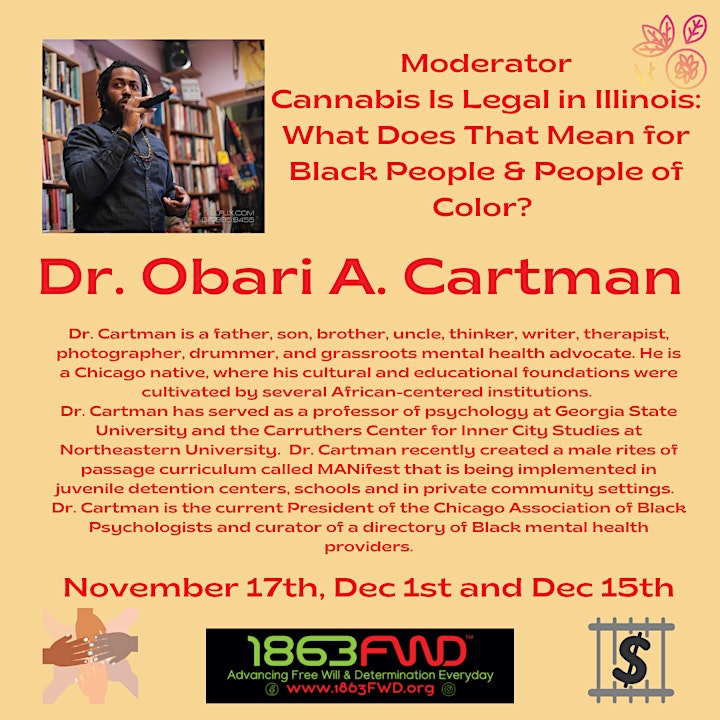 Organizer of Cannabis Is Legal In IL: What Does That Mean for Black Ppl & Ppl of Color
1863FWD is a new, social enterprise that partners and builds relationships with other organizations and individuals to discuss real topics that have a direct impact on the work we do or that touches on the quality of life for people who don't have a platform for their voice to be heard. The organization endeavors to create educational experiences and aha moments of enlightenment with each event.