Description
Course: Cannabis Education for Nurses (5.33CEUs)
Date: Thursday, October 5th, 2017 9AM-5PM
Location: UNLV Greenspun Hall 4505 S. Maryland Pkwy., Las Vegas, NV 89154
With Nevada recently implementing cannabis recreational laws and the state having medical cannabis since 2001 the need for cannabis education is more important for health care providers and individuals than ever before.
This course goes in depth covering the history of cannabis from 5,000 BC to present, legalities nationally as well as state specifics with a focus on Nevada, patient and nursing rights and responsibilities, basic understanding of the Endocannabinoid System (eCS) and plant components, cannabinoid therapeutics including but not limited to: routes of administration, dosing, testing, metabolism, side effects and where cannabis is headed in the future. *Bonus: Cannabis for Nurses Workbook included with purchase of course.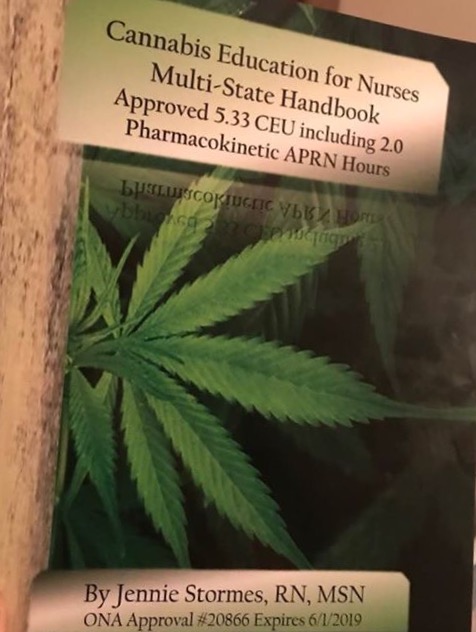 Fill the Gap in Knowledge about Cannabis use as a medication.
Sign up for: Cannabis Education for Nurses Course and earn
5.33 CEUs including 2.0 Advanced Practice Nursing (APRN) Pharmacokinetic
Criteria for successful completion includes: Attendance of entire session, Pre-testing, Post-testing, Completion of a survey form at end of event.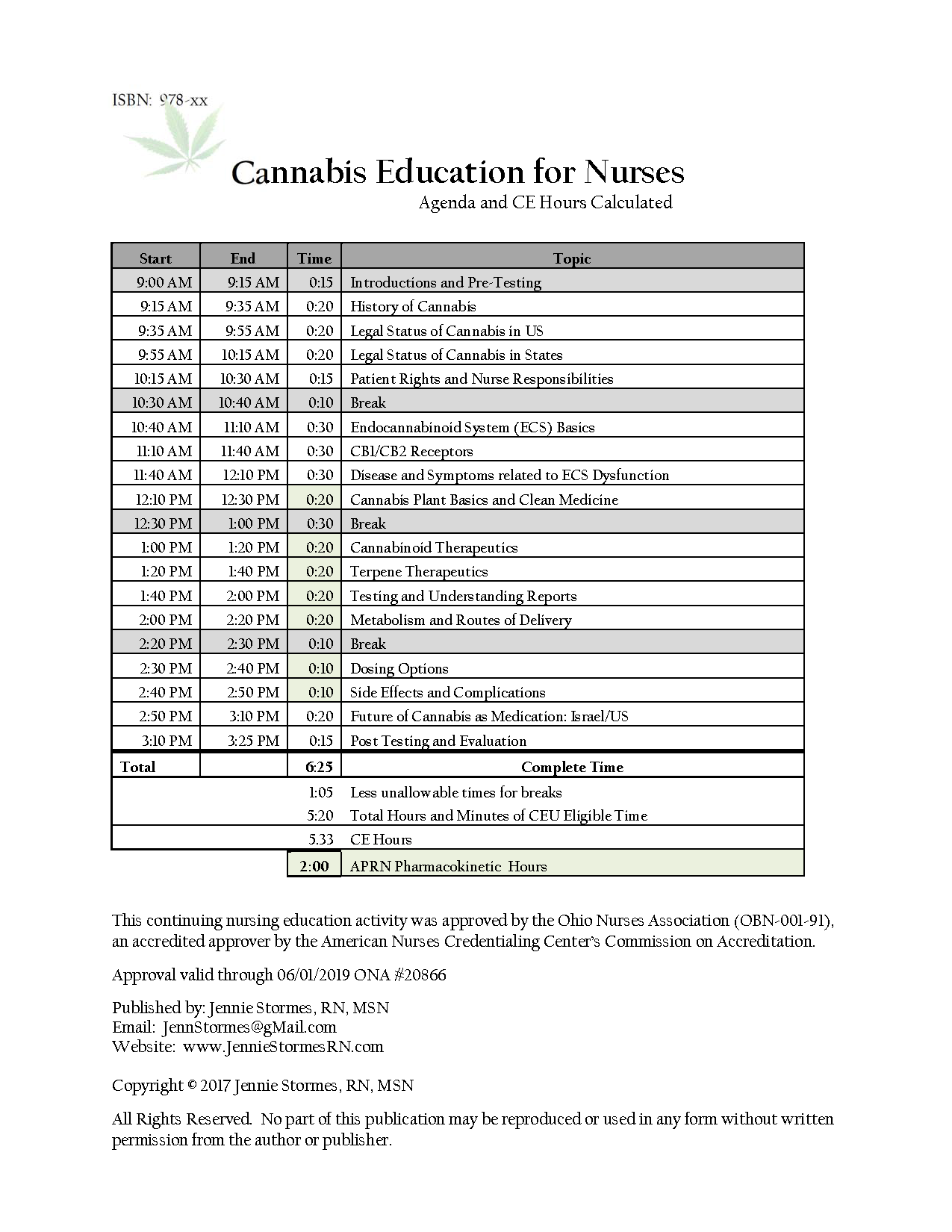 This continuing nursing education activity was approved by the Ohio Nurses Association (OBN-001-91), an accredited approver by the American Nurses Credentialing Center's Commission on Accreditation. Approval valid through 06/01/2019 ONA#20866
Please contact Jennie Stormes, RN, BSN, MSN Student at: (209)327-3366 Email: Jennie@afnna.com for more information about contact hours. Faculty and planning committe have declared no conflicts of interest.
Affiliate Sponsorship through: University of Nevada, Las Vegas Students for Sensible Drug Policy (SSDP) for use of building.
For Educational Purposes Only. A Non-Consumption Event.