Cannabis Dispensary Education So Cal : January 19th Bud & Bloom Santa Ana -...
Description
WORK in the cannabis industry at a Dispensary or UPGRADE your cannabis skills & knowledge!
Attend Cannabis Dispensary Education
Sunday January 19th Bud & Bloom Dispensary
Learn:
- Cannabis Science (Terpenes and Cannabinoids)
- Budtending Skills & Customer Service
- California Dispensary Basics ( Security, Law & Compliance, HIPAA)
- Cannabis Products & Methods of Consumption
GET:
Certificate Of Completion and Educational Materials Included!


Limited Tickets: DispensaryEducationSoCal.com
Presale: $99 Day Of Event: $120
Address: Bud & Bloom 1327 E St Gertrude Pl, Santa Ana, CA 92705
https://www.budandbloomoc.com/
Proceeds benefit Orange County NORML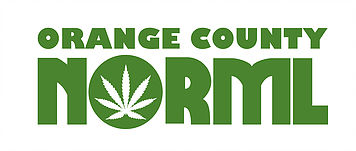 https://www.orangecountynorml.org/
Kandace Hawes
Kandice Hawes founded Orange County NORML in 2003 after losing her financial aid due to a possession charge. In the thirteen years since then OC NORML has become one of the most accomplished chapters in the NORML organization earning the Outstanding Chapter of the Year Award at the 2012 NORML Convention. She currently serves as the chapters Executive Director and holds which holds three monthly meetings.
OC NORML has also been instrumental in organizing the Medical Cannabis Conference for Seniors in Laguna Woods and the Know Your Rights Expo at the Anaheim Convention Center.
Kandice Hawes was named High Times Freedom Fighter of the month in November 2012. She was also named one of "Orange County's 100 Most Influential People" by the Orange County Register in 2014 and named one of the "100 Most Interesting People in Orange County" by the OC Weekly in 2015.
Kandice Hawes recently served as the Principal Officer of the Committee to Support Medical Marijuana Ballot Initiative Political Action Committee. The PAC qualified a voter initiative to replace the ban on medical marijuana collectives in Santa Ana and received 54% of the vote in November 2014.
Kandice recently graduated from California State University Fullerton with a degree in Political Science and Public Administration. She also serves as the Secretary for the Marijuana Lifers Project and is co-host of a weekly podcast HempRadio.
William Britt
Founder/Exec. Dir. of the Association of Patient Advocates APA, William Britt has over 10 years of experience working for non-profit volunteer organizations. Four years in management positions, and his work as a community activist have allowed Mr. Britt to make deep, positive inroads into the local health care community.
Early in 1997 Bill assisted a friend dying of lung cancer. Having failed to return a Social Security form to his doctor, Bill's friend was subsequently cut-off from Disability and Medicare and was being billed for treatments. Working through the system, Mr. Britt cleared the bills and got his friend's medi-care re-instated within two weeks. Feeling empowered, he decided to start his own organization dedicated to advocating and educating people on health care options.
In 1998 he formed the Association of Patient Advocates, a grass roots organization designed to assist people with disabilities and/or chronic illness, to gain access to healthcare information and services. The APA also works with health care providers to improve services and include patients in healthcare policy decisions.
The APA works in partnership with local communities, city councils and health departments, linking people to available health care resources. "Nobody knows the experience of a certain condition as does someone who has lived with it. We hope to use educated patients to help others and have patients more involved in the policy-making process," stated Bill.
As a volunteer Patient Advocate he has provided ombudsman services, peer counseling and healthcare access information to seniors, persons with disabilities and/or chronic illness and low income people without medical insurance.
Over the last 20 years, he has spoken at numerous community and healthcare provider meetings in southern California to educate legal, political and healthcare professionals on the new medical cannabis laws and the benefits of medicinal cannabis use.
As a medical cannabis patient and advocate, he has attended hundreds of court hearings to support qualified patients, dragged through the court system by police and judges who continue to ignore the state law that now allows compliant use of medical cannabis. Advising attorneys at first, he eventually became a court qualified cannabis expert and has testified over 100 times throughout Southern California.
Curriculum Jason Sturtsman, Sturtsman Consulting, Can-Ed
Jason Sturtsman, Sturtsman Consulting, Cannabis Dispensary Education, Budtender Fight Club : Cannabis Education, NV Independent Lab Advisory Committee Member, SSF Consulting, Las Vegas NORML Board of Advisors, Can Ed App Co Founder
Balance has been the key to Jason Sturtsman's success, a serial entrepreneur who is presently the founder of Budtender Fight Club : Cannabis Education and Cannabis Dispensary Education (CDE), a cannabis business consultant, a manager of SSF Consulting, which is a member of a Nevada cannabis cultivation and production facility, and a previous owner of a popular downtown Las Vegas music venue, Beauty Bar. Previosly the manager of a Las Vegas Dispensary. As a cannabis consultant, he has written numerous cannabis business applications and standard operating procedures, in addition to consulting on cannabis product creation, branding, marketing, & sales. He was chosen by the Nevada Division of Public of Behavior Health, now under the Nevada Department of Taxation, over three years ago to be on the Independent Lab Advisory Committee, to provide regulation recommendations to assist with the rollout of the Nevada marijuana industry. He has been a cannabis advocate and has had a leadership position in many cannabis advocacy organizations for over a decade in Nevada; also assisting with the Regulating Marijuana Like Alcohol recreational cannabis campaign in Nevada. Currently writing for many national and local cannabis publications, along with speaking at multiple Cannabis events such as High Times Cannabis Cup, to educate the public about the benefits of cannabis.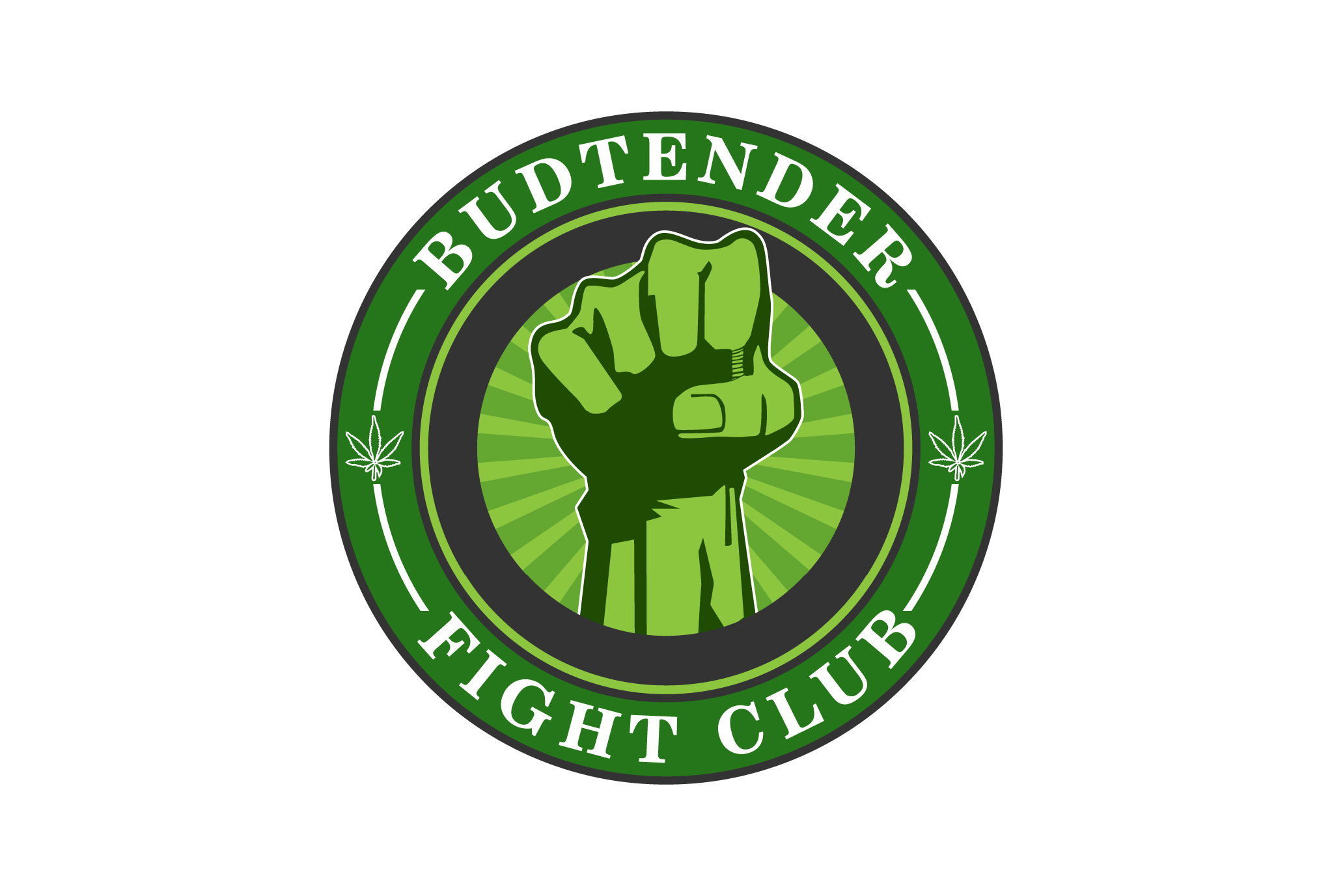 Instructors This Class:
Benefits Of Attending Cannabis Dispensary Education
Budtender Fight Club Attendees Are Employed At Mulitple Cannabis Busineses throughout Nevada & Southern California Do you want to join us in the Cannabis industry by joining us?
Certificate of Attendance
Exclusive Job Offers
Cutting Edge Cannabis Information
Networking
You Getting Away From That Job You Hate (We Got You)
Why: Because you deserve an inexpensive way to get into the cannabis industry without paying $1000s of dollars for a course and working in the cannabis industry that has many perks your friends will be envious of. Many people already in the cannabis industry attend these classes to upgrade their knowledge or make a switch into a different parts of the cannabis industry. This course is taught by instructors who are actually in the trenches working directly with the plant, consumers, and patients. Every month expect new material and presenters, who are here to help you grow and improve your knowledge base, so you can assist others. Always fun. Leave with a certificate, networking with owners, & information to change your life.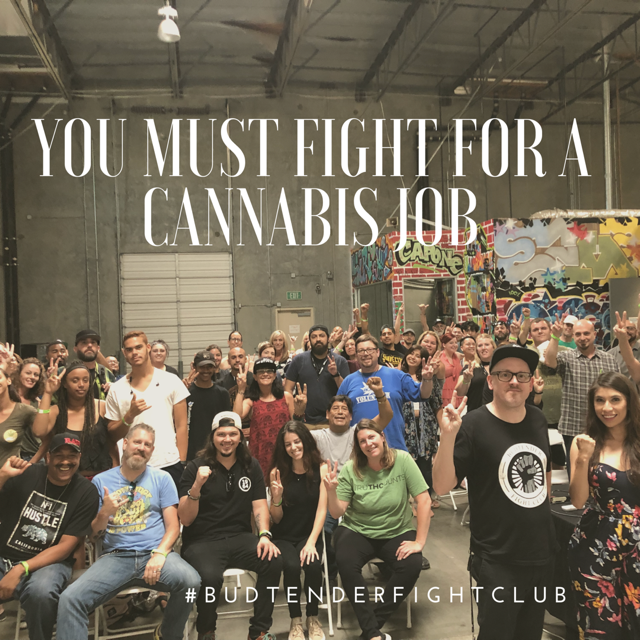 Student Testimonials:
I enjoyed the class. Look forward to more! - A. L.
I had an incredible time today. I learned more about terpenes that I didn't know and a ton about cultivation! - T.M.
Good class. Very informative. Thank you. - D. C.
I'm so humbled and honored to be in the same room with such amazing, knowledgeable beautiful people - M.I.
Great class! So glad I was able to attend!!! :) Thanks for all the great information - S. S.
Awesome class. So much valuable information. I feel so much more confident in my cannabis knowledge. Can't wait to share with all my new patients. Thanks guys… - M.M.
I just wanted to take this time to send you a little thank you email. I have attended all the "fight Club" meetings so far and have found the information and connections made through them to be invaluable - A.M.
Does the event sell out?
The event often sells out due to the value that is being delivered. We highly encourage you to get your tickets before they sell out.
Are there ID or minimum age requirements to enter the event?
21 and over please
How can I contact the organizer with any questions?
Please send an email to BudtenderFightClub@gmail.com
Can I get a refund if I miss the event?
Unfortuately each event is unique and a refund is not provided if event is missed.
Is this a consumption event?
This is an education event that does not have any public consumption of cannabis, only education.
PER Eventbrite's user agreement : THERE IS NO GIVING AWAY OR SALE OF CANNABIS AND NO CANNABIS IS INCLUDED WITH EVENT. THERE IS NO SHARING OF CANNABIS. THIS IS AN EDUCATIONAL EVENT ONLY. THIS IS A NON CONSUMPTION EDUCATIONAL EVENT. There is no giveaways of anything cannabis. There is no teaching how to do anything illegal such as growing or extracting cannabis. THIS IS A JOB TRAINING on how to work in the legal in the state of California industry & EDUCATIONAL ONLY EVENT. There are no giveways or free food or drink with cannabis in it. It is compliant with the eventbrite user agreement. It is compliant by eventbrite standards and per the agreement.