About this Event
Join us at Coinvention 2019, in Philadelphia, for an introduction to JOBS Act Crowdfunding and an exploration of capital formation options in the regulated Cannabis industry. In this session, you'll gain an understanding of how businesses can raise up to $1.07M using Equity and Debt Crowdfunding under Title III of the JOBS Act. Additionally, in this session we'll discuss the current regulatory status of Cannabis, what fund raising options entrepreneurs have and how crowdfunding has been used in the Cannabis industry.
Isn't Cannabis Illegal?
The legality of cannabis for medical and recreational use varies by country and well as US states, in terms of its possession, distribution, and cultivation, and (in regards to medical) how it can be consumed and what medical conditions for which it can be used. Uruguay and Canada are the only sovereign countries that have fully legalized the consumption and sale of recreational cannabis nationwide. In the United States, eleven states and the District of Columbia have legalized the recreational use of cannabis to varying degrees, although it remains illegal under federal laws.
In this session, we'll discuss how you can potentially raise capital, while in compliance with all applicable Local and State laws. Expect heavy engagement, Q&A and student interaction. The learning will be active and interactive. Our course material is actively revised, to reflect the latest updates from the SEC, FINRA and other global regulatory bodies regarding crowdfunding and the regulated cannabis industry.
Come network with industry professionals in an engaging, stimulating and immersive session taught by Columbia University and UNH School of Law professors.
Class size is limited.
If you are Startup Founder, Serial Entrepreneur or wannapreneur looking to raise capital for your business, and need a structured and deep technical understanding of JOBS Act equity and debt crowdfunding, then this course is for you.

COURSE MATERIALS PROVIDED
Every student will receive a crowdfunding overview, as well as an overview of cannabis laws as of September 2019 and contact information for follow-up with the Professors for questions after the masterclass.
MINIMUM LEARNING OUTCOMES
Understanding of what JOBs Act Title III equity and debt crowdfunding is.
Understand what the regulatory and compliance requirements are for raising capital using Title III of the JOBs Act.
Step by step checklist of core SEC / FINRA compliance requirements for raising up to $1.07M.
Gain awareness of the minimum compliance requirements for the regulated Cannabis industry.
Case studies of how crowdfunding has been used in the Cannabis industry.
Tools and resources that will help you become "investor-ready" beyond compliance requirements.
Understanding of the hype and reality of initial coin offerings (ICOs), security token offerings (STOs), Initial Exchange Offerings (IEOs) and stablecoins in the regulated Cannabis space.
COURSE DESCRIPTION
This is an introduction to the regulated Cannabis Industry and JOBS Act equity and debt crowdfunding for individuals that are looking to understand how they could leverage crowdfunding to raise up to $1.07M dollars for their startups and businesses, and want to formulate and understand potential risks and opportunities.
JOBS Act equity and debt crowdfunding became legal in the United States on May 16, 2016. As a new way of raising capital for startups and businesses, many still have questions on how to raise funds via crowdfunding. Too, with the hype and reality of ICOs (Initial Coin Offerings) and STOs (Security Token Offerings), there has been much confusion around what crowdfunding is and how a business or startup can legally use it to raise money.
This session is designed to demystify crowdfunding and empower the attendees to evaluate their crowdfunding options AND understand that you can successfully raise capital for your business with or without venture capitalist funding. Too, this class serves as a baseline to enable entrepreneurs to understand the regulatory and compliance landscape of the Regulated Cannabis industry.
Think of this course as capital fundraising consulting minus the high fees. If you are looking to take a deep dive into the crowdfunding world and walk away with actionable next steps that can move your organization forward, then this course is for you.
Crowdie Advisors is dedicated to and passionate about your education and crowdfunding. Since 2016, Crowdies has been delivering presentations about crowdfunding globally, and specializes in equity and debt crowdfunding. We live, eat and breath crowdfunding every day, helping startups and entrepreneurs navigate the regulatory waters of capital raising. Our hosts Crowdie Advisors and Axes and Eggs are excited to help get you get a head-start on the journey!
ABOUT THE INSTRUCTORS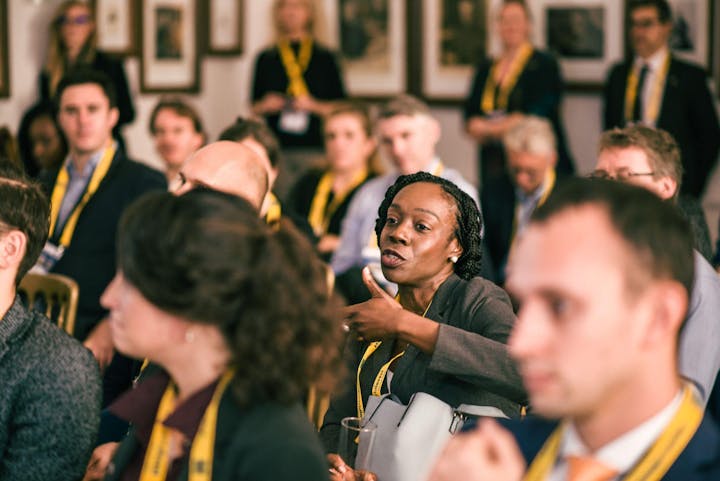 Dr. Maureen Murat, Esq. - Maureen is an attorney licensed to practice law in the State of New York and Florida, specializing in securities, tax, business and crowdfunding law. She is Principal at Crowdie Advisors; Of Counsel at Cogent Law Group, in Washington, DC, and an Adjunct Professor at the University of New Hampshire School of Law. She is a crowdfunding advisor to numerous startups around the globe and is globally recognized for her thought leadership on legal implications relating to cryptocurrency policy and regulations, equity crowdfunding and small business topics. She can be contacted at: maureen@crowdieadvisors.com (www.CrowdieAdvisors.com).
More information available on LinkedIn: https://www.linkedin.com/in/maureen-l-murat-esq/ and you can follow her on social media: @CrowdieAdvisors.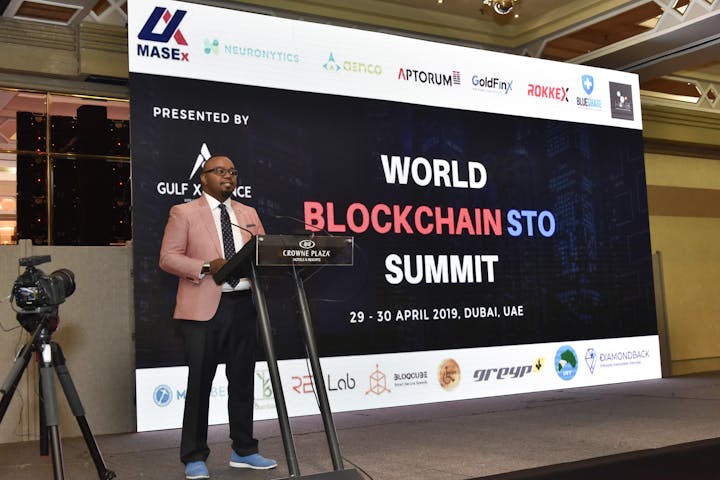 Prof. Samson Williams - Samson is an internationally recognized expert and thought leader on crowdfunding, cryptocurrencies and blockchain, based out of Washington, DC and Dubai, UAE. He is Principal Consultant at Axes and Eggs and serves on the Board of the Crowdfunding Professionals Association (www.cfpa.org); with over 15 years of advising Fortune 50 companies and startups. Samson is also a graduate professor at Columbia University and Co-Creator of the University of New Hampshire School of Law's Blockchain, Cryptocurrency and Law Certification Program; where he teaches blockchain, cryptocurrencies, crowdfunding and fintech respectively.
More information available on LinkedIn: https://www.linkedin.com/in/samson-williams-axesandeggs/ and you can follow him on social media: @HustleFundBaby.
Photo and Video Disclaimer
Crowdie Advisors reserves the right to use any photograph/video taken at any event sponsored by Crowdie Advisors, without the expressed written permission of those included within the photograph/video. Crowdie Advisors may use the photograph/video in publications or other media material produced, used or contracted by Crowdie Advisors including but not limited to: brochures, invitations, books, newspapers, magazines, television, websites, etc.
To ensure the privacy of individuals and children, images will not be identified using full names or personal identifying information without written approval from the photographed subject, parent or legal guardian.
A person attending a Crowdie Advisors event who does not wish to have their image recorded for distribution should make their wishes known to the photographer, and/or the event organizers, and/or contact Crowdie Advisors at info@crowdieadvisors.com
Any person or organization not affiliated with Crowdie Advisors may not use, copy, alter or modify Crowdie Advisors photographs, graphics, videography or other, similar reproductions or recordings without the advance written permission of an authorized designee from Crowdie Advisors.
Thank you for your understanding and cooperation!