About this Event
Where do we begin with all of the challenges facing the cannabis industry? Besides it still being a federally illegal drug the big 3 issues are: Accounting, Banking & Insurance. Fortunately, we have assembled a panel of experts who live in the trenches with these issues. It is arguable that the only way for the cannabis industry to truly move forward is by overcoming these problems. We invite you to join us for what is sure to be an interesting evening. Bring your questions, war stories and friends!
As always, guests will be provided 2 drinks and lite fare. We really appreciate you getting involved with cannabis industry and making an effort to stay educated and network with your peers. Please help us to grow by sharing the good word with your friends, family and co-workers.
The best way to keep up with us is on LinkedIN, Facebook or Instagram.
https://www.facebook.com/groups/joinclab/
https://www.linkedin.com/groups/12008442/
@thecannabislab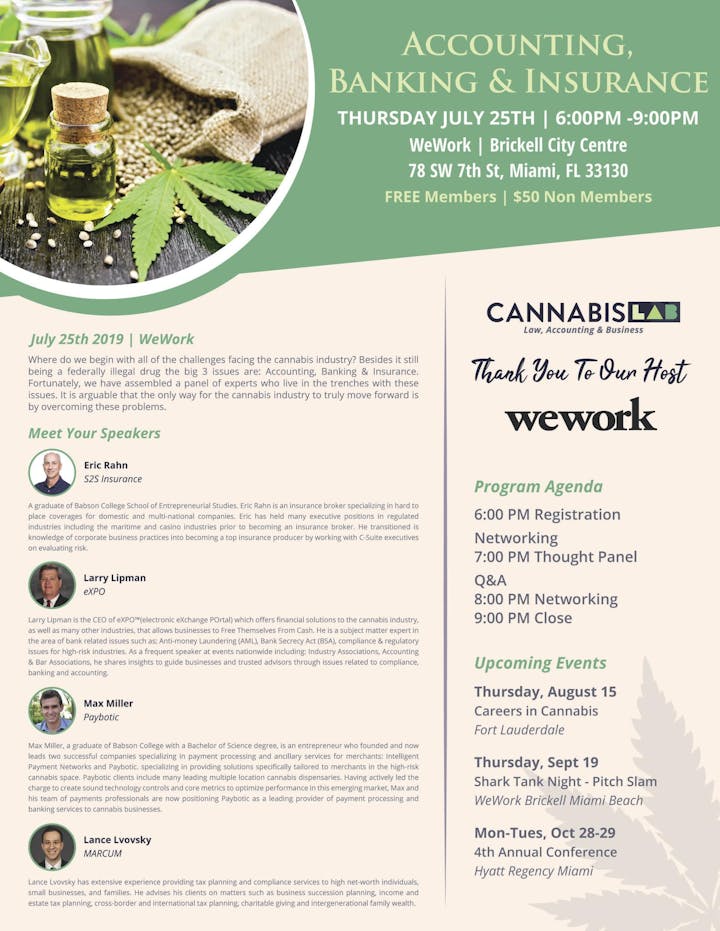 Special Thanks To Our Annual Sponsors