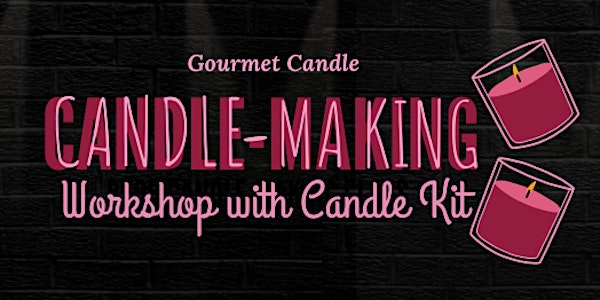 Candle-Making Party | Virtual Candle Making Workshop with Supplies Included
Get LITT at the candle-making workshop!
About this event
Enjoy a fun and relaxing night and let your creativity soar at Gourmet Candle's candle-making workshop! Learn step-by-step instruction on how to create candles and candle-burning tips. Add your own flair to your candles by mixing fragrances to make new candle scents.
We provide everything you need to create one-of-a-kind candles. This includes:
Soy Wax
2 Candle Tins
2 Cotton Wicks
2 Wick Bars
2 Stirring Utensils
2 Fragrances with corresponding colorant (select your scent at checkout)
2 Glue Dots
2 Craft Labels
2 Warning Labels
Step-by-step video instructions to creating your candles for the entire course
Directional templates to accompany video instructions.
Candle burning tips to ensure long lasting, well-scented soy candles
An experienced and dedicated candle instructor
Lifetime access to course materials
You'll be inspired to learn something new and get artistic. We'll guide you and your friends through 30 minutes of creativity and an amazing time!
The best part? Once your candles have cooled and cured, you'll be able to burn them!
Select your scents at checkout.
Video content will be available when your candle supplies arrive.
Supplies will be shipped to your desired shipping address at no additional charge.