Description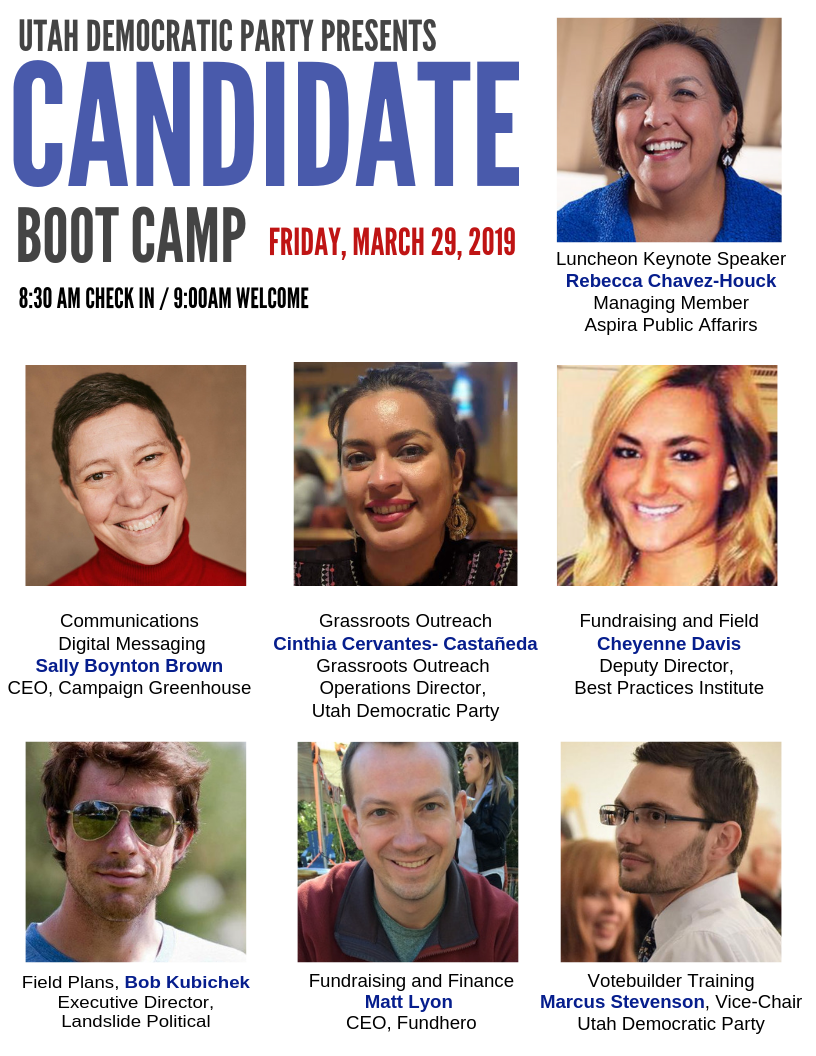 The Utah Democratic Party is hosting its first candidate training of 2019! This training is for any candidates running for municipal offices in 2019 or considering running for any office in the future. All campaign managers, volunteers, or other campaign staffers are invited to attend - even if you don't know whose campaign you'll be working on yet.
The cost to attend is $25, and includes lunch and all training materials, as well as hands-on training!
Topics covered will include:
Fundraising and Finance
Creating and Executing a Field Plan
Using Votebuilder
Communications and Digital Messaging
and Outreach!