Description



Enjoy Free Pizza and Laughs Every Friday and Saturday Night. You'll see some of NYC fastest rising stars and some names and faces you will recognize too.
BE SURE AND BRING YOUR BUSINESS CARDS FOR OUR WEEKLY DRAWING. SOME PRIZES INCLUDE FREE DRINKS, FREE SHOWS AND CASH!!

This week's show features Candice Wisser - Eisenberger. Candice is a Jersey Girl through and through. She worked in Human Resources for many years before becoming a stay at home mom. Now when she's not singing in 2 bands, shlepping her 2 kids around and working out in the gym, she performs in comedy clubs in the tri state area. Her rants include suburban life, relationships, reality television, social commentary and her favorite topic, herself. Candice is a recovering chocoholic.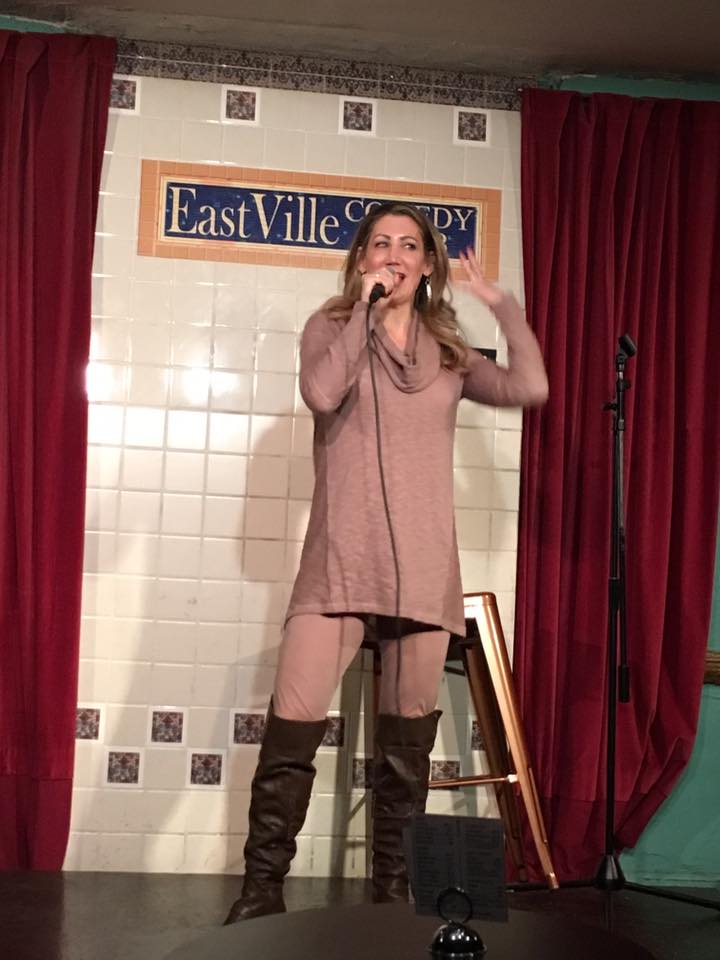 The following was taken from the club's website (eastvillecomedyclub.com)
We are an 150 seat retro comedy club venue located in the heart of Manhattan's East Village. The club was founded by native New Yorkers who have years of experience in the comedy and bar businesses. Therefore, we pride ourselves in presenting the funniest and most experienced comedians featured on TV and film, and also providing a great environment for our patrons. We host special events, such as: fundraisers, bachelor & bachelorette parties, comedy classes, TV & movie shoots, singles nights, birthday parties, prom shows and New Year's Eve events. There is no age restriction for admission. Shows may contain adult content, but we're an all-ages under 21 comedy club and offer non-alcoholic beverages for our underage customers.
CLUB POLICIES
*CLUB POLICIES*
- There's a 2 drink minimum per person.
- Arrive 30 mins before showtime as seating is on a first-come basis. Those arriving late are not guaranteed seats; as we begin seating standby customers. If reservations are missed; tickets may be used another time without penalty.

-
LINE-UPS SUBJECT TO CHANGE. If you're coming to see a specific performer; please note they might not be in the lineup. Rosters are current at time of posting, but may get switched around as comics sometimes cancel last minute. Therefore, tickets are for a comedy show, not for any specific performer.

- All ages welcome. Shows may contain adult content but there are no age restrictions.
- Arriving intoxicated is prohibited.