CANCELLED: #Unmasked Tour: Free Screening of "The Mask You Live In"

Wednesday, May 31, 2017 at 6:30 PM (BST)
Event Details
Thanks so much for your interest in The Representation Project and LYNX's upcoming screening of The Mask You Live In. Unfortunately, due to unforeseen circumstances, we will be cancelling this event. We understand this may come as a disappointment so in lieu of the screening, we are giving everyone who registered digital access to the film – we'll be in touch with further details about this shortly.
Rest assured, The Representation Project and LYNX are continuing to help change outdated labels of masculinity and to help guys realise that there's more than one way to be a man. Once again, sincere apologies for any inconvenience caused.
---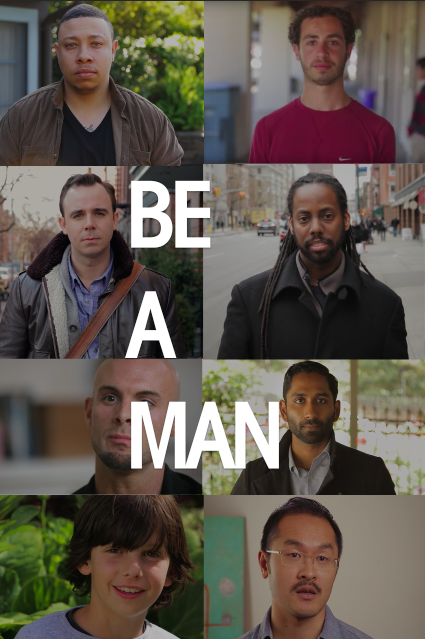 What boy hasn't been told to "Man Up"? Join Lynx, The Representation Project, and special guest Josh Franceschi, lead singer of You Me At Six, for a special screening of The Mask You Live In followed by an interactive discussion about what it means to "Be a Man." 
---
Join Us
WHERE: Central Hall Westminster, Storey's Gate, SW1H 9NH Westminster
WHEN: 18:30-21:30 Wednesday, 31 May, 2017
---
Programme
18:30 pm: Doors open to the public
19:00 pm: Interactive panel discussion on the state of masculinity today featuring:
Liam Hackett

,

Founder and CEO,

Ditch the Label

 

Laura Haynes, Co-Chair, UN Women National Committee UK

Brian Heilman, Fellow, Promundo-US

Darius Kemp, Director of Mobilization, The Representation Project

Rik Strubel

, Global Vice President, Lynx



19:30 pm: Screening of The Mask You Live In 
21:00 pm: Filmmaker Jennifer Siebel Newsom in conversation with Josh Franceschi
---
Jennifer Siebel Newsom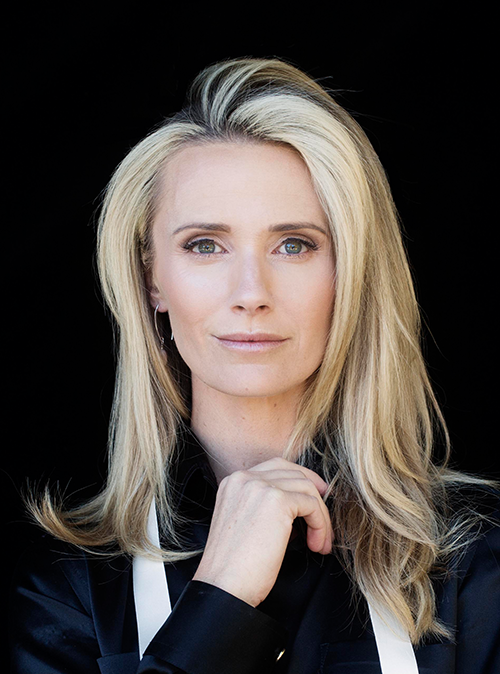 Jennifer Siebel Newsom is a filmmaker, CEO, advocate, and thought leader. After graduating with honors from both Stanford University and Stanford's Graduate School of Business, she wrote, directed, and produced the 2011 award-winning documentary Miss Representation. As a result of Miss Representation's powerful impact, she launched The Representation Project, a nonprofit organization that uses film and media as a catalyst for cultural transformation. Her second film as a director, The Mask You Live In, had its world premiere at the 2015 Sundance Film Festival and explores how America's narrow definition of masculinity is harming boys, men, and society at large. She also executive produced the Emmy and Peabody Award-Winning and Academy Award-Nominated documentary The Invisible War, and is an executive producer on the Emmy Award-winning documentary The Hunting Ground. She is currently in production on her third film as a director, The Great American Lie. She has also served as a Global Advisory Board member of the Dove Self Esteem Project, a co-chair of We Day California, and a commissioner on the Girl Scouts' Healthy Media Commission. She currently serves on the Advisory Council for the Imagine Kids Bus Project. She resides in the San Francisco Bay Area with her husband, California Lieutenant Governor Gavin Newsom, and their four young children.
Josh Franceschi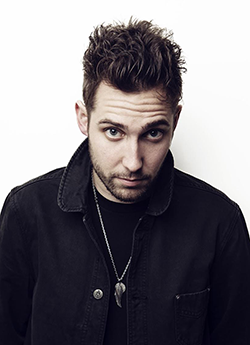 Now, a decade into their career, the five friends who form You Me At Six – frontman Josh Franceschi plus Max Helyer (guitar), Chris Miller (guitar), Matt Barnes (bass) and Dan Flint (drums) – are focused on the serious business of becoming Britain's biggest and best rock band. Since forming as teenagers in Weybridge, Surrey, in 2004, they've played Ally Pally, Wembley Arena, and The O2; scored two Top Five albums (2010's Hold Me Down, 2011's Sinners Never Sleep) and a Number One album (2014's Cavalier Youth), and took 13 consecutive singles onto the Radio 1 A-list. "We're not sitting there saying we want to be the next Coldplay musically, but do we want to headline Wembley Stadium four nights in a row and headline Glastonbury? Yeah. Fuck yeah, we do." says Josh. "I look at Biffy Clyro, Bring Me The Horizon, Tame Impala, Arctic Monkeys, Foals, all these bands who are having their moment and trying to become the new headliners, and we believe it's our turn next. I want to watch our band blow up."  
---
About the Hosts
About Lynx
Lynx, Unilever's leading male grooming brand, and The Representation Project are bringing #Unmasked: The Mask You Live In Global Tour to London with screenings and activations in the US, UK, and Mexico. Together, we want to tackle outdated ideas and definitions of masculinity and the pressures to conform to these labels. We want to inspire guys to define "man" for themselves and express their own individuality. Through screenings of The Mask You Live In, pro-social messaging, and the power of the Lynx brand, boys and men can redefine what it means to "Be a Man," express their true selves, and be liberated from toxic labels.
About The Representation Project
Using film and media as catalysts for cultural transformation, The Representation Project inspires individuals and communities to challenge and overcome limiting stereotypes so that everyone, regardless of gender, race, class, age, religion, sexual orientation, ability, or circumstance, can fulfill their human potential. Jennifer Siebel Newsom founded The Representation Project (a 501c3) in 2011 in response to the overwhelming public demand for ongoing education and social action in support of her first film, Miss Representation. Since then, The Representation Project has released Newsom's second directorial film, The Mask You Live In, and become well known for creating popular campaigns such as #NotBuyingIt, and #AskHerMore. Learn more at therepresentationproject.org.
---
The Fine Print
Prizes
The prizes that may be awarded to the eligible winners are not transferable, redeemable for cash, or exchangeable for any other prize. All prizes must be redeemed at the 31 May 2017 #Unmasked: The Mask You Live In Global Tour event at Central Hall Westminster in London by 19:30 PM. If this event is cancelled for any reason, if the eligible winner fails to attend the event or redeem the prize as instructed, the prize will also be null and void.
Eligibility and Limitations
Winners must register for the event as instructed and attend the 31 May 2017 #Unmasked: The Mask You Live In Global Tour event at Central Hall Westminster in London in order to redeem the prize. PARTICIPANTS MUST BE LEGAL ADULTS. Only one (1) entry per person.
When & Where

The Lecture Hall at Central Hall Westminster
Storey's Gate
SW1H 9NH Westminster
United Kingdom


Wednesday, May 31, 2017 at 6:30 PM (BST)
Add to my calendar
Organizer
Lynx and The Representation Project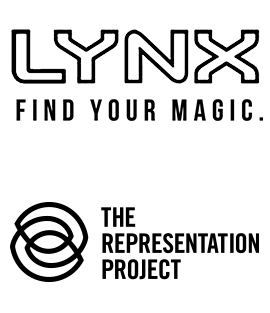 CANCELLED: #Unmasked Tour: Free Screening of "The Mask You Live In"