About this Event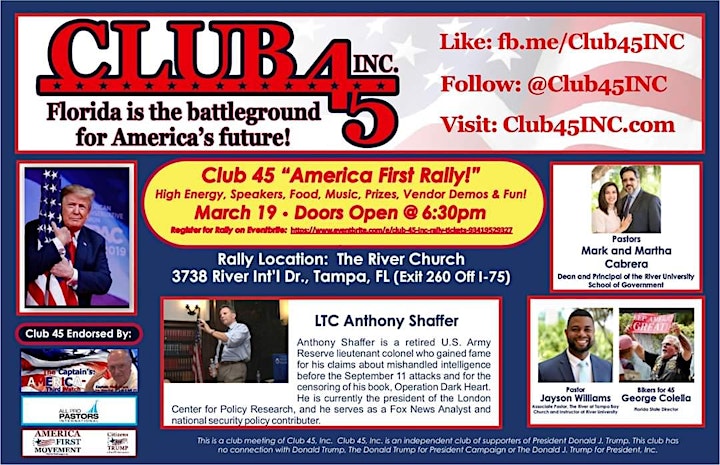 ***CANCELLED MEETING***
Tomorrow's Club 45, Inc. meeting (3/19/20) at The River Church, has been postponed due to Coronavirus concerns.
The Meeting with LTC Anthony Shaffer will be re-scheduled at a later date.
Stay safe out there!
Tammy Hester
Club 45, Inc.
Doors open at 6:30pm; Call to order at 7:00 pm.
Come meet and hear Intelligence Officer and Hannity expert contributor LTC Anthony Shaffer talk about "The Deep State Threat to America" on March 19th at The River Church in Tampa, FL.
Food, National Speakers, Music, Prizes, and plenty of American Patriotism!
Event is free, bring your friends!
Follow us on:
Facebook: fb.me/Club45INC (like us)
Twitter: @Club45INC
Website: Club45INC.com