Description
Every Wednesday at THE PASSENGER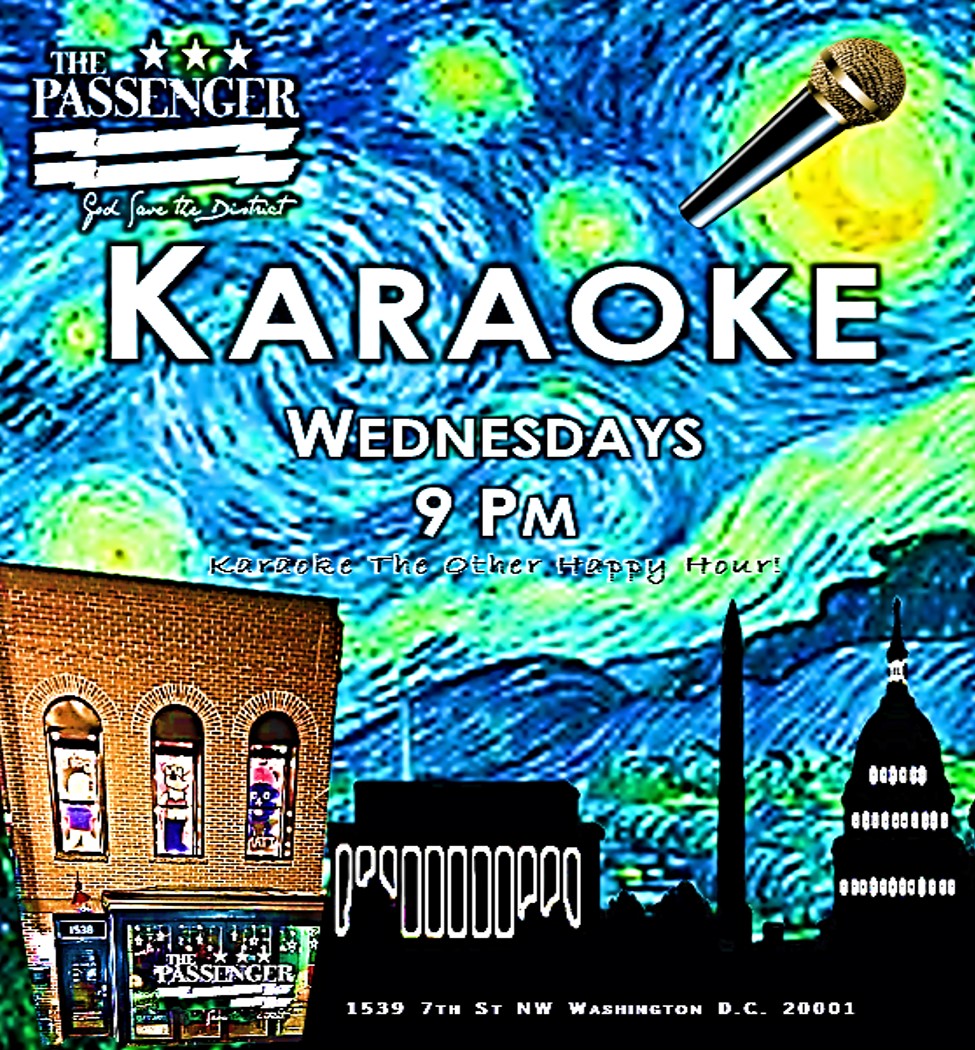 Thank you for choosing my karaoke!!!


At last and sad to say, Zeba is no more. Both the owner and I amicably agreed to move on. It was largely his decision and he did have to do what was best for Zeba and those employed there.


Now, you can find me at The Passenger 1539 7th Street (Shaw-Howard) NW Washington D.C. Great bar, with great food, and great cocktails. The Passenger is also known as a whiskey bar. So come get your fill of what may cure your ills and sing karaoke with me.


I have attached some March and February 2017 Songs for you to get a jump start.


Best regards,


DJ/KJ ~Ra.Free
Please like my facebook pages:
ra.free or karaoke to the key of laughter.
Thank you!