Description
Springboard Enterprises Dolphin Tank® Sessions offer entrepreneurs actionable insights and resources from knowledgeable people in the community. It's not about sharks or piranhas but rather, "How can we help?"
The objective is to provide connections and advice to enable entrepreneurs to overcome their challenges and capitalize on their opportunities.
RSVP to attend! All ages, genders, backgrounds welcome! If you have questions about our criteria or need more information, contact anna@sb.co
Agenda
2:00pm Networking/Food Reception
2:30pm Intros
2:45pm Pitch Presentations
3:45pm Pitches end, Further networking
Presenting Companies:
Lilu - Lilu builds better pumping technology to empower new moms. Our first product, the Lilu Massage Bra, helps moms pump more milk, hands-free. (Adriana Vazquez)
Yumlish - Culturally relevant nutritional therapy for minorities with diabetes while addressing socioeconomic barriers to dietary adherence. (Shireen Abdullah)
VUniverse - Using AI and human curation VUniverse is a search engine which works across all your streaming platforms to help consumers find shows and movies they love, and discover new favorites. (Monica Brady & Evelyn Brady-Watters)

Troupe - A Gen Z-focused wellness marketplace that uses beauty as a the conduit to financial empowerment through social commerce and brand ambassadorship. (Jillian Ouellette and Chelsie Rose Kern)

About Springboard Enterprises
Springboard's mission is to accelerate the growth of entrepreneurial companies led by women through access to essential resources and a global community of experts. Springboardis the leading network of influencers, investors and innovators dedicated to building high-growth companies led by women who are transforming industries in technology and life science.
The measure of our success is in the results. Since 2000, nearly 800 Springboard portfolio companies seeking investment of financial and human capital for product development and expansion have created over $20Billionin value, created tens of thousands new jobs and generated billions in annual revenues. With 190 exits to strategic acquirers and 20IPOs, Springboard entrepreneurs are transforming industries.

About Project W
Project W is the law firm Davis Wright Tremaine's commitment to help women succeed. Through our annual Women Entrepreneurs Boot Camp (WEB) and other programs, we provide female founders the resources, tools and connections they need to build great companies.
We collaborate with investors, business executives, like-minded organizations and other supporters of female founders around the country to empower the nearly 1,000 female founders in our network who are working relentlessly every day to build great companies that will create wealth for themselves, their employees, and their investors, that will reframe how we think about corporate culture, and that will improve our world.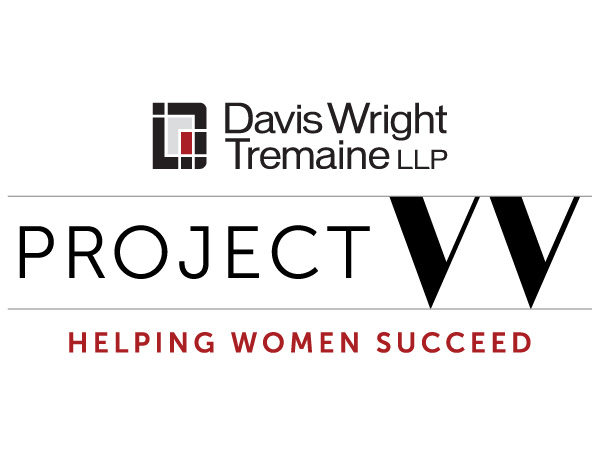 About The Riveter:
The Riveter is a modern day union of women and allies providing community, content, resources, and work and gathering spaces, all focused on equity of opportunity for all working women. Through its best-in-class professional and personal development programming, world-class events, flexible membership, and collaborative workspaces, The Riveter is working to champion and elevate the conversation about diversity, equity and inclusion in work and in business. Launched in May 2017 in Seattle's Capitol Hill neighborhood, The Riveter has grown to include nine locations across the nation with plans for future expansion. This expansion was spurred by The Riveter's $15 million Series A funding round in December 2018. The Riveter's mission to redefine the future of work for women has been featured in The Today Show, The Washington Post, Fast Company, Forbes, Inc., Quartz, Bloomberg Technology, and more. https://theriveter.co/