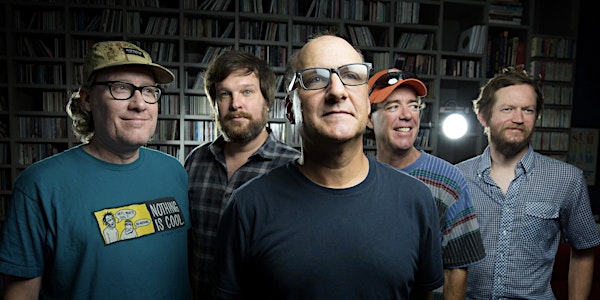 CANCELLED: Spiral Stairs
All tickets have been automatically refunded.
When and where
Location
Doug Fir Lounge 830 E. Burnside St. Portland, OR 97214
About this event
They say that great art is often mined from great adversity, an adage that indie rock pioneer Scott Kannberg (aka Spiral Stairs) can attest to all too well given the raft of challenges he was forced to face down and overcome in the quest to assemble his sterling new solo album, Medley Attack!!.
And these roadblocks weren't trivial concerns, we're talking multiple international relocations - the album's genesis spread between Mexico, Australia and the USA - as well as the sudden death of a close friend and bandmate, all while battling the COVID restrictions and attendant uncertainty which engulfed us all during the upending course of the pandemic. And it hadn't been all smooth sailing before all of that transpired, either.
After more than 30 years in the game the erstwhile Pavement co-founder had all but decided to pull the curtains on his career after finishing the European jaunt promoting his acclaimed 2019 album We Wanna Be Hyp-No-Tized, a tour which had included a string of shows opening for Americana-slash-rock legends Wilco across that continent and into Scandinavia.
"I did my last shows in London in 2019, and I had this great show and kinda thought to myself, 'I don't really want to play again after this," Kannberg explains. "This is great, this is a good way to end'.
But after returning to his then-adopted hometown of Merida, Mexico on that high, turning off the tap of musical inspiration proved easier said than done. Songs started coming thick and fast, and it became quickly apparent that a farewell statement was in order - a swan song album, one which would take the take the tally of his post-Pavement output to six LPs (the initial two as Preston School Of Industry and the next four under his long-held Spiral Stairs pseudonym).
With plans already afoot to relocate again to Australia, Kannberg first moved his young family back to his native California to make good on his vision of one final artistic statement. Studios were booked, musicians assembled, everything was taking shape and then… COVID happened. America shut down. The clock kept ticking as the allocated window evaporated, and then suddenly it was time to head to the far-flung reaches of the Southern Hemisphere, Medley Attack! still nothing but a pipe dream.
Fortunately that existing momentum proved unstoppable, and soon Kannberg and his remotely assembled team - featuring producer Dan Long and an array of musicians including Kelley Stoltz, Randy Randall (No Age) and Tim Regan - began working up Kannberg's demos from opposite sides of the planet, necessitating a lot of late-night Zoom calls given the arms-length nature of the project.
Things were still progressing at a rate of knots when tragedy struck, Kannberg's bass player and long-time friend Matt Harris (The Posies, Oranger) passing away suddenly in early-2021. An integral piece of the musical puzzle was taken away but the massive loss also served to colour Melody Attack!!'s tone and lyrics, including a number of heartfelt ruminations on love and loss prompted by the hole left by the departure of his long-term sidekick and confidante.
"So the focus of the album ended up being kind of about my love of rock'n'roll, but also my love of friendship and my love of this guy Matt who was around from basically day one of my solo career," he reflects. "He's always been my guy that was my bouncing or sounding board - he played on Monsoon the first Preston School Of Industry record - but he's always been around and I'd always play him my new songs before anyone else. His loss is indescribable, but I tried."
With the album's title Medley Attack!! a tip of the hat to trailblazing new wave outfit Talking Heads (whose classic 1980 fourth album Remain In Light had the working title of Melody Attack), that NYC band's sense of musical adventure and willingness to push boundaries in their artistic endeavors permeates this collection of songs.
Kannberg - still a music fan first and foremost - has long been inspired by bands the ilk of Roxy Music and Echo & The Bunnymen as much as the usual suspects like The Clean and The Fall, and on Medley Attack! this convergence of worlds has resulted in some of the best songs of his storied career, rife with catchy melodies, fascinating arrangements plus an abundance of both hooks and ideas which make them indelible listens.
These songs both intrigue and delight as they burrow into your consciousness, with plenty of intricacies and embellishments in the margins that slowly unveil themselves with repeated spins. Kannberg has written more than his fair share of terrific songs over the journey, both for Pavement and his solo pursuits, and they've all been leading to his triumph (and supposed swan song) - Medley Attack!!.
Now back in the States in anticipation of Pavement's massively-anticipated 2022 reunion - also delayed repeatedly by the pandemic - even the singer himself sees Medley Attack!! as the peak of his own artistic career (so far):
"It's definitely been the weirdest and the hardest record to make, but I think I like it the best, really. I think they're my best lyrics - they're pretty dark, but they're pretty honest and they tell stories a little more than in the past. And originally it was really going to be a stripped-down swan song record - I really didn't want to get a bunch of people involved - but I ended up getting so many of my closest friends and people I admire to help and I couldn't be prouder of the results. It's kind of made me want to make more records!"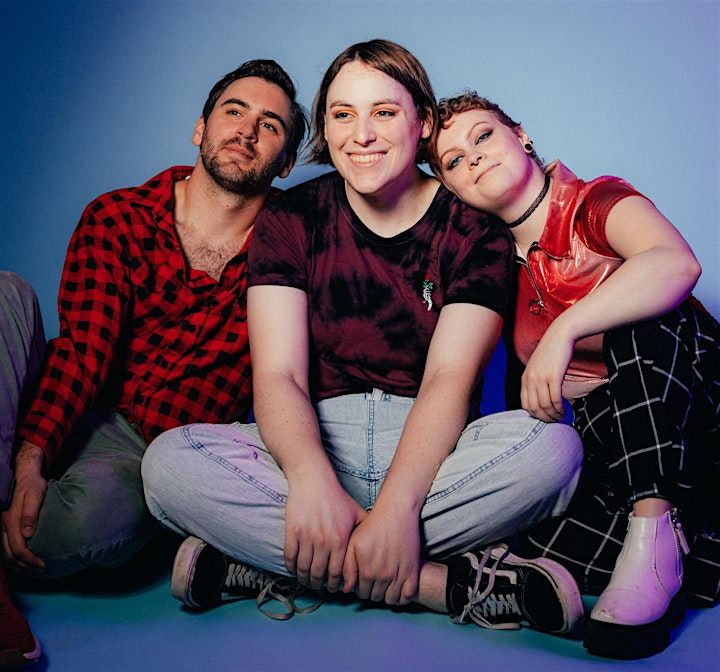 Shaylee is the power pop trio you never knew you needed in your life. Fronted by Elle Archer's shredding lead guitar, backed by Nate Anderson's propulsive drumming, and held down by Robin Cook's rock solid bass lines, their songs ring out like anthems for a queer generation. Based in Portland, OR and signed to legendary indie label Kill Rock Stars, Shaylee brings a fresh take to power pop with sugary hooks and epic dynamics that hits in a unique yet familiar way with each listen.
Wave Action is a Portland punk rock and roll band comprised of twin brothers Darin and Clinton O'Brien. Having played music together since they were children, the two formed the band in 2015, now joined by Mitchell Gonzales on guitar.
Their music possesses pop sensibilities with hints of new wave, post punk and surf rock.