CANCELLED: Shovels & Rope w/ Indianola at The Vogue
About this Event
Shovels & Rope's Indianapolis show at The Vogue has been cancelled. Refunds are available at point of purchase. Online buyers will be refunded in 3-5 business days. Please direct any questions to boxoffice@mokbpresents.com. You can follow our ongoing list of affected shows here: http://bit.ly/mokb-hifi-covid19updates
----------------------------
DOORS: 8:00 PM, SHOW: 9:00 PM
AGE RESTRICTIONS: 21+
GENERAL ADMISSION, LIMITED SEATING
VIP TABLES/PREMIUM UPGRADES: http://bit.ly/ShovelsRopePremium
Important Notice: All tickets are nonrefundable and nontransferable with the exception of event cancellation. Support acts are subject to change. Premium Tables cannot be purchased without first purchasing a ticket.
----------------------------
'By Blood' Pre-Show Experience with Shovels & Rope is available
Package includes:
One general admission ticket
VIP early entry into the venue
Meet Shovels & Rope! Say hello and snap a photo with Michael and Cary before the show
Pre-show performance and Q&A by Shovels & Rope
Limited-edition tour poster signed by Shovels & Rope
Official 'By Blood' laminate
Merchandise shopping opportunity before general doors
----------------------------
About Shovels & Rope:
As the Brontë sister wrote, "The ties that bind us to life are tougher than you imagine." Shovels & Rope, the musical duo of Michael Trent and Cary Ann Hearst, embody that bond. Married for a decade, their covenant extends to blood and beyond: as parents, bandmates, and creative collaborators who can now add the pursuits of festival curators, film subjects, and children's book authors to that mighty list. Having released four studio albums and two collaborative projects (Busted Jukebox, Vol. 1 & 2) since 2008, Trent and Hearst have built their reputation on skill, sweat, and, yes, blood. Now, with the tough and elegant new record By Blood, as well as their High Water Festival in their hometown of Charleston, South Carolina, "Shovels & Rope: The Movie", and the picture book "C'mon Utah!", Shovels & Rope are primed for their biggest year yet.
Accomplished musicians in their own right prior to dedicating themselves full time to Shovels & Rope in 2011, Trent and Hearst have made a career together by seizing opportunities and never resting on their laurels or being complacent in doing something just because. Carving out a niche in the music world with strong, roots/indie/folk/rock- inspired efforts like 2012's O' Be Joyful, 2014's Swimmin' Time, and 2016's inward- looking Little Seeds, as well as their powerful live show, far-reaching tours, and myriad TV and festival appearances, Shovels & Rope have earned the right to follow their own muse. And so, in an effort to satisfy their numerous creative interests and adapt to a changing industry, Trent and Hearst have firmly planted their flag in realms beyond recording and releasing albums.
Trent and Hearst have learned to juggle their busy schedules by relying on each other as well as their team, and by seizing every chance for efficiency. They realized one such opportunity by building a modest studio at home, which is where they began to record By Blood in May of 2018. The new space in their back yard provides a sanctuary where their gear can remain at the ready, a luxury conducive to their creative process—especially when sharing a home with kids.
By Blood's ten songs are vignettes that focus on vulnerable, human characters laid bare, while the textures are gritty, sweeping, and profound. These are tales of inherently good yet incomplete people whose faults are on the table in plain sight, a trait that endears the subjects to the listener and that the songwriters recognize in themselves.
The first single "The Wire" is about accepting your own faults and learning to say you're sorry. Its stylishly minimal verses and wall of sound chorus recall some raw, girl-group era drama as well as timeless rock and roll. As the gorgeous, dark lullaby of the title track brings the album to its end, the beautiful, cinematic journey of By Blood has left its mark.
And so, bound by blood, by sweat, and by love—of creativity, craft, and family—Shovels & Rope are coming out swinging. From the bind in their band name itself to the shared life they have built from scratch, it's clear that Trent and Hearst are in constant pursuit of their best selves—together.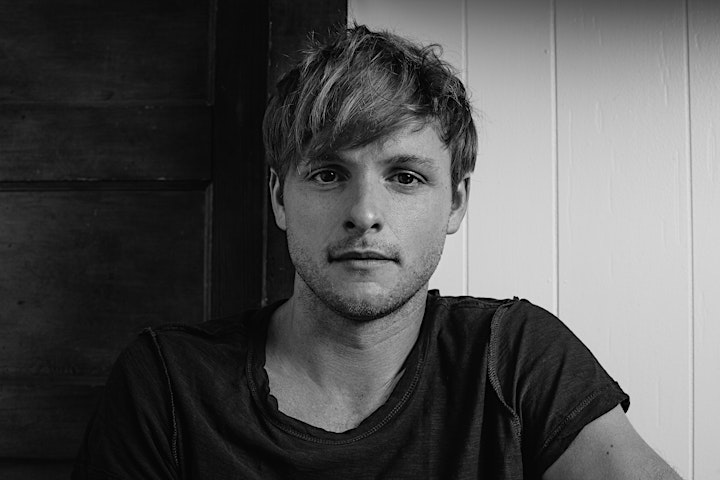 About Indianola:
"There's a duality present in a lot of these songs," says Indianola's Owen Beverly. "There's a push and a pull that's constantly going on. The music is modern and retro and optimistic and bleak and carefree and apocalyptic all at once."
Those juxtapositions lie at the heart of 'Kiss Tomorrow Goodbye,' Beverly's thrilling debut LP under the Indianola moniker. Recorded at Shovels & Rope's studio in Charleston, South Carolina, the collection stitches together a broad range of genres and eras, gleefully toying with decades of music history in order to create a sonic collage from an alternate timeline, one in which snarling garage rock guitars flare up alongside 60's girl group melodies and greasers and punks party with velvet-voiced crooners. Beverly mines the past like a found footage artist, seizing on unexpected moments from long-forgotten productions in order to splice them together in a wholly new context. The result is utterly engrossing and infectious, a pop culture Frankenstein that sounds like Roy Orbison fronting The Sonics or Buddy Holly soundtracking a B horror flick.
'Kiss Tomorrow Goodbye' follows Indianola's 2017 debut EP, 'Zero,' which Paste praised as "wise beyond its years" and the Charleston City Paper hailed for its "rock 'n' roll fervor." Beverly was named a Southwest Airlines Artist On The Rise, and the collection earned him festival performances from Luck Reunion to Wildwood Revival alongside dates with Josh Ritter, Butch Walker, Langhorne Slim, Matthew Logan Vasquez, Nicole Atkins, and more. The following year, Indianola appeared as a special guest on Shovels & Rope's 'Busted Jukebox Volume 2,' collaborating on a reimagining of The Hollies' "The Air That I Breathe" that prompted the husband-and-wife duo to describe Beverly as "one of the finest singers and writers out there today" in an interview with Entertainment Weekly.
Shovels & Rope
Indianola
A teenager's summer job is as American as apple pie or baseball. For Jackson, MS native Owen Beverly, this meant playing blues guitar with guys thirty years his senior as opposed to mowing lawns or washing dishes. His formative years were spent in the sweaty juke joints of Mississippi, Louisiana, and the Florida panhandle playing for discerning crowds both large and small. A disciple of the Delta blues tradition and steeped in the musings of Buddy Holly, Roy Orbison, and great songwriters like Townes Van Zandt, Beverly came away with a near-religious focus on song and craft. Owen Beverly is INDIANOLA, the culmination of this rare upbringing and a career of performing and writing music all over the world in a variety of endeavors. With a multi-year stopover in Charleston, South Carolina behind him, Beverly moved to New York City and spent years as a touring member of Danish indie-pop act, Oh Land. After six years living in Brooklyn, Owen found himself called back to the South and his roots. The love of the land, the old stories of love and heartbreak, the fierce tenacity of life in the midst of hardship, sorrow, and joy break out in INDIANOLA'S music. The debut INDIANOLA record, produced by Michael Trent (Shovels & Rope) and recorded within the swampy confines of Johns Island, SC is an aggressive stomp through the southern gothic: part old-school rock n' roll, part singer-songwriter. Not unlike the Mississippi delta itself, known for it's mythic crossroads, INDIANOLA finds itself at the intersection of heritage and innovation, with a firm and enduring grasp on the traditions from which it was born.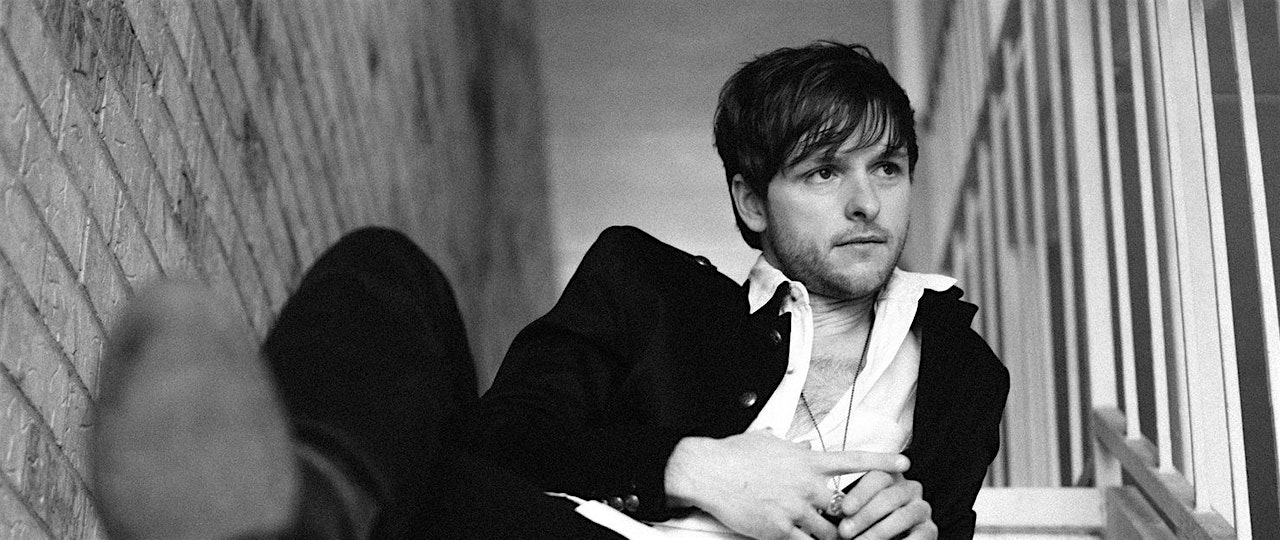 Performers
Date and Time
Location
Refund Policy