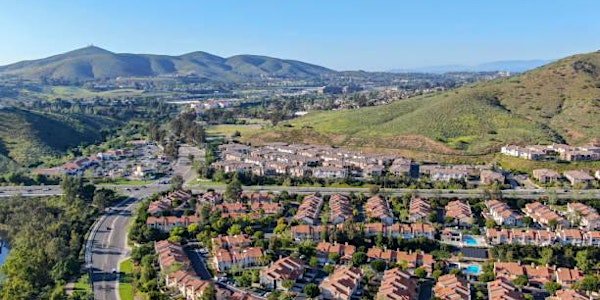 Cancelled SB 9 - Explained-Homeowners Invest, Build & Profit
Senate Bill 9 - "HOME" Act Allows Homeowners to Subdivide and Build for Profit Santa Clara County Overview & City Regulations
When and where
Location
16780 Lark Ave 16780 Lark Avenue Los Gatos, CA 95032
About this event
We will dive deep into the SB 9 and how it is implemented in the Santa Clara County and the various City specific implementations. We will have Land Use Consultants, Planners, and Developers available to answer your questions.
Senate Bill 9, also called the California Housing Opportunity and More Efficiency ("HOME") Act, was signed into law on September 16, 2021. The so-called "duplex bill" is part of an initiative to address California's housing crisis. SB 9 provides a legal, streamlined process for homeowners to subdivide their urban single-family residential lot and/or build additional residential units on their property.
Specifically, SB 9 alters the municipal review process for two-unit housing developments on single-family lots and for the subdivision of property. Where the review process used to be discretionary (subjective, case-by-case), it is now subject to ministerial approval (objective, consistently applied). This change will ideally simplify and expedite the permitting process, making it easier and more accessible for homeowners to build additional housing on their property.
Senate Bill 9 goes into effect statewide on January 1, 2022 and all California cities must comply. However, local governments are allowed to impose their own objective design standards and limitations, as long as they don't directly conflict with the state law. These regional ordinances on SB 9 will likely evolve throughout early 2022. 9 opens up a wide variety of housing development options for homeowners to optimize their property's financial potential while maintaining the character of their community.A homeowner looking to access equity within their property could split their lot and either sell it or build up to three rental units to ensure long-term income.
The lot urban lot split provision also creates opportunities for new homeownership, especially for people who have been locked out of the housing market due to ever-increasing prices.
For some homeowners, SB 9 fulfills the dream of multigenerational living by enabling them to share property with aging relatives or adult children.And for tenants, every new unit of long-term rental housing on the market helps to alleviate the demand.

Check to see if your current property is potentially eligible.