Description
Sunday October 6 @ Bossanova Ballroom
"Take Warning Presents"

BARS AND MELODY
with guests
All Ages (bar w/ id) - $20 advance $25 day of show - 6:00 PM doors / 7:00 PM show / 10:00 PM curfew
UNDER 21 NO RE ENTRY
https://www.instagram.com/barsandmelody/
https://www.facebook.com/barsandmelody/
https://twitter.com/barsandmelody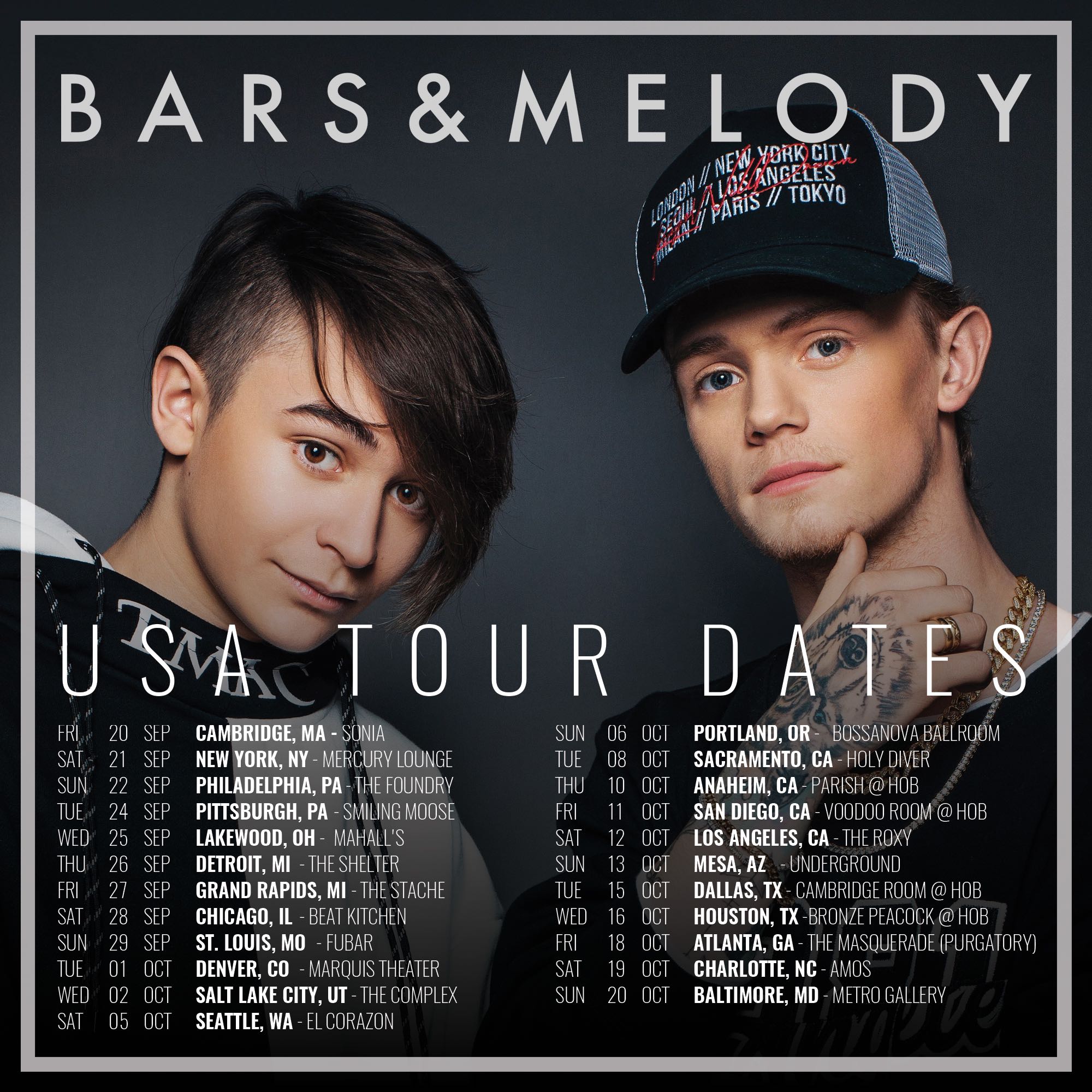 Bars and Melody (BAM) are an UK based, well-known urban pop duo consisting of rapper
Leo ,
,BARS'' and singer Charlie ,,MELODY''.
When Simon
Cowell
hit the Golden Buzzer of "Britain's Got Talent" for BAM, their lives changed forever. To date, the clip witnessing that powerful performance in 2014 has been viewed nearly 200 million times. This moment turned out to be the official rocket launch of their unique and global career.
They grew up on international stages. By now young men, they've worked with colleagues from all corners of the world. In 2018, they toured with #1 selling German artist Mike Singer, and are now preparing their massive 2019 global CHOKE TOUR, which, at this time, will already be taking them to over 12 countries, with more to follow.
Simultaneously, BAM are firing up their next stage by signing a deal with Universal Records and working on new tracks as well for their 3
rd
full-length album due January 2020. How fitting, that BAM's brand-new single marks yet another headline: LOVE TO SEE ME FAIL is the very first release on Universal's new international label "BETTER NOW RECORDS."