CANCELLED: Real Estate - The Main Tour w/ Palm at The Vogue
About this Event
Real Estate's Indianapolis show at The Vogue has been cancelled. Refunds are available at point of purchase. Online buyers will be refunded in 1-3 business days. Please direct any questions to boxoffice@mokbpresents.com. You can follow our ongoing list of affected shows here: http://bit.ly/mokb-hifi-covid19updates
DOORS: 8:00 PM, SHOW: 9:00 PM
AGE RESTRICTIONS: 21+
GENERAL ADMISSION, LIMITED SEATING
VIP TABLES/PREMIUM UPGRADES: http://bit.ly/RealEstatePremium
Important Notice: All tickets are nonrefundable and nontransferable with the exception of event cancellation. Support acts are subject to change. Premium Tables cannot be purchased without first purchasing a ticket.
----------------------------
About Real Estate:
The band Real Estate have spent the last decade crafting warm yet meticulous pop-minded music, specializing in soaring melodies that are sentimentally evocative and unmistakably their own. They released their fourth and most recent album In Mind in early 2017, which was met with glowing reviews from media and fans alike, many of whom fell in love with the brilliantly melodic songwriting and rich lyricism of the band's previous breakthrough record, Atlas (2014). Real Estate have played festival stages worldwide, including Coachella and Glastonbury, and the In Mind tour saw them play the largest rooms of their career, to fans eager to experience album highlights like singles "Darling" and "Stained Glass". Real Estate have been hinting at a new release, with fans at recent 2019 shows being surprised with live versions of previously-unheard songs. It seems likely that 2020 will bring a fifth record from the beloved group, who excel at "deriving meaning from shimmering beauty" [NEW YORK TIMES].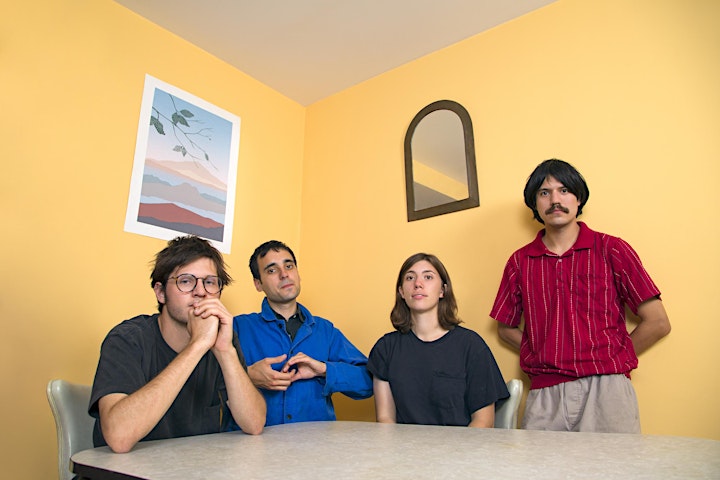 About Palm:
Palm plays rock music backwards. Eve Alpert and Kasra Kurt's guitars occupy themselves most often with the pace-keeping work typical of a rhythm section. Meanwhile, Gerasimos Livitsanos' bass and Hugo Stanley's drums perform commentary and reportage from their deeply embedded positions at the front. The band is firmly attached to the physicality of rock, but not as much its tone; their instruments tend to sound like any number of things at any given time.
None of the members of Palm are formally trained on their instruments. The band formed in 2011 at college in Upstate New York, when high school friends Eve and Kasra met Gerasimos and Hugo. In those early days, the band was just beginning to forge its collective musical identity through experiments in recording and performing live.
Their first album, Trading Basics (2015), was written in Hudson, NY, a riverside outpost where the group could clarify its intentions outside the direct influence of nearby cultural capitals. That year, the members of Palm relocated to Philadelphia, where they continue to live only a few blocks apart from one another. This proximity has facilitated a level of collaboration necessary for a sound so slippery to remain in the firm grasp of its players.
On 2017's Shadow Expert EP, they made use of the steady hand granted by a tireless touring schedule, cutting their songs to efficiencies of pop confection without sacrificing the avant-adventurism at the center. The effort was met with praise from such outlets as Pitchfork, Stereogum, Spin, and Tiny Mix Tapes, who likened the sound variously to Stereolab, Slint, Sonic Youth and Broadcast. With Rock Island (2018), Palm excuses the company of these myriad influences with a sly brush of a hand, ushering the listener into a new domain, thrillingly strange for all its familiarity.
Real Estate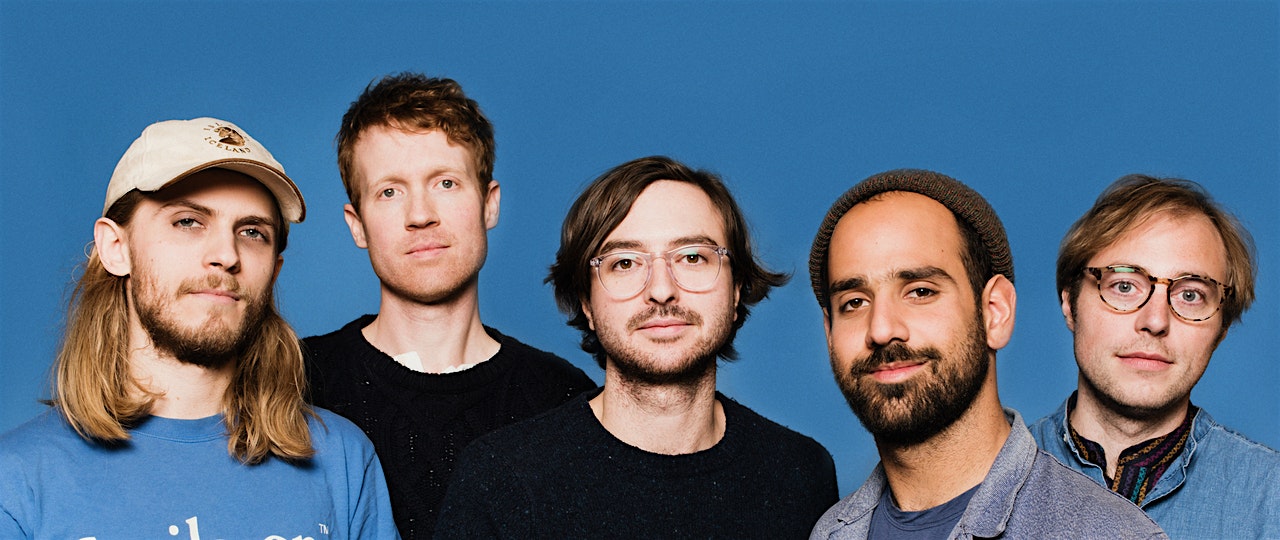 Palm
Palm is an American experimental rock band from Philadelphia. Palm was formed by songwriters, guitarists and vocalists Eve Alpert and Kasra Kurt, who recruited bass player Gerasimos Livitsanos and drummer Hugo Stanley from Bard College in New York. Palm's music often features abrupt time changes and unconventional song structures – in a positive review of their Shadow Expert EP, Pitchfork referred to their dualing melodies and intertwined vocals as "constantly communicating in esoteric shorthand, often in several cross-talking conversations at once." The New York Times, which called the band "one of the most ambitious and promising acts in today's art-rock scene," described Palm's music as "teeming with unorthodox time signatures, unexpected bursts of guitar noise, and other trapdoors and tricks." NPR described the band's songs as "jagged edges and complex, interlocking pieces ... that demands – and rewards – your full attention."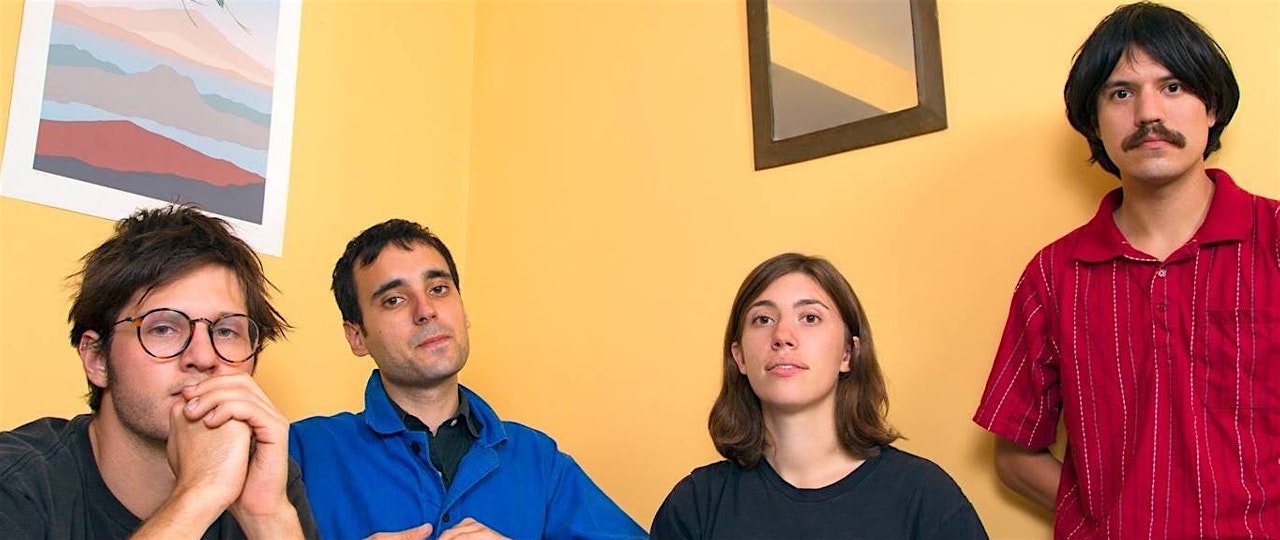 Performers
Date and Time
Location
Refund Policy