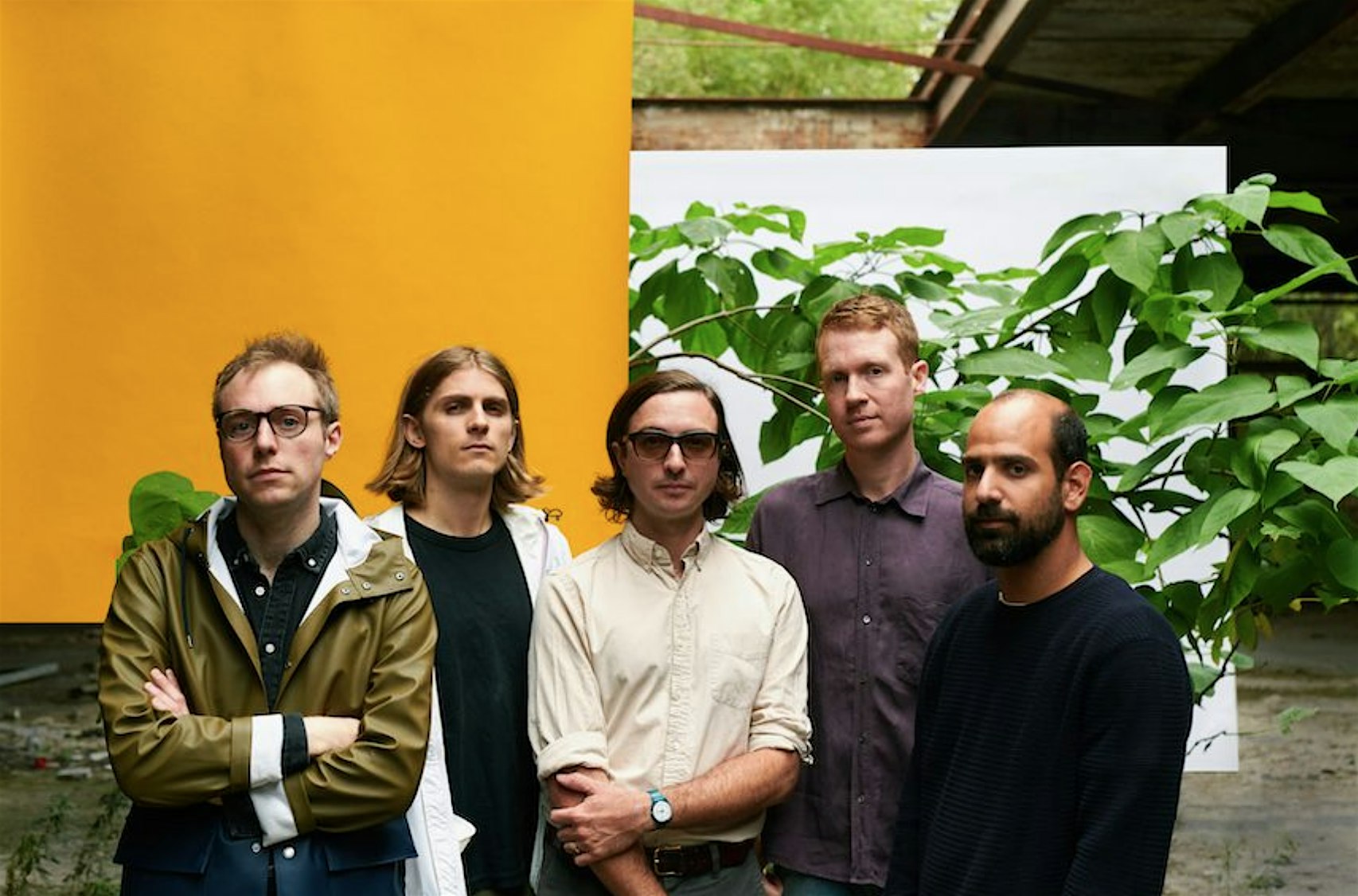 About this Event
REAL ESTATE
Facebook | Instagram | Twitter
PALM
Facebook | Instagram | Twitter
About The Show
Doors: 7:30PM // Show: 8:30PM
$26 (GA), $36 (Balcony), $50 (Box) // 17+
Over the last decade, REAL ESTATE have crafted warm yet meticulous, pop-minded music, specializing in soaring melodies that are sentimentally evocative and unmistakably their own. While 2017's 'In Mind' longed for normalcy against the backdrop of a life as strange as a touring musicians. 'The Main Thing' brings that longing to a universal and urgent place, acknowledging the anxieties inherent in protecting a quiet existence. 
Reflecting on their collective concerns – existential, environmental, political – the group's fifth album is the result of many deep conversations, resulting in a collectively renewed commitment to their music. What emerges is a superlative collection of interrogative songs as full of depth, strangeness and contradictions as they are lifting hooks. "I've got this family, and I feel this responsibility to gild this crazy world," says guitarist, singer and primary songwriter Martin Courtney. 
Instead of exploiting the juxtapositions between these opposing emotional modes, REAL ESTATE embraces cohabiting contradictions. "It didn't feel dark to me," Courtney clarifies. "To me, it's the normal stuff." 
REAL ESTATE 's collaborative evolution saw each member experimenting in new roles. Drummer Jackson Pollis, whose love for soul classics like Curtis Mayfield is transparent in his in-the-pocket groove, also performs synth. Keyboardist Matt Kallman composed "Sting," one of the two cinematic interludes that grace Side D of 'The Main Thing.' The record's instrumental epilogue, "Brother," is a four-year-old cassette demo from Courtney, whose parts were tracked over and replaced by his bandmates. Courtney, in turn, inspired by the lush detail of Joni Mitchell's Hejira, subbed certain basslines note-for-note on a synth.
A working title for REAL ESTATE's fifth album was 'Special Album.' Instead, they settled on 'The Main Thing.' In part, it's a reference to the Roxy Music song: "Even before we decided where to record or who to record it with, I knew it needed to sound that good," enthuses Courtney. "Which is an impossible goalpost, and a good thing." 
But 'The Main Thing' has another meaning for the group: a declaration of music making's centrality to their own senses of self. "We discovered through the care and attention that we brought to this record that making music to resonate with other people is our catharsis," says Bleeker. "The 'main thing' is following your path of inspiration, and hoping to inspire that in people around you. Hopefully the album itself will reaffirm peoples' commitments to themselves and to each other, as it did for us." Classic Real Estate reference points are still here – Yo La Tengo, Felt, Steely Dan – but they're refined into hazier grooves, expanded into extraterrestrial sonic layers, deepened into slow-rolling phases. You can't hit an impossible goal post, but you can come close. Pouring all their hopes, dread, excitement, love and labor into these pristine arrangements, REAL ESTATE made 'The Main Thing' a special album indeed.
Performers
Date and Time
Location
Refund Policy