Description
THIS EVENT WILL BECOME A WEBINAR. PLEASE REGISTER TO RECEIVE AN INVITE TO THE WEBINAR, TO BE HOSTED AT A LATER DATE TBD.

In this presentation, attendees will learn about important Apache Ignite features for financial applications, such as ACID compliance, SQL compatibility, persistence, replication, security, fault tolerance and more.
A customer case study will also be presented. We will analyze one of the largest Apache Ignite deployments in the world at Sberbank, a Russian and Eastern European Bank, by walking through the overall architecture and demonstrating various implementation and deployment challenges.
If you are planning to implement a highly available and performant distributed architecture, then this presentation is definitely for you.
About the speakers:
Dmitriy Setrakyan
GridGain Founder and Chief Product Officer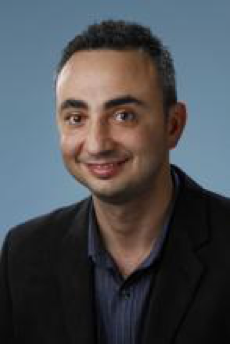 As a founder and Chief Product Officer at GridGain, Dmitriy Setrakyan is responsible for leading product development, professional services, and customer support operations. Dmitriy has been designing, architecting and developing software and applications for over 15 years and has expertise in the development of distributed computing systems, middleware platforms, financial trading systems, CRM applications and similar systems.
Prior to GridGain, Dmitriy worked at eBay where he was responsible for the architecture of performance sensitive high-traffic components of an add-serving system processing several billion hits a day. Before that Dmitriy served as a Lead Architect at Fitech Labs, focusing on high-performance software for trading systems, where he jump-started a new distributed caching and grid computing product line scaling out to 100s computers.
Dmitriy holds a Bachelor of Science in Computer Science from University of California at Davis specializing in Networking and Algorithms.
Denis Magda
Product Manager, GridGain Systems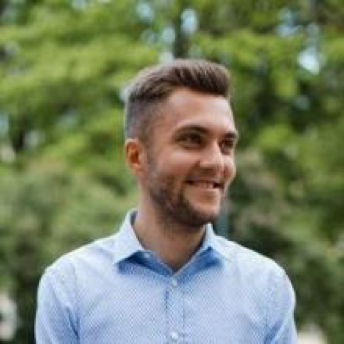 Denis is an expert in distributed systems and platforms. Before joining GridGain and becoming a part of Apache® Ignite™ community, he worked for Oracle where he led the Java ME Embedded Porting Team -- helping Java open cross new boundaries by entering the IoT market. In addition to his product manager duties at GridGain, Denis is also the PMC Chair for Apache Ignite, leading both products to an exciting future.