Actions and Detail Panel
CANCELLED - Northwest Florida IT ProCamp 2016
Sat, November 5, 2016, 7:30 AM – 4:30 PM CDT
Description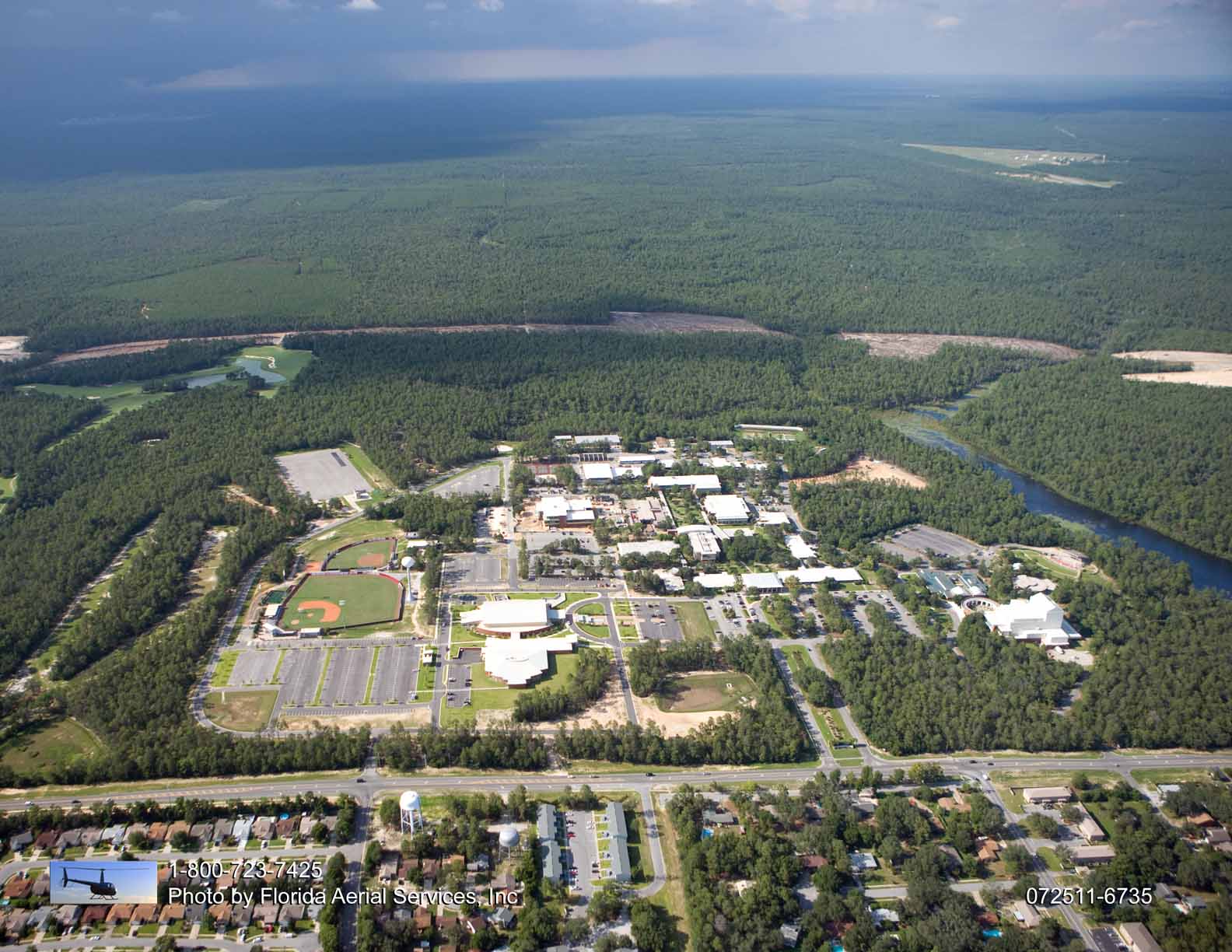 The 5th Annual Northwest Florida IT Pro Camp at Northwest Florida State College on Saturday, November 5, 2016 has been CANCELLED. I apologize for any confusion. The national IT ProCamp series is being reassessed, and coordinators and key players have moved on to other projects. Thanks for supporting our IT ProCamp seminars over the last four years. I look forward to seeing many of you through other community and professional channels. It was a great ride while it lasted!!!
Sincerely,
John Humphrey, Northwest Florida State College
===================================================================================
Come out for a free day of IT learning and networking from local IT professionals and subject matter experts on the latest IT technologies and services. Stick around until the end to have a chance to walk away with some great giveaways and swag provided by our sponsors! Lunch is provided to registered attendees.
Visit our event website and follow us on our social media pages to stay up to date with the latest IT Pro Camp happenings and event information:
Websites: http://itprocamp.com/ http://www.nwfsc.edu
Facebook: https://www.facebook.com/itprocamp https://www.facebook.com/nwfcyber/
Twitter: https://twitter.com/itprocamp https://twitter.com/NWFCyber
IT Pro Camps are a free, one day learning event with a focus on the latest IT related technologies for anyone seeking professional development and technical training. Catered toward IT Professionals, this event focuses on IT technologies such as Infrastructure, Server Administration, Networking, Security, Cloud and Virtualization. IT Pro Camps offer a conference style learning environment FREE of charge to all and is open to presenters of all backgrounds and expertise. We encourage local companies to sponsor and participate in their local IT Pro Camp! Join IT Professionals, DBAs, System Admins, Network Administrators, and Technical Managers for a Training event you will always remember.
We have lined up some great speakers and will provide over 45 free sessions covering Microsoft Azure, Office 365, Information Security, Hyper-V, System Center, PowerShell, SharePoint , Windows Server and Client Platforms, Exchange 2013, Mobile Device Technologies, SQL Server 2014 and lots more!
If you looking to earn PDUs/CPEs to maintain a technical certification (CISSP, CISA, CISM, etc.), this is a great opportunity to earn 6 to 8 hours of free self-reporting credits. We will have attendance verification forms onsite.
7:30 - 8:00am Registration/Check-in
8 - 9:00am Welcome & Keynote: Speaker TBD
9 - 9:50 Sessions
10 - 10:50 Sessions
11 - 11:50 Sessions
12 - 12:50 Lunch sponsored by TBD
1 - 1:50 Sessions
2 - 2:50 Sessions
3 - 3:50 Sessions
4 - 4:30 Closing Ceremony
TRACKS for SESSIONS:

Windows Desktop & Server
SQL & Office365
CyberSecurity Tools & Applications
Securing the Human
Apple & LINUX
Cloud & Microsoft Azure
Application Development & Programming
Other Recommendations Incoming
Please send recommendations for additional Speakers, Sessions/Talks, and Sponsors? We will be launching an immediate Call for Speakers.
Please help spread the word via Twitter, Facebook & LinkedIn, etc. Thank you for registering and we look forward to seeing you all at the event.
The IT ProCamp Team
@ITPROCAMP
Date and Time
Location
Northwest Florida State College SSC Bldg 400
100 East College Boulevard
Niceville, FL 32578