Description
EVENT POSTPONED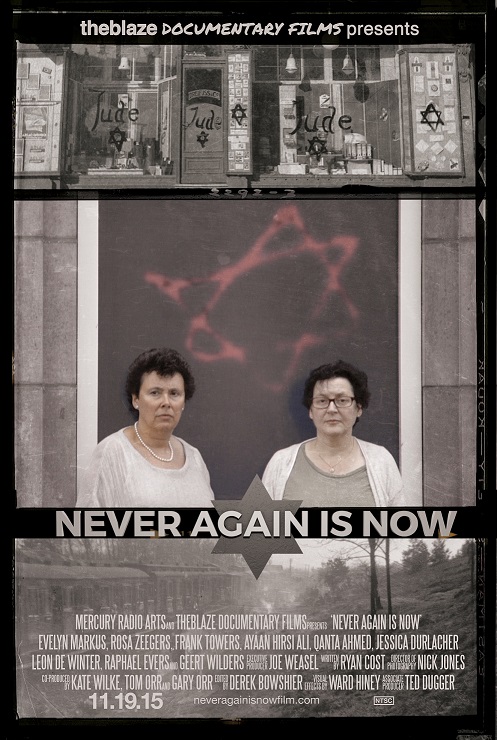 The American Freedom Alliance is honored to present the powerful and timely film, Never Again is Now.
The film is a documentary investigating the troubling current rise of antisemitism in Europe, told through the eyes of a woman who fled to America to escape it in 2006.
Evelyn Markus was raised in Holland by parents who witnessed the growing anti-Jewish violence of the 1940's. Her parents survived the Holocaust when Allied forces liberated them in 1945.
When Markus saw signs of the same disturbing trends returning to the Netherlands, she left the land her family called home for centuries. Today, she confronts the hatred that drove her out, and embraces her life's mission – to prevent one of history's darkest chapters from repeating. Click here for more information about the film.
We are especially honored that Evelyn Markus will join us for the event.
6PM: Buffet Reception
7PM: Screening begins, followed by Q&A with Evelyn Markus.