Stay tuned - we hope to reschedule this show next season!
About this event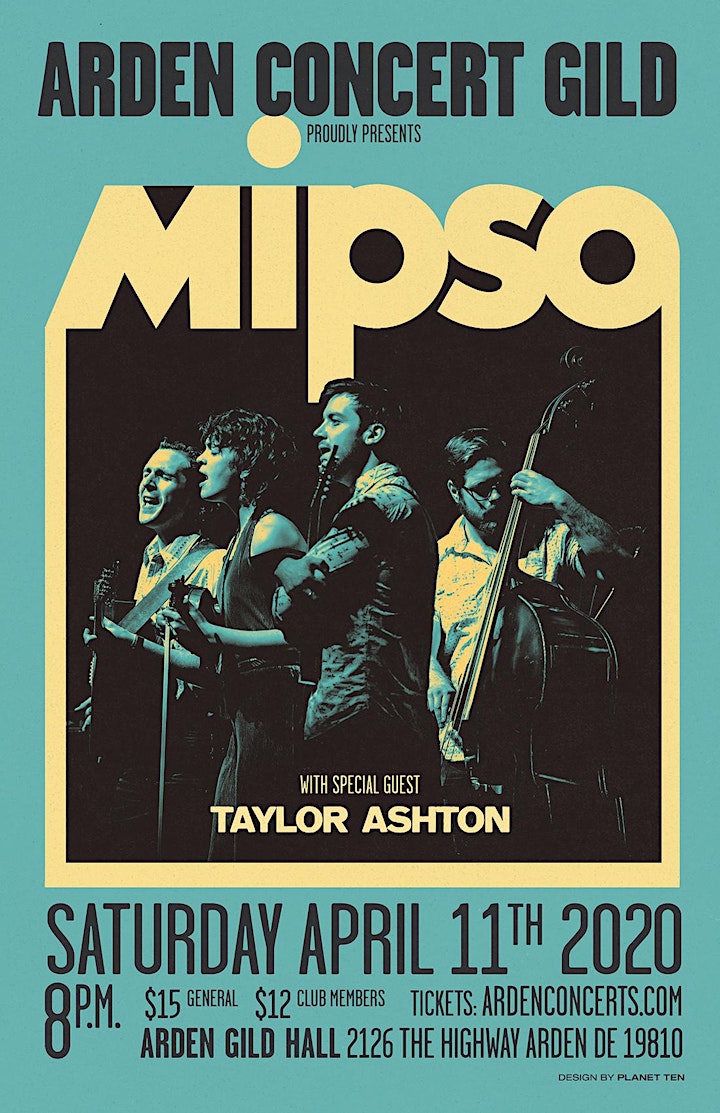 Stay tuned - we hope to reschedule this show next season!
Mipso is born from North Carolina's broad range of disparate musical influences, their distinctly unique sound is an undeniable alchemy of the historical musical traditions of the rural south and their progressive home of Chapel Hill. A discernible and rising force in the upstart musical genre known as Americana, Mipso's music is lush and forward moving. A tender, harmony-laden river runs through the band's core, but the rocky outcroppings change with every album outing. Appalachia melds with modern alt-country, hints of folk-rock are leavened with a sly and subversive sense of humor, and underneath it all is a genuine and moving passion for the ever-evolving traditions of Americana.
Born in the last year of the 1980s, Taylor Ashton grew up surrounded by the Pacific Ocean and the old growth rainforests of Canada's west coast. His songs are inspired by the primeval crookedness of traditional old-time music, the humor and heartbreak of Randy Newman, the cosmic emotionality of mid-career Joni Mitchell, and the sage vulnerability of Bill Withers. Somehow, he finds a way to make this all work on the clawhammer banjo.
Performers
Date and time
Location
Refund policy
Organizer of Cancelled: Mipso at Arden Gild Hall with special guest Taylor Ashton