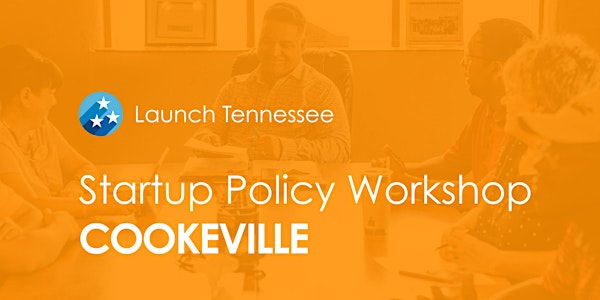 CANCELLED // LaunchTN Startup Policy Workshop: Cookeville
Join LaunchTN for a workshop to learn from industry experts on navigating government-business issues and meet with policymakers!
When and where
Location
The Biz Foundry 114 N Cedar Ave SUITE 101 Cookeville, TN 38501
About this event
Join LaunchTN, D.C. startup policy group Engine, and our partners at The Biz Foundry for a workshop focused on startup policy. You'll get an overview of what qualifies as a local, state, or federal issue; learn how to engage with policymakers to advocate for your business; and meet with regional policymakers to tell your story.
1 p.m. - Introductions: What do you hope to gain from today?
1:15 p.m. - Issues identification: What challenges can policy help solve? What level of government do these issues relate to?
2 p.m. - How to engage: What do you do when you've got a policymaker's ear?
2:45 p.m. - Break
3 p.m. - Policymaker roundtables: Small group discussions with regional policymakers, rotating every 20 minutes.
4 p.m. - Closing remarks