Cancelled: How writing a blog can change your life

Tuesday, February 18, 2014 from 6:00 PM to 8:00 PM (CST)
Event Details
Hello everyone, thank you for your interest in hearing Eric and Brittany Highland talk about "How Writing a Blog Can Change Your Life".
We are very sorry to say that there was a mixup with our venue, and we unfortunately cannot hold our event there as originally planned. We regret any inconvenience this has caused you, and especially, Eric and Brittany, who were so gracious to agree to and prepare for an interesting presentation for the group, and who were not at fault for this cancellation.
Thank you, Eric and Brittany, and thank you Social Media Club members and guests, for your interest and support.  At this time, the event will not be rescheduled. We will keep you posted on further developments.
---
Our new downtown meeting space for 2014 - Thank you, Dachis Group! 
---
How Writing a Blog Can Change Your Life
(Our apologies - this event has been cancelled - please see above)
Tues, February 18, 2014
6 pm - 8 pm
515 Congress Ave, Suite 2650, Austin, TX 78701

By now, you've heard of the Austinot, a hyperlocal blog about the city of Austin and surrounding area. Austinites flock to the Austinot to preview the latest local eats, entertainment and events. Founders Eric and Brittany Highland and their crackerjack team of contributing bloggers uncover the best of Austin and lay it out for us, buffet style.
What you might not know is that Eric and Brittany started the Austinot and moved here just over two years ago.
Since its start in Dec 2011, the Austinot has amassed tens of thousands of loyal fans and hundreds of thousands of monthly page views. It serves as a proof-positive showcase (and laboratory) for Eric and Brittany's digital marketing skills, which they offer as consulting services to clients. More importantly, the blog has enabled the couple to build real world connections and dig deep roots quickly in this richly diverse community we call home.
We're excited that Eric and Brittany will be our presenters on Tuesday. We'll hear how they launched the Austinot, and how it's changed their personal and professional lives. They'll offer advice and insights on bringing your online efforts - blog and social media - into a rewarding offline/real life. We'll also hear about lessons learned from their "been there, done that" perspective. Hope you can join us!
Stay tuned here for more info on food and arrival details. (The Dachis doors might be locked at a certain time - we'll get the latest info and update here.)
---
More about Eric and Brittany: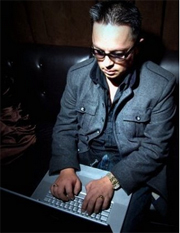 Eric Highland, Founder and Lead Blogger of the Austinot (@EricHighland)
I'm an explorer and a kid at heart, kinda like a grown version of the kid in Pixar's Up. I've traveled the world and made my home in Austin. I love discovering new places and telling others about them, and I revel in getting to know people and their stories.
Professionally, I've taught Social Media and SEO at national-level conferences and sat on panels that have been broadcast internationally. I'm a 20-year veteran of the United States Coast Guard and I've been involved in the sport of professional boxing for over a decade as a promoter. When not blogging, teaching, promoting fights or working with clients on social media stuff, I'm usually with my wife doing something spontaneous and fun.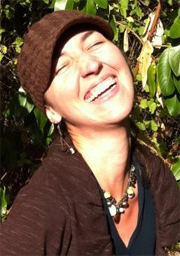 Brittany Highland, Editor of the Austinot 
A Canadian by birth and a Texan at heart, I adore Austin and everything in it. I love to explore the city and share little-known gems with fellow Austinites and curious visitors. When I'm not adding commas to guest posts, I'm managing my SEO and social media startup, Knektion…and my husband.
I'm especially fond of Theodore Roosevelt, Pablo Neruda, Mozart and my bearded dragon named Trogdor the Burninator.
I love to help people and give them things, and want my life to be all about that.
---
And don't forget - SXSW is right around the corner!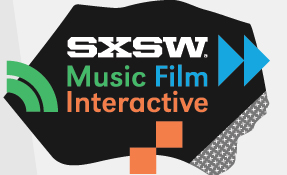 From Adam Savage to Anne Wojcicki, the 2014 SXSW Interactive brings together some of the world's most creative thinkers to talk about tomorrow's most innovative ideas. Session topics range from blogging to new business models to bio-tech and beyond, thereby empowering attendees to explore hundreds of new ideas and make dozens of new connections in just five short days.  
Start here by exploring the themes, speakers and sessions offered in this stellar tech event that makes Austin proud.
---
Special Thanks to our sponsors: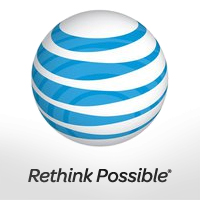 2013 Corporate Sponsor: AT&T. Connecting you to your world, everywhere you live and work.

2014 Venue Sponsor: Dachis Group powers the real-time marketing and social engagement of the world's leading brands through a combination of big data social analytics and world-class social consulting services.p

2013 Refreshment and Venue Sponsor: Austin's Pizza For those of you who have been attending our meetings for some time, you know what a great friend Austin's Pizza has been to SMCAustin. Austin's Pizza uses only pure, whole ingredients and has the best delivery network in town with 11 Austin area locations.
Attendee List
Sort by:

Date

|

First Name

|

Last Name
When & Where

Dachis Group
515 Congress Ave
Suite 2650
Austin, TX 78701


Tuesday, February 18, 2014 from 6:00 PM to 8:00 PM (CST)
Add to my calendar
Organizer
Social Media Club Austin Chapter
Cancelled: How writing a blog can change your life