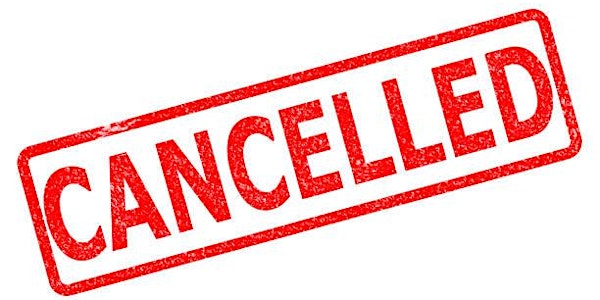 *CANCELLED* Florida Style Landscaping 2020 *CANCELLED*
When and where
Location
St. Petersburg Water Resources 1650 3rd Ave N St Petersburg, FL 33713
Description

In the interest of public health and safety, classes and workshops will be cancelled until further notice.
Tired of working hard to maintain the perfect lawn and landscape?
Educators from the City of St. Petersburg, University of Florida/IFAS Extension Pinellas County, and private industry will teach you how to create and maintain an attractive Florida-Friendly Landscape that saves water, time, and sweat!
The first half of the Florida Style Landscaping Workshop Series comprises 4 classes held 6:00 p.m. on Thursday evenings at the City of St. Petersburg Water Resources Department, 1650 Third Avenue North. You may register for as many classes as you wish at no charge.
NOTE: Seating is limited for each class. We appreciate your courtesy by canceling your reservation for any class you cannot attend as soon as possible. This will open your seat for an interested person on the waiting list.
During the Florida Style Landscaping Workshop Series, rain barrels will only be available after the Protect Our Waterways class on March 5th. Attendees interested in receiving a rain barrel must register for both the Protect Our Waterways class and the Free Rain Barrel ticket. Rain barrels are limited to the first 40 households. Also, attending this class satisfies the educational requirement for the St. Petersburg Rainwater Rebate Program. Please visit stpete.org/WaterPrograms for more information.
Questions about registration? Please call (727) 582-2517.
---
The Institute of Food and Agricultural Sciences (IFAS) is an Equal Opportunity Institution authorized to provide research, educational information, and other services only to individuals and institutions that function with non-discrimination with respect to race, creed, color, religion, age, disability, sex, sexual orientation, marital status, national origin, political opinions, or affiliations. Ethnic background and racial information are collected to comply with Federal reporting requirements for Extension programs. U.S. Department of Agriculture, Cooperative Extension Service, University of Florida, IFAS, Florida A&M University Cooperative Extension Program, and Boards of County Commissioners Cooperating.
Pinellas County complies with the Americans with Disabilities Act. If you are a person with a disability who needs any accommodation in order to participate in this class you are entitled, at no cost to you, to the provision of certain assistance. Prior to two working days before the class, please contact the Office of Human Rights, 400 S. Fort Harrison Ave., Suite 500, Clearwater, FL 33756, (727) 464-4062 (Voice/TDD).