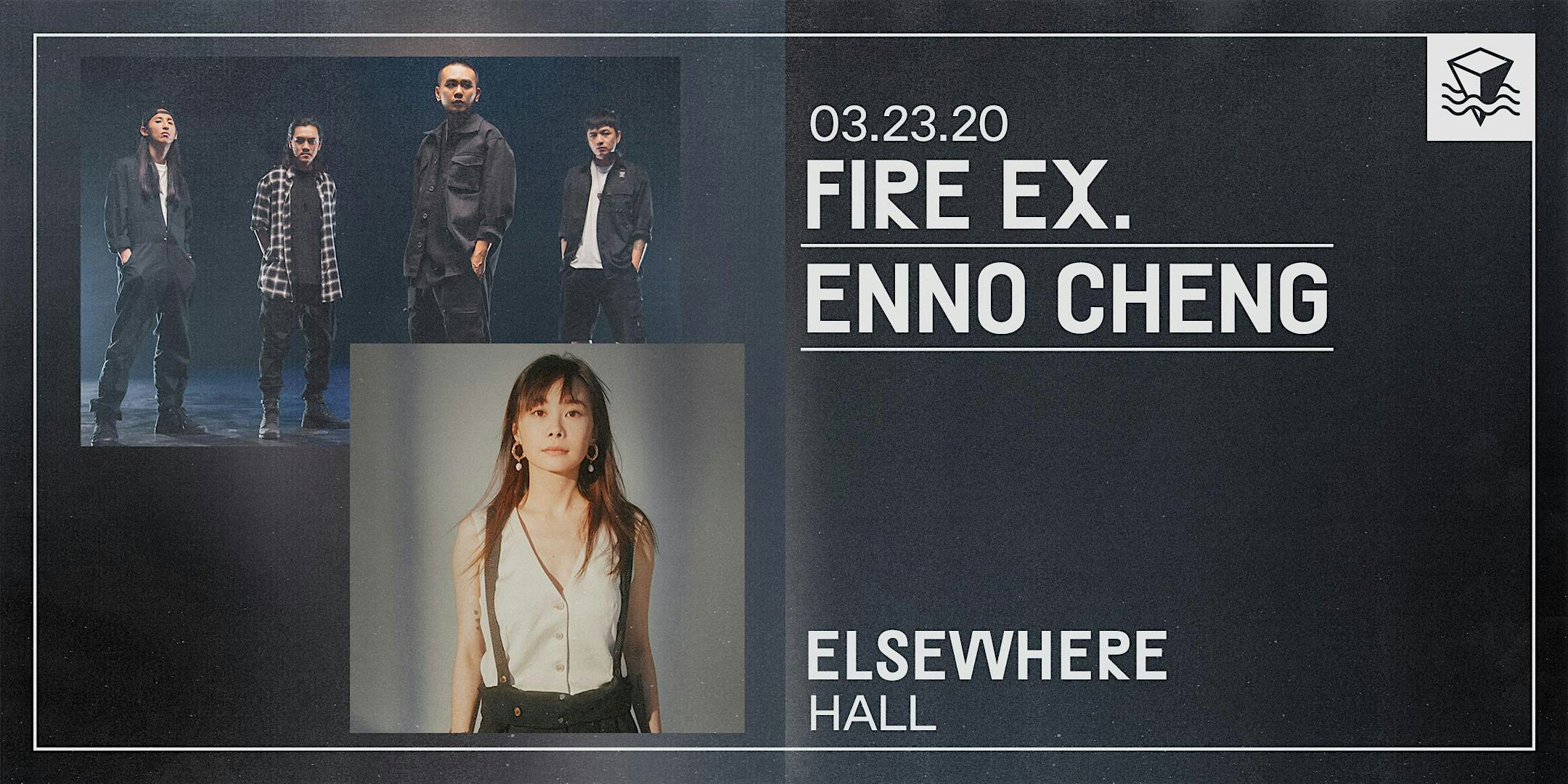 About this event
The Fire Ex. x Enno Cheng USA Tour show on 3/23 has been cancelled. All tickets will be refunded through point of purchase, please allow 7-10 business days for your refund to be processed.
Official message from the bands: 
"It is of our great disappointment to announce that due to public health concerns over the coronavirus, we have decided to cancel 'Fire Ex. x Enno Cheng USA Tour'.  All tickets holders will be receiving email regarding refund policies from ticket platforms. Please contact your point of purchase if you have any questions. Please stay healthy and safe! We hope to see you soon!"
Organizer of **CANCELLED Fire Ex. x Enno Cheng - World Tour - USA @ Elsewhere (Hall)
PopGun Presents is a full-scale events production and promotion collective, with roots in Brooklyn's independent & underground community. Our focus is the culture of emerging music without boundaries.
Please note that for the foreseeable future all refunds will be offered via a Tixel link where you will be able to choose to:

(a) double your money and convert your ticket value to 2x the original amount in the form of credit
(b) donate your ticket and support independent live music (thank you!), or
(c) get a full refund

An appeal from Elsewhere: If you can afford it, please strongly consider donating your ticket value or choosing credit towards future ticket purchases. These are critical times and your existing ticket value will go towards ensuring that independent music and art continues to thrive at Elsewhere for years to come. Of course we understand if you are not able, and we are happy to offer a full refund. We will be back and will see you on the dance floor!