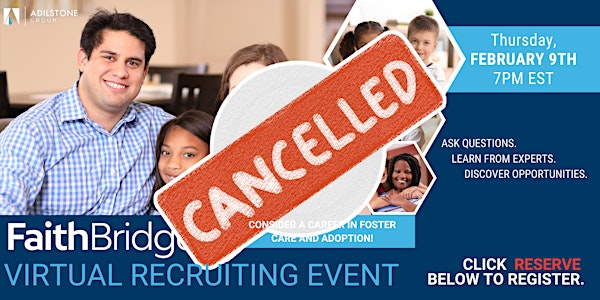 CANCELLED: FaithBridge Virtual Recruiting Event
This event has been cancelled, HOWEVER, please visit FaithBridge's website to view all current open positions. Link in the description!
About this event
Come be a part of the largest and fastest growing foster care organization in the state of Georgia voted the best Christian workplace. FaithBridge Foster Care is dedicated to seeing every foster child experiencing the hope, healing, and unconditional love of Jesus Christ.
Visit FaithBridge's job board below: https://workforcenow.adp.com