Sales Have Ended
Ticket sales have ended
Looking forward to seeing you soon!
Sales Have Ended
Ticket sales have ended
Looking forward to seeing you soon!
Description
IMPORTANT UPDATE: With a heavy heart, in light of the declaration of the national emergency and the growing concern for the health of our guests and Suellen, we have decided to cancel both Equilibrium Events (Berkeley on 3/18 and Walnut Creek on 3/25). Please email events@innersoundsmeditation for a credit, refund, or ticket donation toward the wellbeing of our small business & Suellen.
We feel healing and solidarity is desperately needed right now, so we decided to create a digital recording of the sonic story Suellen and I had planned to share. Details coming soon, stay abreast of our digital recordings by signing up for Inner Sounds Insights - a Weekly Guide for Your Healing Journey or following on IG / FB.
Stay Centered, Stay Healthy
Melissa & Suellen
____________________________________
About Inner Sounds Workshops:
Inner Sounds Meditation Workshops are singularly themed with an intentionally designed Sound Bath, a Themed Guided Meditation or Reflective Questions, and Community Connection Rituals to guide us together on our healing journey
Meet the practitioners:
Melissa Felsenstein is a "reformed" relaxer, meditation advocate, and professional sound practitioner with over ten years of experience. She delights in offering immersive sound experiences and workshops as a way to re-learn how to receive meaningful rest, feel a calm mind and open portals into meditative states. Learn more at innersoundsmeditation.com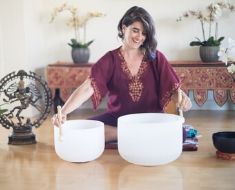 Suellen Primost, seasoned cellist, recording artist and soundhealer, is known for her soulful expressivity and versatility spanning Ambient, Classical, Jazz, Celtic, Eastern European and Indian Classical genres. Throughout her career, Suellen has played on many albums, collaborated with film makers, multimedia artists, actors, poets, spiritual leaders and world music ensembles including Spiral Dance Chamber Jazz, Espiritu Ensembles,The Murmurations Duo, Rumi's Caravan, Ya L'ayl, with soundhealers Laura Inserra,Clare Hedin and Jeremy Marais, renowned vina maestro, Rajhesh Vaidhya, beloved South Indian vocalist Shivpreet Singh, oudist Gary Hegedus, harpist Christine Tulis and vocalist Shay Nichols. See websites: Reverb, CD Baby, and Spotify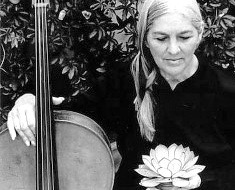 Please Note:
***Space is limited and this will sell out, please buy your tickets ahead of time. Once a ticket is purchased there are NO REFUNDS but all tickets are transferable, gift it to a friend if you can't make it***
Parking is ample and this venue is wheelchair accessible. More details to come with confirmation of registration.
---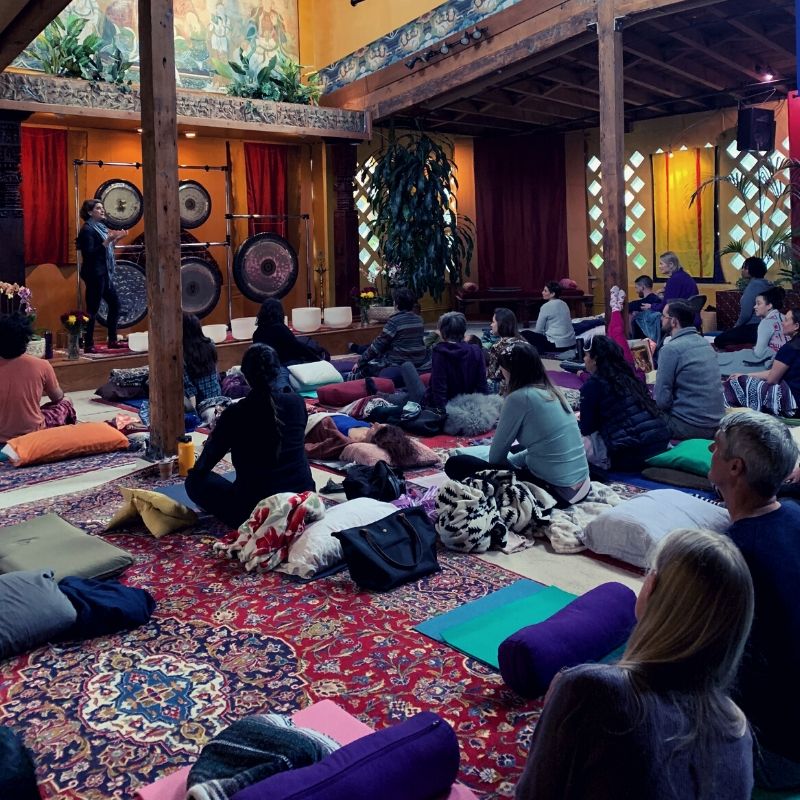 ABOUT THE INNER SOUNDS EXPERIENCE:
Inner Sounds is

100% ACOUSTIC

using high quality, meditative instruments

Inner Sounds is focused

on

restoring the nervous system

through a specific method discovered by Melissa when she used sound to eradicate anxiety and depression from her life.

Each sound bath has a

limited amount of participants to ensure each person has

adequate space, sufficient props, and a distraction free environment.

An usher will guide you to the perfect space for you and your mat,

no more scrambling or squeezing people in.
Experience a deep inner calm through a quiet mind
Release muscular tension

Explore a path of self-discovery and enhance your inuition

Metabolize and release your emotions without effort

Restore your nervous system by nourishing the rest and digest and decreaing fight or flight

Enter meditative states with ease

Feel an elevated mood through boosting of natural opiates

Deeply rest in the Delta brainwavie state and receive an equivalent to a good night's sleep

Journey inward with coloful visuals and dreamlike states.

Feel a sense of harmony and wholeness
Melissa's story ~ Learn more about my story here.
I used sound as therapy to erradicate a vicious cycle of anxiety and depression I experienced after my father fell severely mentall ill. Through utilizing sound as therapy, I was able to retrain my body and mind to rest and create new space to metabolize the traumatic experience of losing my father.


Need more details about what happens at a sound meditation? Learn more here