Carpool Cinema (Open To The Public) on Halloween night. Gates open at 6:30pm, showtime 8:00pm for Addams Family (2019)!
About this Event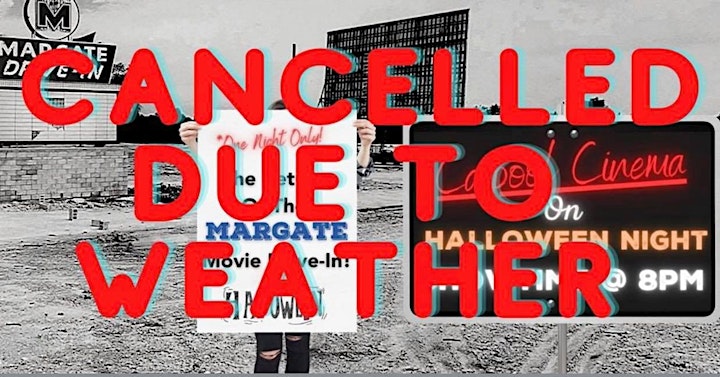 *Cancelled Due to Weather
*Registration Required* Event is open to the public! *Spaces Limited*
You are invited to join us for a socially distanced Halloween Movie Drive-In happening on Halloween, October 31, 2020. In an effort to continue keeping our community safe, we hope our residents will join us for this amazing evening that we have planned for you!
2019 version of Addams Family (PG)
Delicious food trucks
FREE Candy 🍭
Fun photo 📸 backdrops for fun family photos, costume contest and a whole lot more!
The event will be held at 1000 N. SR 7 (east side of N. SR 7)
Gates open at 6:30 p.m., showtime is at 8:00 p.m. Parking is assigned by event staff upon arrival and ticketed/scanned entry.
Tickets are REQUIRED for entry and name must match I.D.
One ticket is needed per vehicle only, not per person.
***Please note that the tickets will be scanned upon entry.
We recommend bringing your own movie snacks!
Following distancing guidelines, visitors are asked to remain in their vehicle or parking space, with the exception of using restrooms. Bring your lounge chairs enjoy the experience from inside of your vehicle! Portable restrooms will be available onsite for your use. Face coverings are required at all times when you leave your personal assigned spot.
RVs, buses, bicycles and walk-ups are strictly prohibited.
Oversized vehicles will be assigned to an area to not obstruct the view of the screen. There are no exceptions to the parking policy.
Movie audio will be broadcasted through your FM radio station from inside your vehicle or portable device. Station will be provided on the day of the event.
****Please note:
*An inherent risk of exposure to COVID-19 exists in any public place where people are present, but our hopes are that our community will enjoy this family-friendly, Halloween night out!
*If you are a person with a disability that requires assistance, please contact Denise Zabarsky at (954)935-5415 or Dzabarsky@margatefl.com so that you can be provided a reasonable accommodation.
*Any person attending the event must comply with the event rules, as stated. The failure to follow rules will result in immediate ejection from the event.