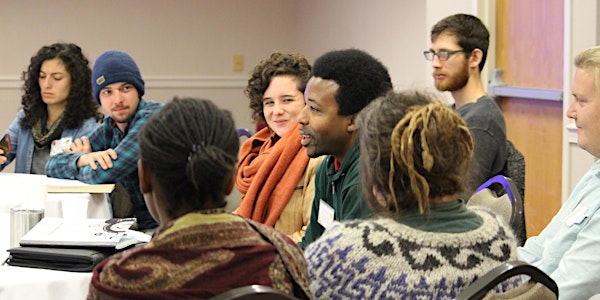 CANCELED–IL/IN Produce Safety Tour: Young Farmers Listening Session
Come share your experiences around using and accessing business services for your farm!
When and where
Location
Grounded Earth Farm 11105 Fathke Rd Crown Point, IN 46307
About this event
We hear that young farmers need better access to higher quality, more applicable business services, and we want to know more!
Join us on April 2 at Grounded Earth Farm to make your voice heard and help shape the future of the National Young Farmers Coalition's Business Services program. We'll want to hear about resources you've used, what's worked, what's failed, what you can't find, and more.
This will be a listening session, so we'll be trying to keep our mouths shut and let you do the talking. That being said, we'll leave some time at the end to share resources that you might find helpful. And this will be a great chance to hear from your fellow farmers about the resources they've used.
We'll audio record this session so that we can capture your full, specific comments, but we'll only use that internally and we won't use your names.
We'll talk/listen from 5:30 - 7:00 pm then have some time to share resources and do some socializing.
Snacks! Beverages! Fun Times! Business Services!
____________________________________________________________________________________________________________
Additional IL/IN Produce Safety Tour Events: